The Meaning Behind The 2022 Winter Olympic Emblem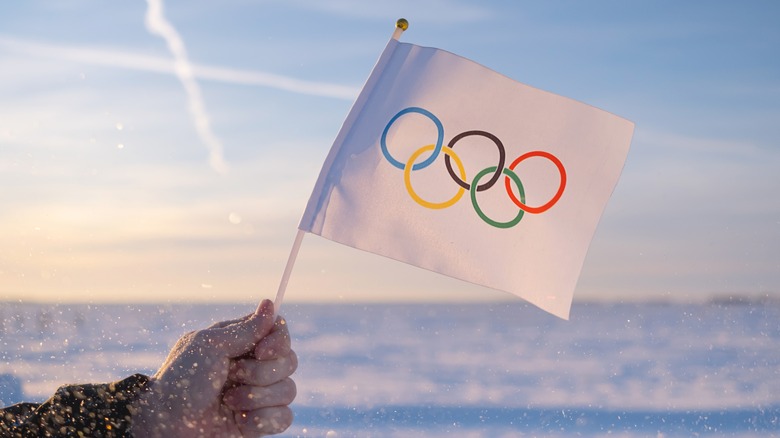 kholywood/Shutterstock
The Beijing Organizing Committee has been busy for the past few years preparing for the upcoming Winter Olympics that will be held in February. The Games' slogan and medal design were revealed in the latter part of 2021, but the emblem has been ready since 2018. It was designed by Lin Cunzhen, a Beijing-based artist who worked on the emblem for the 2008 Beijing Summer Olympics as well, per Design Alliance Asia.
The emblem, titled "Winter Dream," has different elements that symbolize the Winter Olympics. Its form was taken from the Chinese character for the word "winter," and the figure of a skater and a skier was also incorporated into the design, according to the Association of National Olympic Committees. Apart from the seasonal inspiration, the emblem also honors the art of paper-cutting and Chinese calligraphy as seen in the way it was created. Additionally, the festive colors are representative of the Chinese New Year, which will be held in February.
The meaning of the colors on the emblem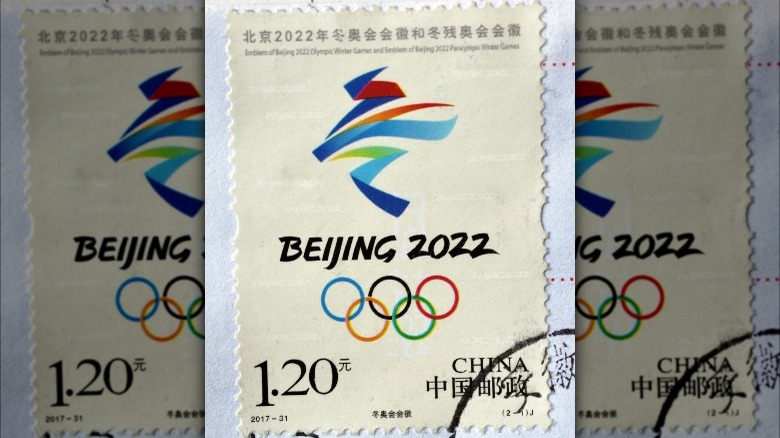 Joinmepic/Shutterstock
Designer Lin Cunzhen also took into consideration the colors she used for the Olympic emblem. It mostly consists of a couple of shades of blue, which represents dreams and the future. The hues are also the color of snow and ice, which is apt for the winter season (via The Olympic Design). In addition, there are splashes of red and yellow, which symbolize vitality and passion — characteristics the athletes possess. The colors are also seen on China's national flag.
The president of the International Olympic Committee, Thomas Bach, spoke about the emblem when it was launched and said, "The emblem is a symbol of ambitions and dreams. It will build excitement and anticipation in China and around the whole world for our shared goal of an outstanding Olympic Winter Games Beijing 2022," per the Association of National Olympic Committees. He also stated that the emblem is a symbol that combines ancient and modern Chinese traditions.