The Heart-Wrenching Death Of Robert Durst's Mother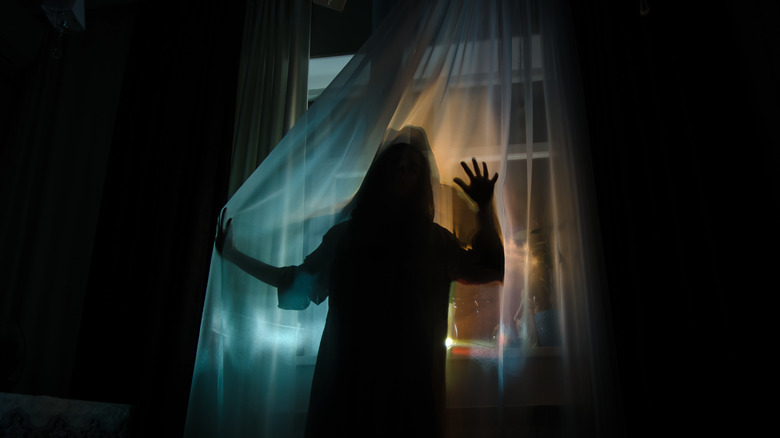 zef art/Shutterstock
Convicted murderer Robert Durst came from a prominent New York family. In 2015, he was the subject of the documentary series titled "The Jinx: The Life and Deaths of Robert Durst" and in it, he mentioned how he witnessed the death of his mother in 1950.
Seymour Durst and Bernice Herstein married in 1940, and together, the couple had four children — Robert, Douglas, Wendy, and Thomas. Herstein came from a Jewish family, but not much is known about her. In 1950, Herstein's untimely death was reported by the Scarsdale Inquirer. The article stated that she "died at the White Plains Hospital on Wednesday night as the result of a fall from the roof of the garage at her home." Two family members were said to have discovered Herstein on the roof, and before rescue personnel could reach her, she slipped and fell on the driveway. She was brought to the hospital but was declared dead on arrival. She was 32 years old.
Durst was only 7 years old at the time of his mother's death. According to his account, his father brought him to the window and told him to look out. "And there was mommy. I waved at mommy. I don't know if she saw me. It never went through my mind, 'What is she doing out on the roof in her nighty?' She's off the roof," Durst said in the documentary (via Politico).
Douglas Durst said his brother lied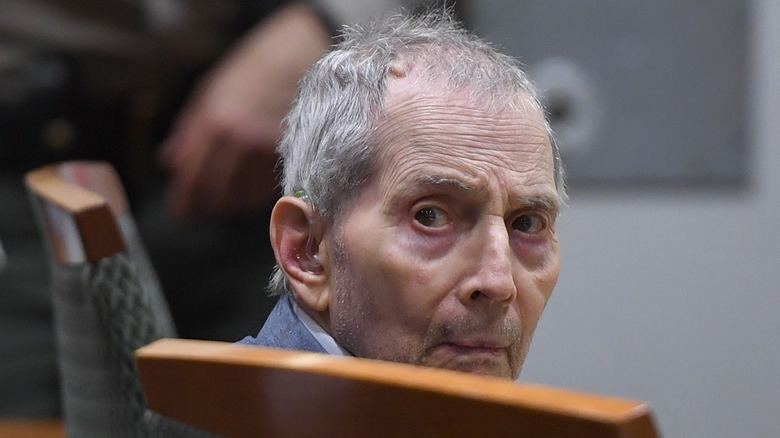 Pool/Getty Images
According to Douglas Durst, his brother's account of their mother's death was a complete fabrication. In an interview with the New York Post, Douglas said that Robert wasn't at home when their mother died. He said that all four Durst siblings were at their neighbor's house. "What he says is untrue. My father loved him. Actually, he was my father's favorite. He has no relationship to either the truth or emotions," Douglas explained. In a letter addressing Robert's claims, Douglas wrote, "I, and my three siblings, were awoken and whisked out of our house to our neighbors for the duration of the tragedy. The four of us were together the entire time and none of us witnessed the death of our mother" (via Meaww).
Douglas also addressed the rumors surrounding his mother's death. He said that his mother had emphysema and was taking medication for her illness. On the night that she died, her medication clouded her judgment, which resulted in her fall. It was never confirmed whether Bernice Herstein accidentally fell or jumped off the roof deliberately.