Why Lucille Ball Hated Running Desilu Productions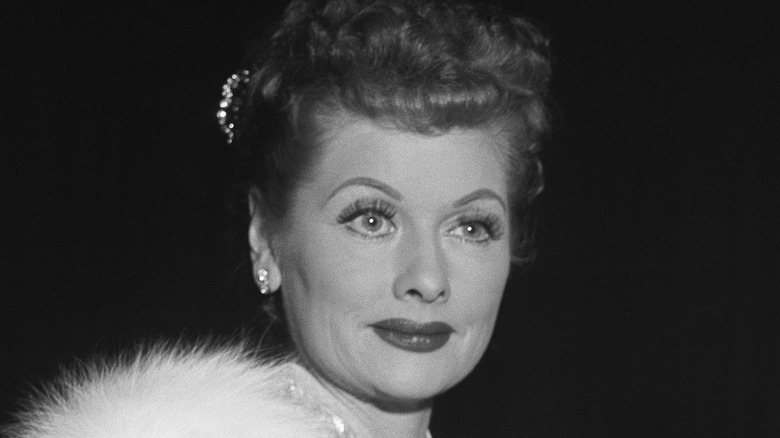 Michael Ochs Archives/Getty Images
Comedic actress Lucille Ball charmed audiences with "I Love Lucy," a show that featured the antics of Lucy and Ricky Ricardo (played by Ball and her actual husband, Cuban band leader Desi Arnaz), and their close friends Ethel and Fred Mertz (Vivian Vance and William Frawley), said Showbiz CheatSheet. The sitcom premiered on Oct. 15, 1951, running for 180 episodes. It became a hit in America, earning the top spot for four of its six seasons, and winning five Emmy Awards — twice as best situation comedy, reported Britannica. 
Ball started her career as a model before moving to Hollywood in the early 1930s. She appeared in 72 movies throughout her life, meeting her husband in a B-movie, "Dance, Girl, Dance." The two formed a company, Desilu Productions, in 1950, and created "I Love Lucy" under it. Ball and Arnaz negotiated with CBS for certain creative preferences, including shooting the show in California, and to retain the program's rights, said Biography. Both of these decisions proved pivotal for the couple and for the future of television. Most production at that point occurred in New York. Shooting elsewhere necessitated costly technological changes because of the time difference, explained Entrepreneur. Ball and Arnaz cut their compensation from $5,000 to $4,000 to obtain all of their terms. In the process, they opened the opportunity for reruns and syndication, making themselves wealthy. Despite the power, stature, and money, however, Ball never enjoyed being a studio head.
A divorce leads to the first female studio head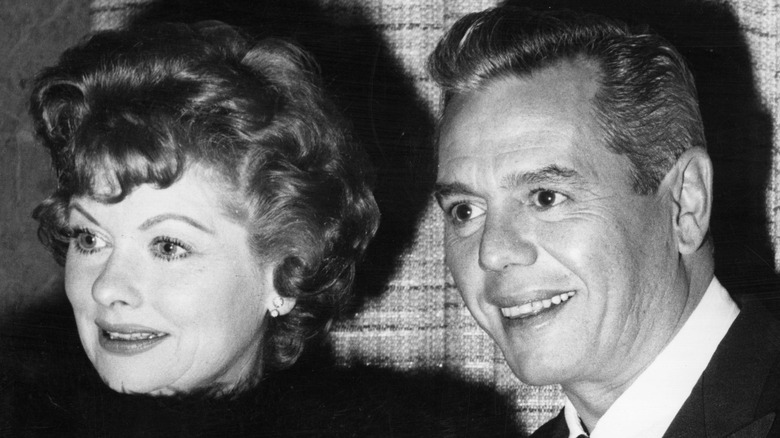 Keystone/Getty Images
Desilu Studios fostered more than Ball's own show. It also produced "Mission: Impossible" and the original "Star Trek," and helped produce other iconic TV hits, such as "The Andy Griffith Show" and "The Dick Van Dyke Show," according to the Lucy Desi Museum. Desilu became the top TV operation in the world during its peak.
After Arnaz and Ball divorced in 1960, Ball purchased Arnaz's company interest two years later, making her the first female Hollywood studio head, according to History. Her daughter, Lucie Arnaz, asserted that her mother enjoyed performing more than spreadsheets, and that her father had made most of the business decisions while they were married. "She hated the business side," Lucie said to the Television Academy Foundation, quoted by Showbiz CheatSheet. "She gets a lot of credit for [being the] first woman to run a studio. Hated that whole thing. Hated it. Just wanted to be Lucy. Just wanted to do her show and not be worried about any of that business stuff. That was my father's domain."
Ball did make some good calls during her tenure, her daughter pointed out to WTOP. When her management team consulted her about budgets, and asked which shows on the studio's docket should get cut — two on the chopping block were "Star Trek" and "Mission: Impossible" — Ball replied, "'I like those ... do we have to cut those two?' They said, 'OK we'll try,' and the rest is history." Fans are still grateful.