Blondie Went By This Before Settling On Their Final Name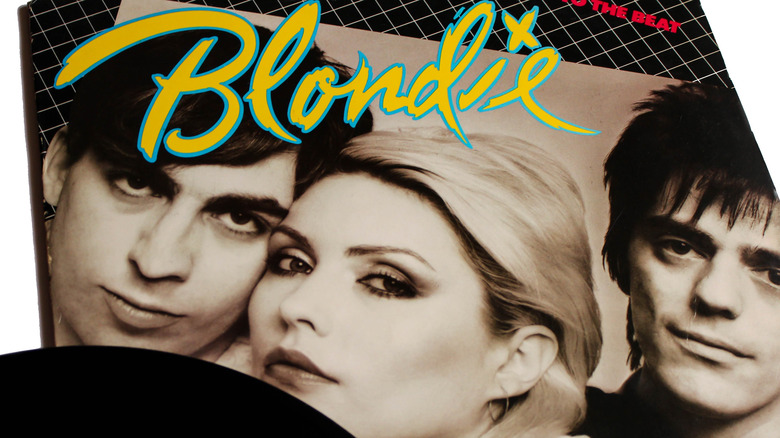 Blueee77/Shutterstock
Picking the perfect band name is a time-honored tradition for burgeoning musicians and normies alike. Hang out with any group of 20-somethings at a bar for a couple of hours, and they'll spit out some stellar names for a rock band they'll most likely never form. Yet, not everyone can come up with the perfect band name, one that sticks to you like a wet swimsuit, minutes, months, and even years after you've heard it uttered for the first time. Even Rock & Roll Hall of Famers have some false starts before getting it right, as is evidenced by the band Blondie's initial misfire.
These days, Blondie is a band best known for their eclectic, genre-bending discography and breathy lead singer, Debbie Harry. A string of consistent earworms like "Heart of Glass," "Call Me," and "Raptured," solidified the iconic reputation of the band and ushered female-fronted pop music from the '60s into the '70s. Now, 40-years into their career, break-up be damned, Blondie has become a household name, but when the band first formed, they went by a different moniker altogether: Angel and The Snake (via Rolling Stone).
Blondie begins to take root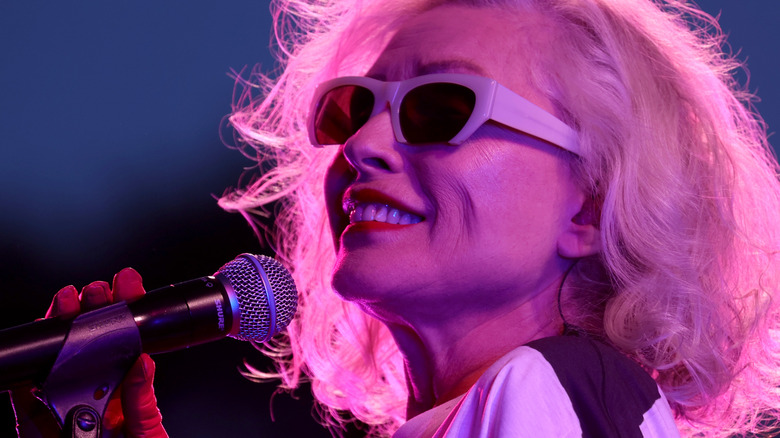 Dia Dipasupil/Getty Images
In the 1960s, Blondie's Debbie Harry juggled an assortment of jobs after graduating college, including secretary, waitress, and Playboy Bunny (per L'Officiel). It wasn't until she joined the girl rock group The Stilettos, that the early inklings of her career as front woman began to materialize. In this same uncomfortable-shoe-inspired group Harry met and fell in love with Chris Stein, who joined The Stilettos as a guitarist.
Their connection was instant and the two eventually split off to form their own band, bringing in a drummer, keyboardist and bassist. According to Far Out Magazine, the group only played twice as "Angel and The Snake," but Harry said she didn't think that name was memorable enough. 
Debbie Harry told the New York Post, "​​Chris and I tried out a few [band] names. One was Angel and the Snake, but I wasn't sure it was easy to remember. One day, I was walking across Houston Street and someone yelled 'blondie' at me. I thought, 'Jeez, that's quite easy to remember.'"  
The relatively straightforward name's origin story might sound familiar to any woman reading this; especially if that woman has ever walked city streets while rocking bottle blonde hair.
The name Blondie came with its own wrong assumptions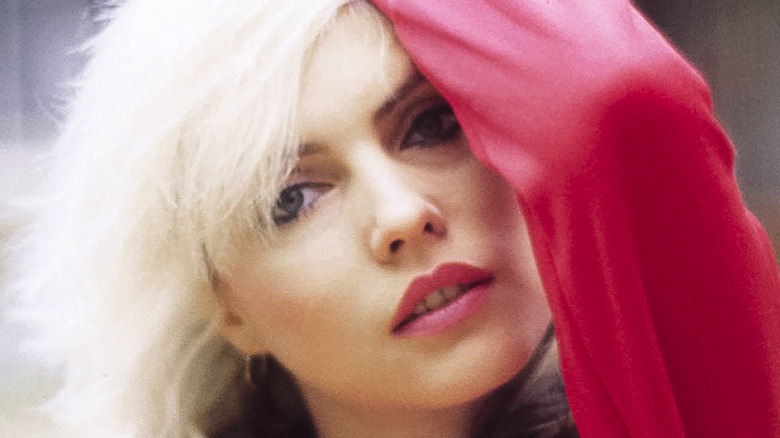 Armando Gallo/Getty Images
Harry's intuition was right, Angel and The Snake sounded like a title for a children's story filled with ominous allegory rather than the name of an avant-garde American rock group. Still, the name Blondie also had a couple of issues to contend with. For one, many people misinterpreted Blondie as the nickname for Harry, and not the band's actual name. It was so bad that Private Stock, the record company managing Blondie, launched a "Blondie is a Group" campaign to combat the misconception, as reported by Boston public radio station WBUR.
Then, there was the whole "Hitler's Dog" thing. Some astute history buffs pointed out that Hitler had a beloved dog named "Blondi" leading some to wonder whether the band found inspiration from this problematic bit of historical trivia. However, Blondie guitarist Chris Stein dispelled this myth when talking to WBUR, confirming Harry's cat-calling story and pointing out that the two spellings are not even the same. Fair point, Stein.
Ultimately, the band has racked up multiple No. 1 singles, tens of millions of albums sold, and has nearly half a century of rock stardom under their belt. It seems like the name Blondie isn't going anywhere soon.