This Blondie Song Almost Went To Stevie Nicks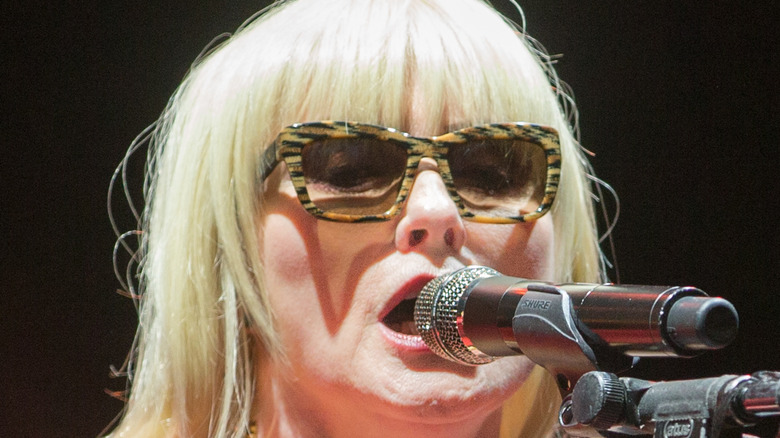 Sterling Munksgard/Shutterstock
In 1979, rock band Blondie had already released four studio albums and was a worldwide success. It was around that time when Giorgio Moroder, an Italian composer, came up with the music for a song he called "Man-Machine." Moroder needed a female vocalist to pen the lyrics and sing the song. He initially wanted Stevie Nicks for the project, but she had to refuse, as she was swamped with other obligations, per Farout Magazine.
"Man-Machine" was slated to be the theme song for the then-upcoming film titled "American Gigolo" starring Richard Gere and Lauren Hutton. With Nicks unavailable, Moroder approached Blondie's Debbie Harry, and she immediately worked on the lyrics. "When I was writing it, I pictured the opening scene, driving on the coast of California," Harry said. When the song was done, the original title was scrapped and was replaced with "Call Me." Moroder was extremely happy with the result and knew that it was going to be a successful song. "As soon as I heard Deborah singing a rough version of 'Call Me,' I knew we had a hit," he said.
The song's success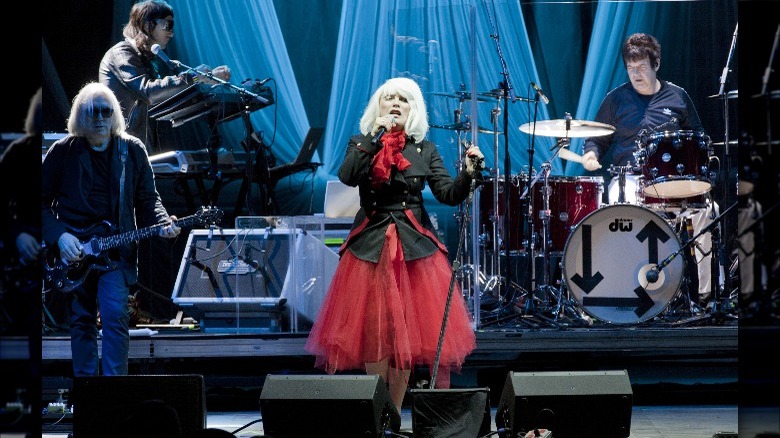 Glynnis Jones/Shutterstock
"Call Me" was released as a single on February 1, 1980, and it coincided with the theatrical debut of "American Gigolo." The song plays at the beginning of the movie as Richard Gere drives on a highway. Just like Giorgio Moroder predicted, "Call Me" became a hit and became a worldwide success. It topped the charts in several countries, including the U.S. and U.K. As reported by Billboard, the song topped the Hot 100 charts for six weeks and was named as the No. 1 single in 1980. It was also nominated for Best Rock Performance at the Grammy Awards.
In Debby Harry's memoir titled "Face It," she recalled the success of "Call Me." "To spend six weeks at No. 1 was a complete amplification of everything we had achieved outside of the United States. We didn't expect it, but it legitimized us in this country and made people realize that we were adventurous and had a vision that could transcend the styles of the day." After the success of "Call Me," Moroder and Harry collaborated once more on the song "Rush Rush," which was included in the soundtrack of the 1983 movie "Scarface" starring Al Pacino.