Whatever Happened To Bruce Parker From Antiques Roadshow?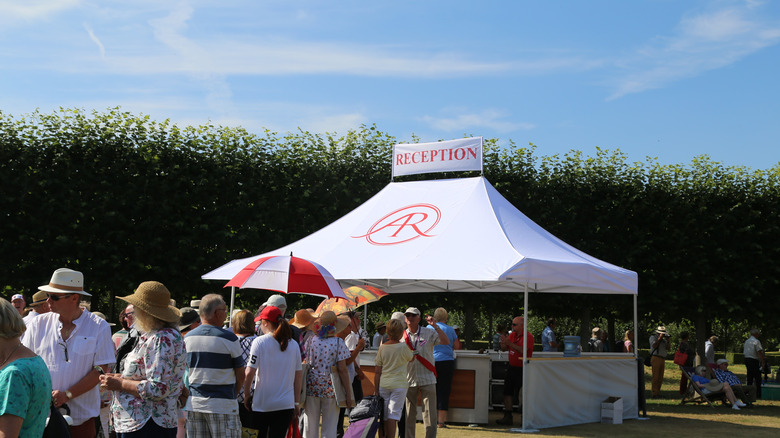 Wozzie/Shutterstock
Former BBC journalist and news presenter Bruce Parker has a special place in the history of "Antiques Roadshow." He served as the first host of the popular series, and he remembered what it was like to film the first episode in Hereford, England, in 1977. "We had no idea how many people would turn up, what they would bring, and whether it would be worth anything or a load of rubbish," he told The Guardian. But these worries were unfounded, as lots of people turned up for the filming and the show "was a complete success right from the start."
Parker's time with "Antiques Roadshow" proved to be quite brief. He only appeared in the first season and was replaced by Angela Rippon (via The Guardian). Parker returned to his work as a news presenter for the BBC. For 35 years, he appeared on the regional news show "South Today" (via BBC). Pat Loughrey, the BBC's director of Nations & Regions, said that Parker has "remained relentlessly enthusiastic about his work and is an inspiration to many new young members of staff who have benefited from his advice and experience."
Bruce Parker looks to give back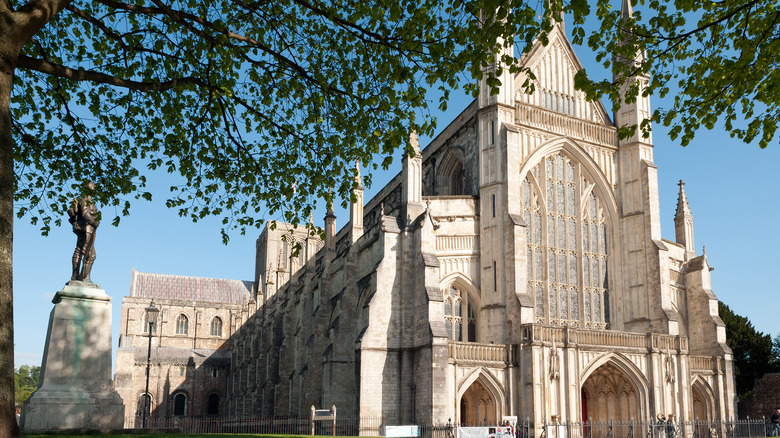 Chris Lawrence Travel/Shutterstock
Bruce Parker retired from the BBC in 2003, after spending 38 years there. "I'm almost ashamed to say that I've enjoyed every minute of every hour of every day in this job," he told the Daily Echo. Since leaving the BBC, Parker has kept himself busy in other ways. He received a special honor from Queen Elizabeth II in 2017 (via the Andover Advertiser). Queen Elizabeth made Parker an MBE, or Member of the Order of the British Empire, as part of her New Year's honor list. He was recognized for his charitable work on behalf of Hampshire, the Channel Islands, and the Isle of Wright. For Parker, this area is quite close to his heart, having grown up in Guernsey and lived in Winchester for many years.
Much of Parker's energy has been put into fundraising to help maintain Winchester Cathedral, serving as the chair of the Friends of the Winchester Cathedral organization. They raised £21 million ($28 million) for the cathedral in all (via the Andover Advertiser). The queen asked Parker why they needed all this money, and he explained, "Well Ma'am, there is a hole in the roof, the walls are falling in, and the windows are falling out."
Parker lives in Appleshaw with his wife Suzanne. He has two sons, James and Charlie, and a daughter, Sarah, from an earlier marriage (via the Daily Echo). Sadly, Parker's son Charlie, who had worked as a cameraman for the BBC, died in 2009.