Elizabeth Taylor Owned A Historic Pearl Necklace Once Worn By Royalty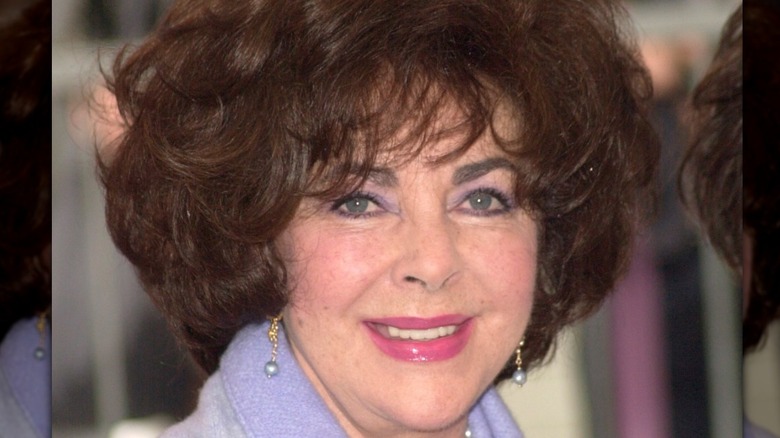 Featureflash Photo Agency/Shutterstock
When you reach a certain level of fame or stardom, the world is essentially your oyster. This was literally true in the case of actress and media darling Elizabeth Taylor. She quickly became one of the most sought-after actresses in Hollywood, starring in films such as "Butterfield 8," the original "Father of the Bride," and "Cat on a Hot Tin Roof." While she was adored for her on-screen performances, what people were really obsessed with was her complicated, ever-changing love life.
One thing that was abundantly clear about Taylor was that she had a way with the men in her life. According to Biography, she was married and divorced multiple times, and each was a drama-filled relationship. She married the same man twice, another Hollywood heartthrob named Richard Burton. Their union was scandalous, to say the least, but one of the most noticeable things about their relationship was the absolutely outrageous spending (per Vanity Fair). The couple bought everything from jets to one-of-a-kind paintings, but the thing they spent the most money on was jewelry.
The Wanderer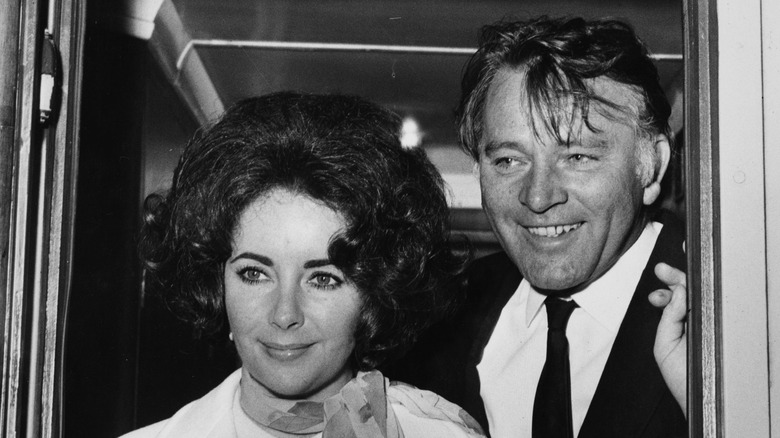 Ted West/Getty Images
Taylor's affinity for sparkly things is legendary, and according to Katrina Perez, her jewelry collection consisted of almost 250 pieces. While Taylor received extravagant gifts in all of her marriages, Richard Burton added one of the world's most iconic pieces to her collection, a pearl known as La Peregrina — "The Wanderer" (per a 2019 article posted by Obsessed By Pearls).
With its unique pear shape, La Peregrina is one of the most recognized pearls in the world. It's thought to be one of the most symmetrical natural pearls ever found (per Obsessed By Pearls). Legend says it was discovered off the coast of Panama by a slave in the late 16th century. The exquisite pearl was then sent back to Spain as a gift for Phillip II, who would later become king. The pearl remained among the crown jewels of Spain until Napoleon Bonaparte put his brother, Joseph, on that throne. When Joseph was forced out of Spain he brought the jewel with him to France. Eventually it came into the hands of Napoleon III, who sold it to the Duke of Abercorn of England. It remained in that family until Burton bought it for $37,000 at auction in 1969 (via BBC).
This Valentine's Day gift became one of Elizabeth Taylor's favorite pieces, and she cherished it throughout her life. After her death in 2011, La Peregrina sold at auction to an anonymous bidder for $11.8 million.