These Are The Only People To Have Won An Oscar For Acting And Best Picture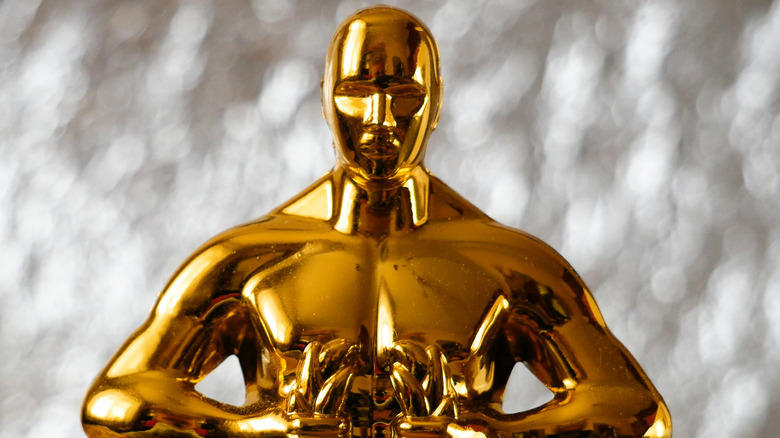 LanKS/Shutterstock
The Academy Awards have been around for nearly a century (per the Academy's website), and in that time, dozens if not hundreds of men and women have been recognized by their peers. In a way, the awards given by the Academy can be thought of as belonging to one of three tiers. The first two are the ones millions of Americans tune in to watch every year in March. In the first tier are the Big Five (Best Actor, Best Actress, Best Picture, Best Director, and Best Screenplay, per Movieweb). IN the second tier are the awards for supporting roles and music (among others), and in the third tier are the multiple technical and artistic awards that the public largely ignores.
Winning an award in any tier can be a career-defining and life-changing achievement for someone in the industry. Winning two is a solid indication that you're one of the most accomplished people in your field, you're a seasoned veteran in your career, or both.
In a century of giving out awards, only four people have won Oscars for both acting and for Best Picture.
Douglas, Clooney, Pitt and McDormand are the best for a reason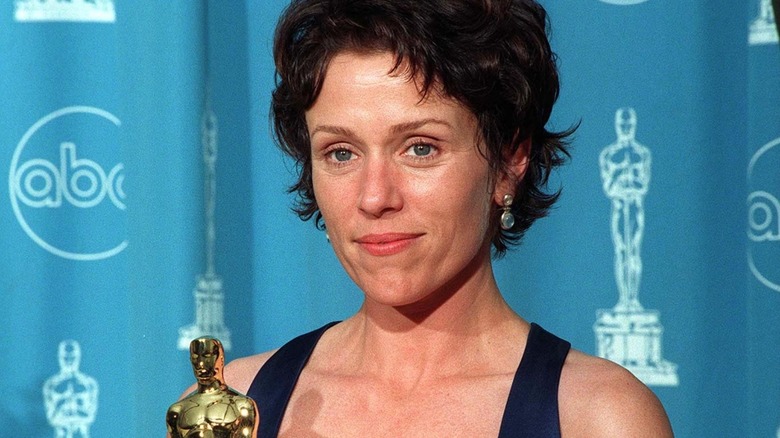 Featureflash Photo Agency/Shutterstock
The narrative of cinema history, particularly in the United States, is filled with immediately-recognizable names. Barrymore. Fonda. Bogart. You can add four more names to that narrative — those of Frances McDormand, George Clooney, Brad Pitt, and Michael Douglas. According to this document from the Academy, they are the only four people to have won an acting award and also Best Picture.
Frances McDormand took home Best Actress for her role in 2020's "Nomadland," as The L.A. Times reported at the time, her third such trophy — she also won for "Three Billboards Outside Ebbing, Missouri" and "Fargo." Additionally, "Nomadland" took home Best Picture that year, and as a co-producer (per IMDB), she shared in that award as well.
Michael Douglas' one Best Actor trophy was for his role in 1988's "Wall Street." A decade earlier, he won for "One Flew Over the Cuckoo's Nest," which he co-produced (per IMDB).
Brad Pitt both acted in and co-produced "12 Years a Slave," for which he won Best Picture (co-producer, per IMDB). Though he didn't take home any acting awards for that film, he previously took home Best Supporting Actor for "Once Upon a Time in Hollywood."
George Clooney co-produced Best Picture winner "Argo" (per IMDB), and took home Best Supporting Actor for his role in "Syriana."