The Surprising Item Andy Warhol Was Reportedly Buried With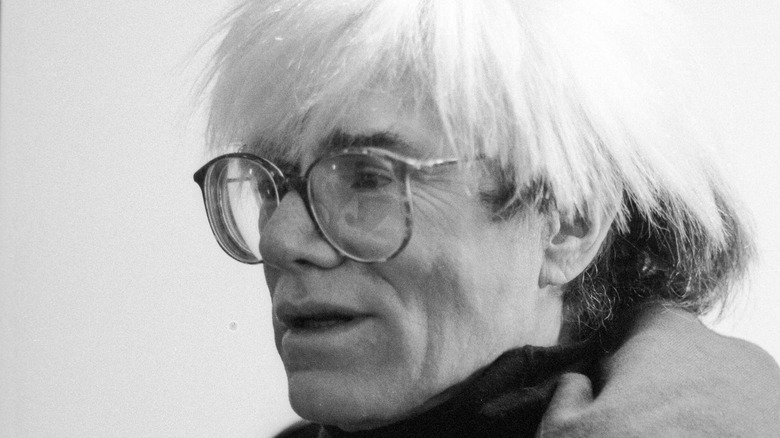 Leonardo Cendamo/Getty Images
Andy Warhol was a fundamental figure in the New York City art scene. His work — like the famous banana featured on The Velvet Underground album cover or the iconic Campbell's soup series — documented the nation's rise to consumer culture. Named the "king of the Pop Art movement," Warhol used new forms of collaging and silkscreening to expand the definition of what art was thought to be. The iconic "Marilyn Diptych" photo, for example, came from a press release that Warhol distorted to make his own, according to The Culture Trip.
When Warhol died in 1987 at the age of 59, the artistic community he had helped create was shaken (via Sothebys). During his life, Warhol would host drag queens and other artists like David Bowie, Madonna, and John Lennon in his "Factory" art studio where they would collaborate on projects (per Culture Trip). He was an enterprising artist that not only designed the album cover for The Velvet Underground but also managed the band for a time, founded Interview magazine, and shot dozens of films (per Lethbridge News Now). One of his films, "Sleep," featured the poet John Giorno sleeping for six hours, according to Biography. For one of his series of paintings, "The Oxidations," he recruited friends to urinate on works made with copper to change their color and texture (via Lethbridge News Now).
An aficionado of scents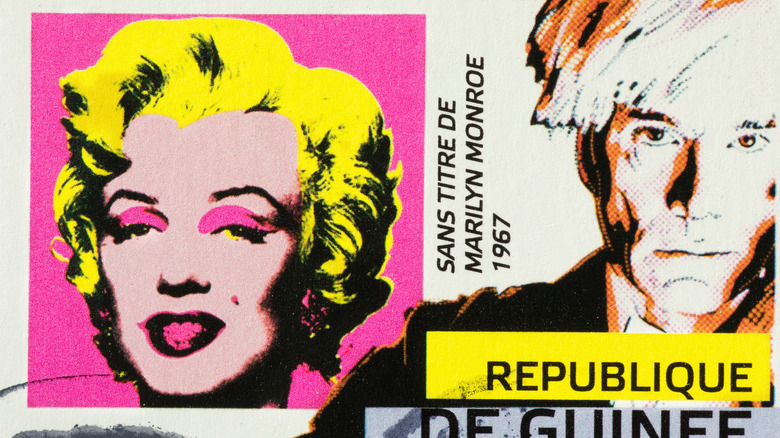 spatuletail/Shutterstock
In addition to his artistic eye, Warhol was a connoisseur of smells. He changed perfumes every three months and amassed a huge collection of scents in what he called a "Permanent Smell Collection," according to Mental Floss. At The Andy Warhol Museum in his hometown of Pittsburgh, this collection lives on in the museum's archives. There are also at least seven different perfume scents named after Warhol, per Smithsonian Magazine.
But that's not the only place where Warhol's affinity for scents lives on. During Warhol's funeral, his friend Paige Powell came bearing gifts that Warhol would literally take with him to his grave. And no, it wasn't a can of Campbell's soup that she tossed into his grave at the funeral, but an issue of Interview magazine and a bottle of Estée Lauder's "Beautiful" perfume. In an interview with The New Yorker just a year before he died, Warhol said he was "really into girls' scents," and that he hadn't had the chance to try Lauder's "Beautiful," but loved the idea of it. Thanks to Powell, Warhol would end up keeping this scent with him forever.