The Surprising Way Lana Turner Was Discovered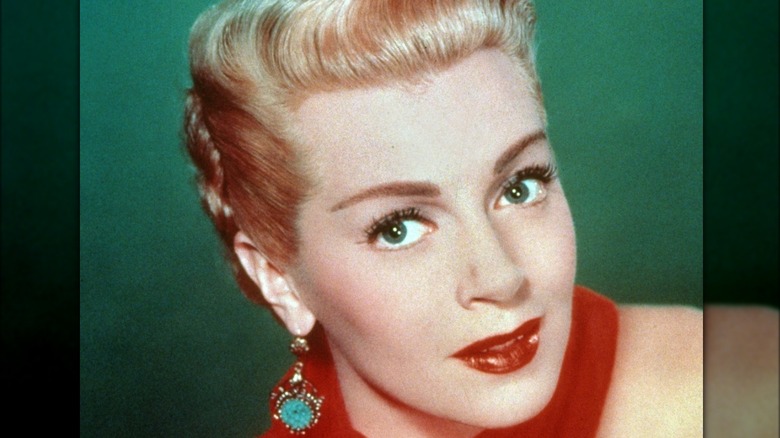 Apic/Getty Images
One of the biggest stars of Hollywood's Golden era was Lana Turner. Turner was born Julia Jean Mildred Francis Turner in either 1920 or 1921 in Wallace, Idaho, per Britannica. Turner had a difficult childhood. As a child, her family moved to San Francisco, but after the move, her parents separated. This forced Turner to move into a foster home. Sadly, in her foster home, she was abused.
Another tragic event in the life of young Lana Turner happened when she was only 9 years old. According to Mental Floss, her father,​​ Virgil M. Turner, was a conman and bootlegger who was beaten to death after winning money in a card game. His murder remains unsolved to this day.
After being discovered and making a name for herself in Hollywood, Turner used her stunning looks to steal scenes alongside the likes of major stars like Clark Gable. Even into adulthood, however, her personal life would remain unstable. Turner would be married eight times to seven different men, and her abusive relationship with gangster Johnny Stompanato would come to an abrupt end when Turner's 14-year-old daughter, Cheryl Crane, would stab him to death.
Lana Turner was discovered while skipping school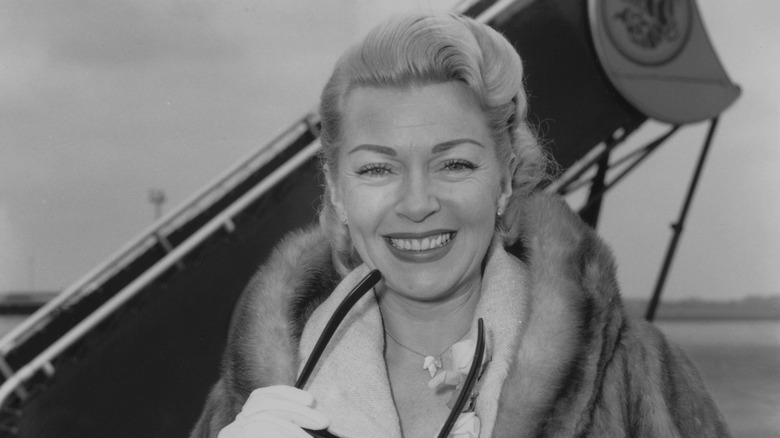 A. W. Cox/Getty Images
There are lots of great stories about some Hollywood stars who were discovered in unusual ways, and Lana Turner's is one of them. However, her story, while no doubt interesting, sets a terrible example for children with truancy issues.
According to Britannica, Turner began living with her mother, and they moved to Los Angeles in 1936. It was around that time that 16-year-old Lana Turner — who was apparently the type of child with a penchant for truancy — chose to spend a day playing hooky, a decision that would out to be wildly fortuitous.
Her activity of choice on her day away from school was the very-much-of-the-time decision to hit up a local malt shop. She was having a drink at the Top Hat Malt Shop, which according to Mental Floss was directly across the street from her school, which seems like a major blunder when playing hooky. Nonetheless, Turner wasn't spotted by a school truant officer, but instead by William Wilkinson, who at the time was the publisher of The Hollywood Reporter.
According to a Deseret News article written at the time of Turner's 1995 death, Wilkinson approached her and asked if she would like to be in movies. Turner's famously innocent response was, "I don't know, I'll have to ask my mother." Her mother must have been fine with it, because she was cast in the Mervyn LeRoy film "They Won't Forget," which was released the next year. Lana Turner's legendary Hollywood career had begun.