What Was The Last Movie Cary Grant Starred In?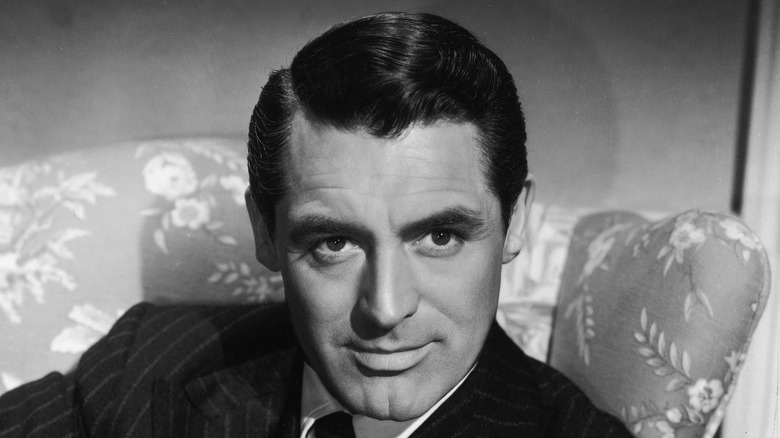 Getty Images/Getty Images
"I have been privileged to be part of Hollywood's most glorious era," Cary Grant told the audience of the 1970 Oscars ceremony upon receiving his Academy Award. "I think there is an even more glorious era right around the corner" (per The New York Times)." Years before the event, the iconic actor had announced his retirement from cinema, cordially parting ways with his ongoing legacy as a movie star. It was a shock to all who adored watching the "North by Northwest" (1959) star traverse screens across the world, but it was a decision he never went back on. Cary Grant starred in more than 70 different films throughout his long career as an actor, famously working with directors like Alfred Hitchcock and Frank Capra (via Through the Clutter). He accepted his 1970 Oscar after he'd already left the world of cinema, and on it was inscribed, "'to Cary Grant, for his unique mastery of the art of film acting" (per The New York Times).
In 1966, Grant starred alongside Samantha Eggar in Charles Walters' "Walk, Don't Run," which turned out to be his last film before retiring. After its release, Variety described it as a "completely entertaining, often hilarious romantic comedy" (per Cary Grant).
'Walk, Don't Run'
United Archives/Getty Images
In "Walk, Don't Run," Cary Grant plays Sir William Rutland, a British industrialist who, upon arriving in Tokyo, finds lodging and accommodations sparse due to a massive influx of pesky tourists in town for The Summer Olympics. He meets Christine Easton (Samantha Eggar) via a "roommate wanted" ad at the British Embassy and she reluctantly invites him to move in with her. Their growing fondness for one another is gradually augmented by American athlete Steve Davis (Jim Hutton), who notices the romance taking shape and commits to ensuring its inevitability (via IMDB). 
Grant stated that his retirement was predicated upon the fact that he was getting older and felt that he no longer fit the mold of the romantic lead. Up until that point, he'd taken on the persona of an intimate figure in most of his films, and aging confounded that process. He decided that it would be best to conclude his career gracefully and willingly before audiences grew tired of no longer seeing him as the character he once was. "Walk, Don't Run" also proved to be the last project of director Charles Walters (per Classic Movie Hub).