Why Naomi Judd Was Given Only Three Years To Live In 1990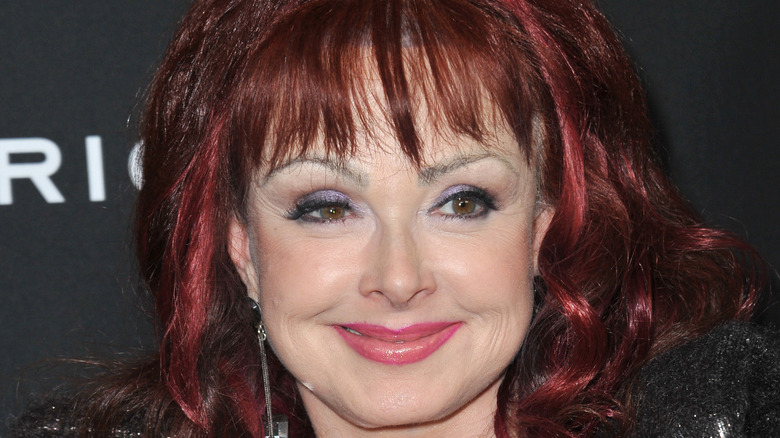 Featureflash Photo Agency/Shutterstock
Country singer Naomi Judd died on April 30, 2022, at the age of 76. Her daughters, Wynonna and Ashley Judd, released a statement announcing her death and said that they lost their mother to mental illness. It was later reported by People that Naomi died by suicide.
Judd was outspoken about her depression and even wrote about her experiences in a 2016 book titled "River of Time: My Descent into Depression and How I Emerged with Hope." In a 2017 interview with Today, the singer shared how her depression got so bad that she would lock herself inside her room for days. In 1990, Judd announced her retirement from the entertainment industry, but it was for an entirely different health issue. She revealed that she had been diagnosed with hepatitis C and would no longer be able to continue singing, fearing that she would lose the battle with the illness.
If you or someone you know is struggling with mental health, please contact the Crisis Text Line by texting HOME to 741741, call the National Alliance on Mental Illness helpline at 1-800-950-NAMI (6264), or visit the National Institute of Mental Health website.
Naomi Judd's hepatitis C diagnosis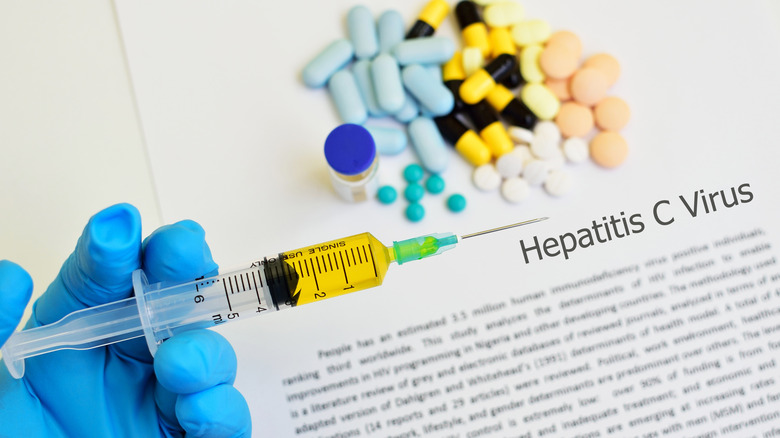 Jarun Ontakrai/Shutterstock
Naomi Judd had a nursing degree and worked as a registered nurse after she graduated in 1979. She was diagnosed with hepatitis C in 1990, and according to Healthline, she believed she contracted the infection after being pricked by a needle while working as a nurse. Her doctor told her that she had about three years to live at the time she was diagnosed.
Hepatitis C spreads through contaminated blood, and as reported by Mayo Clinic, most of those infected are not aware that they have the infection because symptoms may take years to manifest, as was the case with Judd. Some common symptoms include jaundice, weight loss, fatigue, and poor appetite, just to name a few. Hepatitis C causes inflammation of the liver, which can lead to liver cirrhosis or cancer.
At the time of her diagnosis, Judd was 44 years old and was at the peak of her singing career. She performed as a duo — The Judds — with her daughter Wynonna and was in the middle of a tour when she announced her retirement (via Taste of Country).
She survived hepatitis C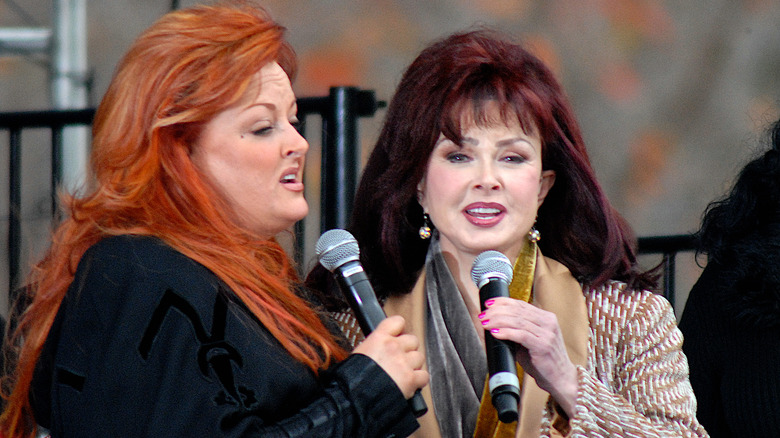 mark reinstein/Shutterstock
Naomi Judd sought treatment for hepatitis C. She had bad days wherein she was disoriented from the effects of the illness, and it was compounded by the side effects of her treatment as well. In 1998, eight years after her hepatitis C diagnosis, Judd announced to the public that she was in remission. She was treated with a drug called alpha interferon, which inhibits the complications of the infection (via the Chicago Tribune). She established the Naomi Judd Education & Research Fund, which raises hepatitis C awareness and raises funds for the American Liver Foundation.
The Judds reunited and performed shows over the years, including the Super Bowl XXVIII halftime show and several music festivals. In April 2022, as reported by Billboard, The Judds announced that they would be performing 10 shows starting on September 30, but Naomi died five months before the kick-off date. The duo was inducted into the Country Music Hall of Fame a few days after her death.