Audrey Hepburn's Iconic Eyelashes Took Way More Work Than We Realized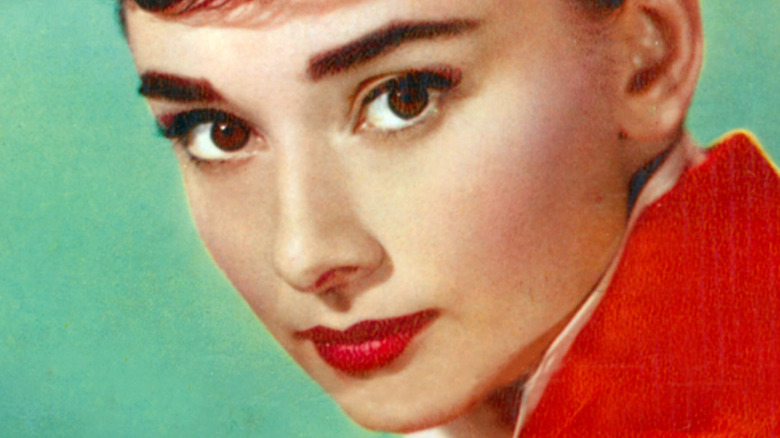 Apic/Getty Images
What can be said about Audrey Hepburn has probably already been said. One of the most iconic movie stars of all time, Hepburn was known for both her impressive film catalog, featuring such movies like "Breakfast at Tiffany's," "My Fair Lady," "Roman Holiday," and more. According to IMDb, she had 34 acting credits under her belt. 
While Hepburn was famous for her acting chops and had a few interesting tidbits about her on-set behavior, she was also just as famous for her fashion style. As L'Officiel says, she helped popularize Coco Chanel's famous little black dress. 
And, no discussion about Hepburn is complete without talking about her iconic eyelashes. As Vogue states, her "cat-eye flick" was one of the most enduring and classic Hollywood images one could possibly conjure to mind. And, such a spell-binding look doesn't come easy, especially not in Hepburn's case. To achieve that, she had to go through several laborious make-up steps for eyelash perfection. 
A safety pin was painstakingly used to create her luscious lashes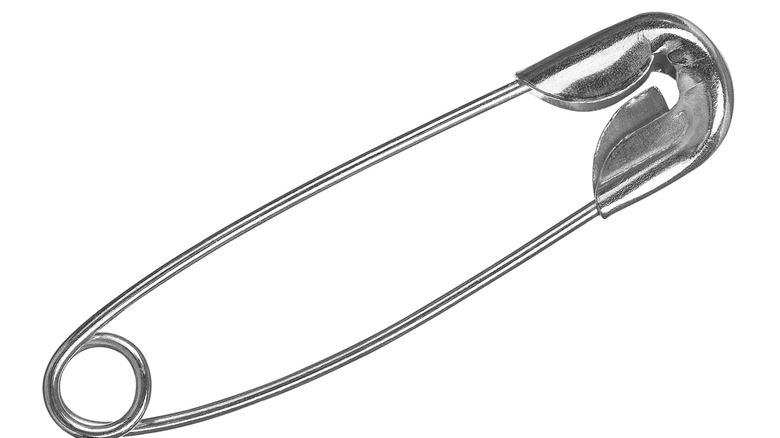 valkoinen/Shutterstock
While many people are familiar with Audrey Hepburn's iconic look, some may not realize what it took for her to achieve it. Hepburn had a few interesting facts about her life, but one that might be the most sought after is how her timeless lashes were made. Luckily, there's plenty of insight on the process itself. 
According to her son, Sean Hepburn Ferrer, in his book "Audrey Hepburn, An Elegant Spirit: A Son Remembers," Hepburn was able to achieve her stunning look with a safety pin being used to separate each individual eyelash. This process was done by Alberto De Rossi — Hepburn's makeup artist. 
What does this method achieve? Well, according to Marie Claire, using a safety pin helps to keep the eyelashes "fanned out and clump-free." And, while that alone is impressive, there's yet another trick Hepburn used for her looks. 
Tweezers and mascara were also important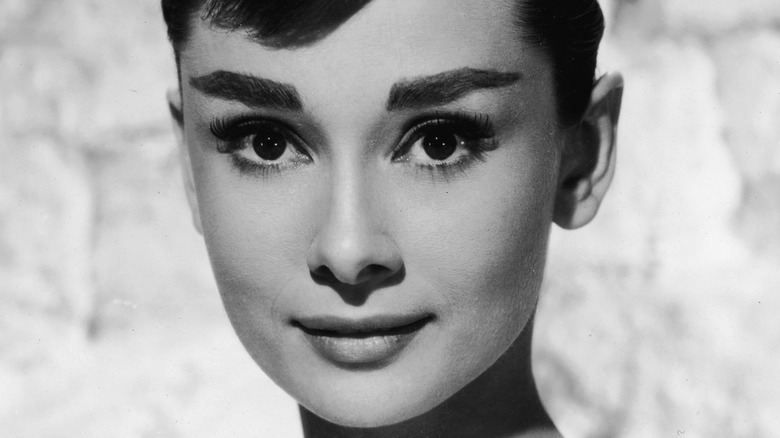 Hulton Archive/Getty Images
If one thought that using safety pins to separate lashes was a serious level of eye make-up commitment, well, it doesn't end there. For Audrey Hepburn, perfection required dedication and methodology. And, her makeup artist thought so too. Alberto De Rossi would also use tweezers to further separate Hepburn's lashes, which was vital before the next step: mascara application. As said by Vogue, Rossi would then apply mascara after separating the lashes and the results spoke for themselves
As Today says, mascara is important for several reasons, primarily stiffening and darkening lashes, along with adding volume to them. Mascara is a popular cosmetic that often comes in a tube with a brush-like wand, which can be used to make eyelashes pop and dazzle. For someone as famous as Hepburn, this was essential to maintaining her iconic appearance and gave Hollywood one of its most memorable faces.