How Wham! Got Their Name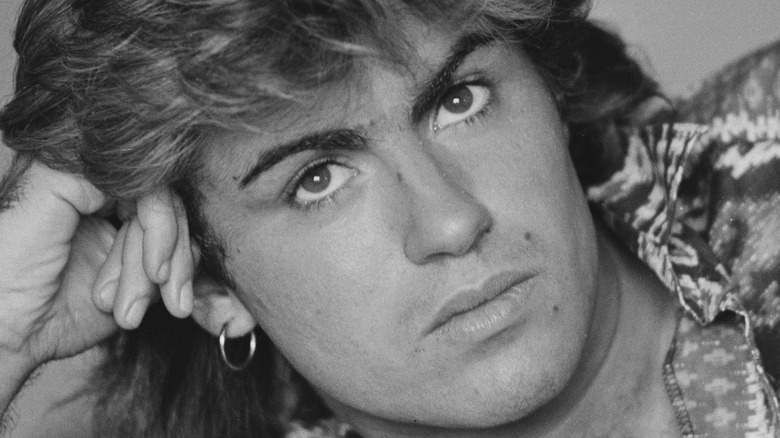 Michael Putland/Getty Images
British pop duo Wham! was made up of George Michael, who wrote all of the pair's songs, and his singing partner Andrew Ridgeley. The two met at school in Bushey, England and in 1979 started the ska band the Executive, per AllMusic. When that band broke up, they began performing as a duo, signing a contract with the label Innervision. According to a 1983 interview with the NME, available online at GMforever.com, their first single, "Wham Rap," was not a major success, but their second one, "Young Guns," was a hit, which led to the rerelease of "Wham Rap." 
Pop stardom was their goal from the get-go; as Ridgeley told the NME interviewer, "We want to make pop records; we want to be a successful band and make records that people enjoy, and not essentially for the lyric. What it boils down to is popular tunes are the tunes that everybody finds easy to hum along to." Their first album, "Fantastic," was popular in the United Kingdom, according to AllMusic, but didn't land in the United States. They had to walk away from Innervision in order to sign a new contract with Sony's Epic, which meant they lost the royalties from "Fantastic." In 1984, they achieved enormous worldwide success with the single "Wake Me Up Before You Go-Go," helped along by the song's iconic video featuring Michael and Ridgeley joyfully dancing around in oversized t-shirts and bike shorts. It's arguably one of the songs that define 80s pop music, and their debut album, "Make It Big" followed. 
Wham! did indeed Make It Big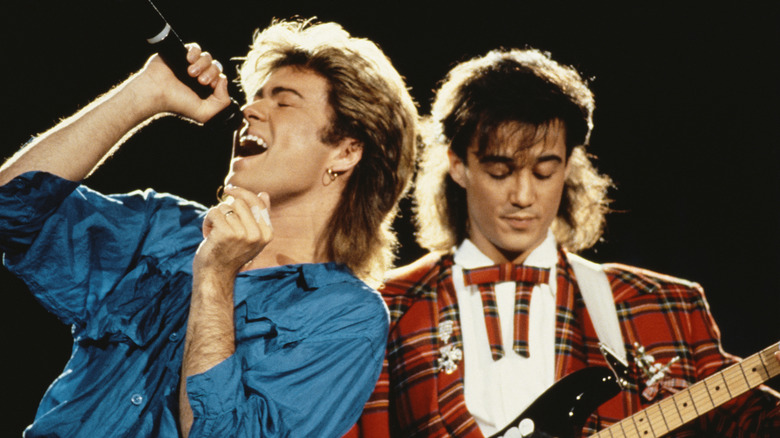 Michael Putland/Getty Images
"Wake Me Up Before You Go-Go" was a number one hit in both the United States and the United Kingdom, and it was followed by "Careless Whisper," as reported by Classic Pop magazine. Credited to just George Michael in the U.K., it was a much more serious and mature offering, a sample of what was to come for Michael in his successful and wide-ranging solo career, and was another number one hit. The third single, "Freedom," also went to number one in England while "Everything She Wants," was released as a double A-side single with "Last Christmas" — still beloved and virtually inescapable during the holiday season. "Make It Big" sold over 10 million copies and fulfilled the ambitions Ridgeley had shared with NME in 1983. 
George Michael didn't react well to the critical obsession with the band's image and status as heartthrobs, which would become a push and pull throughout his career. Despite falling back on pop star tropes and mannerisms at the beginning of his solo career, which was kicked off with the album "Faith" in 1987, he would later release an album called "Listen Without Prejudice" and famously wrote a song called "Freedom '90" examining and criticizing his pop past, with lyrics ranging from "Heaven knows we sure had some fun, boy / What a kick just a buddy and me" to "Posing for another picture / Everybody's got to sell / But when you shake your a– / They notice fast / And some mistakes were built to last."
The name was supposed to be temporary, but it stuck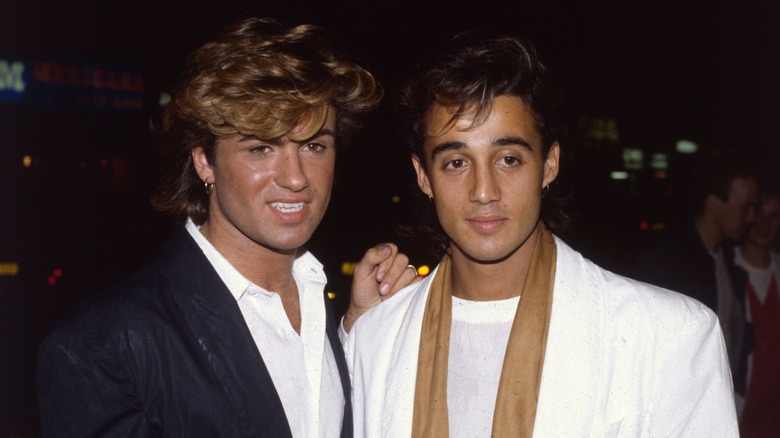 Hulton Archive/Getty Images
Wham! broke up in 1985; per AllMusic, George Michael split up the band in protest against their manager, Simon Napier-Bell, selling a portion of his management to a South African company. South Africa was still operating under apartheid at that time. Wham! played an enormous farewell show at Wembley Stadium in London to a crowd of over 72,000 fans. 
How did Wham! become Wham! in the first place? According to New Zealand radio station The Coast, in a 1983 interview with a 19-year-old George Michael, available on YouTube, he told the story of how the duo's moniker came to be: "I think it was Andrew, actually, originally. We were in a club, dancing, and we were kind of doing this like formation dance and having a laugh. Andy started shouting something about "wham bam," and all this, you know? And we thought that would be a good name for a group." The lyrics to "Wham Rap" do indeed include the phrase "Wham bam / I am a man," and in 2019, Andrew Ridgeley told Australia's The Morning Show on 7 News that the band name actually came from "Wham Rap" and was supposed to be temporary, remembering "But quite quickly, we realized that was going to be quite a catchy name to call ourselves — so it stuck." George Michael died of heart and liver disease on December 25, 2016. Per NPR, Andrew Ridgeley published a memoir in 2019 titled "Wham!: George Michael and Me."