Andrea Kelly's True-Life Account Of Her Marriage To R. Kelly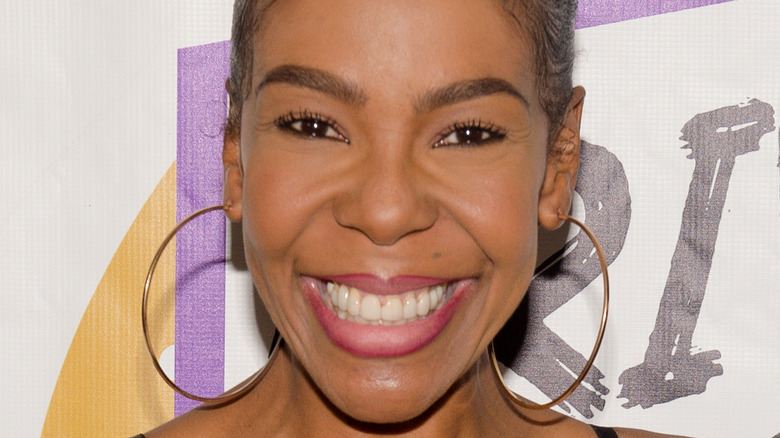 Marcus Ingram/Getty Images
Now that the former hit-making musician R. Kelly is sentenced to 30 years in prison for sex trafficking and racketeering, one might imagine that Kelly's ex-wife, Andrea "Drea" Kelly, would regret the time she spent married to the fallen pop star. That's not the case, though, at least for the sake of the three children that the couple had together, according to Kelly (via Essence), speaking on "Turnt Out With TS Madison" for the FOX Soul network. That interview is available to watch on YouTube. 
As Drea, who divorced R. Kelly after a 13-year marriage, told Madison (via Yahoo!), "I sit in a special place. I'm a survivor, and I'm also his ex-wife and the mother of his three children. So, to regret ever meeting him means I regret my children," also explaining why the dancer and actress has yet to change her last name. Those words are also true in light of the allegedly abusive nature of the relationship she had with the convicted sex abuser (via The Guardian). In 2018, Drea Kelly revealed further details of her time spent married with R. Kelly, speaking with ABC News.
If you or someone you know is dealing with domestic abuse, you can call the National Domestic Violence Hotline at 1−800−799−7233. You can also find more information, resources, and support at their website.
Drea Kelly was a backup dancer for R. Kelly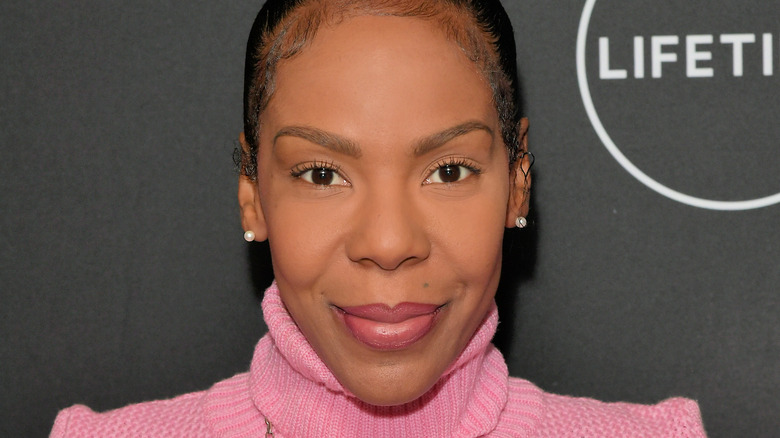 Chance Yeh/Getty Images
As ABC News goes on to report, Drea Kelly, who's now an advocate for those who've experienced domestic abuse, met the "Chocolate Factory" singer when she auditioned to be his backup dancer. Robert "R." Kelly was 27 at the time that they met, and Drea (whose given surname was Lee, according to Factual Ideas) was only 19 years old. After Drea was hired as a dancer, she quickly grew close to Kelly, behind such hits as "Trapped in the Closet," among others, rising from his backup to principal dancer, and finally, his choreographer. And it was then that Drea's relationship with the singer became intimate, as she told ABC News.
Remembering when her relationship with Kelly took the next step, Drea said Kelly noticed her (via ABC News) "sitting on the back of the tour bus reading the Bible. And he said it was something about that moment that he fell in love. He said, 'And you remind me of my mama.'" She also said there was no indication at that point of Kelly's dark side, or that he was anything like the abusive figure he truly was. Drea and Kelly married when she was 22, according to Mamamia. Before long, Kelly's violent nature became apparent, according to Drea. (Kelly never abused his three children, according to his ex-wife.)
Drea and R. Kelly's marriage was allegedly one of fear and intimidation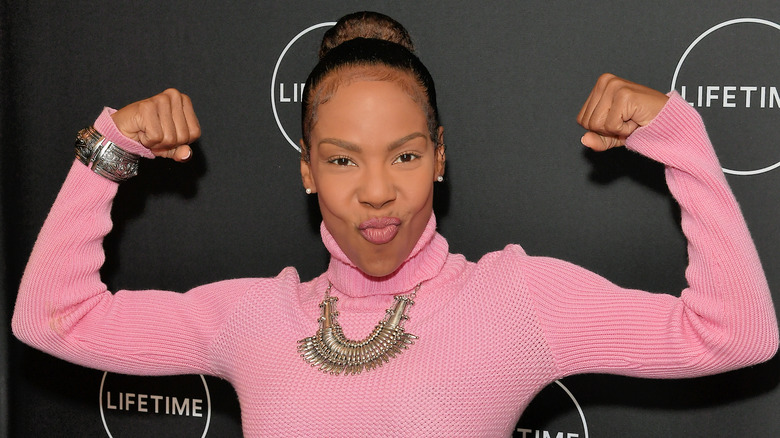 Chance Yeh/Getty Images
Speaking with British ITV (via The Guardian), Drea said her married life with R. Kelly was like constantly walking on eggshells. So much so, she even contemplated killing herself (via ABC News). Drea never knew which Kelly she would get, even after his career began to soar. It was while she was pregnant with the couple's first child when an angered Kelly locked her in the bathroom and forced her to sleep in the bathtub, as ABC News goes on to report. And Drea was just as shocked as anyone else when she saw the 2002 sex tape in which her then-husband could purportedly be seen in a sex act with a minor.
After that point, her husband's behavior only worsened. Though she never alerted the authorities, Drea recalled an incident during which her ex-husband hogtied her. "I remember layin' on my stomach, and he had his arms and his knees. He's pressin' in my back, and he just grabbed both of my arms. And he took the rope tie, and he tied my arms behind my back ... I just remember layin' on the side of the bed cryin' ... [H]e fell asleep with me on the side of the bed like an animal," Drea said. After physical altercations escalated, Drea filed for and withdrew an order of protection request in 2005. She finally filed for divorce from the high-profile singer in 2006, as ABC News goes on to report.
If you or anyone you know is having suicidal thoughts, please call the National Suicide Prevention Lifeline​ at​ 1-800-273-TALK (8255)​.