What Happened To Clark Gable's Children?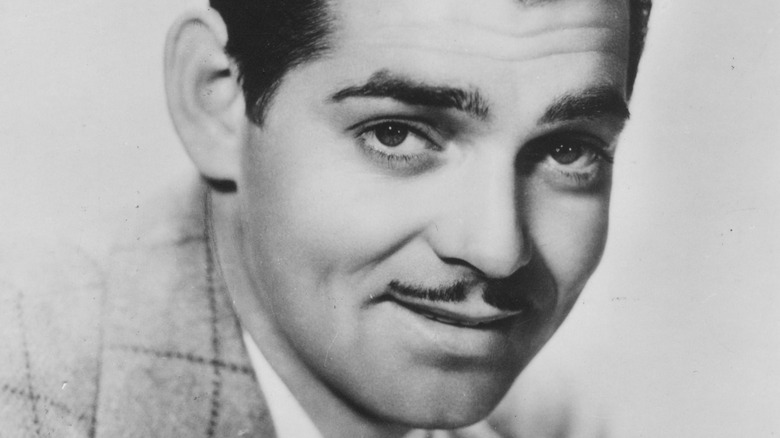 Print Collector/Getty Images
One of the more memorable and iconic of Hollywood's leading men, Clark Gable was once reportedly called by Life magazine "All man ... and then some," as reported in the book "World War II Veterans In Hollywood." Born William Clark Gable on November 16, 1901 in Cadiz, Ohio, per Britannica, he started acting in his early 20s after actress Josephine Dillon took an interest in him, began coaching him, and even paid for his dental work. Dillon, 17 years Gable's senior, became his first wife in 1924 just as he started appearing in silent films. He broke through in 1931 after appearing in three movies that year and impressing both film executives and moviegoers with his strength and style. 
Gable would go on to appear in countless films, winning the Academy Award for best actor in 1935 for his role in "It Happened One Night" and forever entering the pop culture pantheon with his performance as Rhett Butler in the 1939 epic "Gone With The Wind." Eventually known as "King of Hollywood," Gable was also known for his many marriages. In addition to Dillon, Gable married four more women, as reported by Biography: socialite Rhea Langham, actress Carole Lombard, who was killed in a plane crash in 1942 and thought to be the love of Gable's life, Lady Sylvia Ashley, and actress Kay Williams Spreckels. Gable and Spreckels married in 1955. Five years later, as reported by the Los Angeles Times, Spreckels was pregnant when Gable died of a heart attack on November 16, 1960. 
Clark Gable didn't live to meet his only son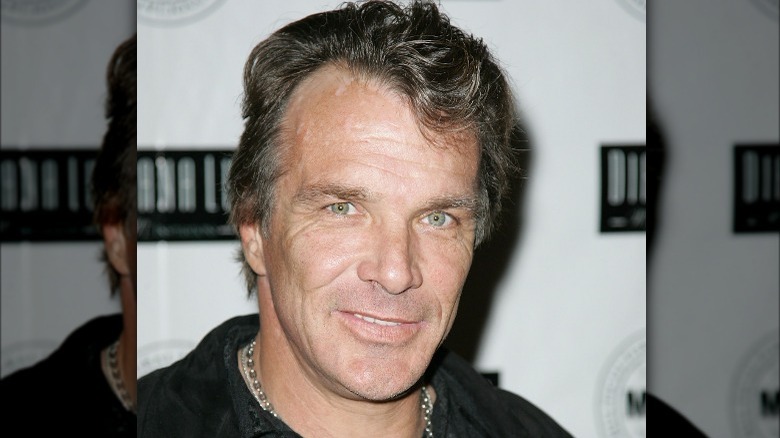 Neilson Barnard/Getty Images
Per the Los Angeles Times, Clark Gable's son with Kay Williams Spreckels Gable was, as far as the public knew, Clark's first and only child. Clark was quoted as having told a reporter regarding his impending fatherhood, "This is a dividend that has come too late in life. When I wind up this picture I'm taking off until after the baby is born. I want to be there and I want to be there a good many months afterward." John Clark Gable (above) was born four months after his father's death. In 2000, the Los Angeles Times published a feature on the younger Gable, who was preparing to race in the Baja 500 off-road race. 
John, then 39, noted that his father was also interested in road racing, even starring as a race car driver in the 1950 film "To Please A Lady." "I think my father's love of auto racing, which I learned about from my mother, has been a special bond with his memory. My mom ... tried to discourage me from racing but I just knew it was in my blood. She even hid all my dad's racing memorabilia from me," noted John. The younger Gable has also acted in a handful of films, including an appearance in the 1994 television movie "A Burning Passion: The Margaret Mitchell Story," a biopic of the woman who wrote the novel "Gone With The Wind."
Clark Gable had a secret daughter with Loretta Young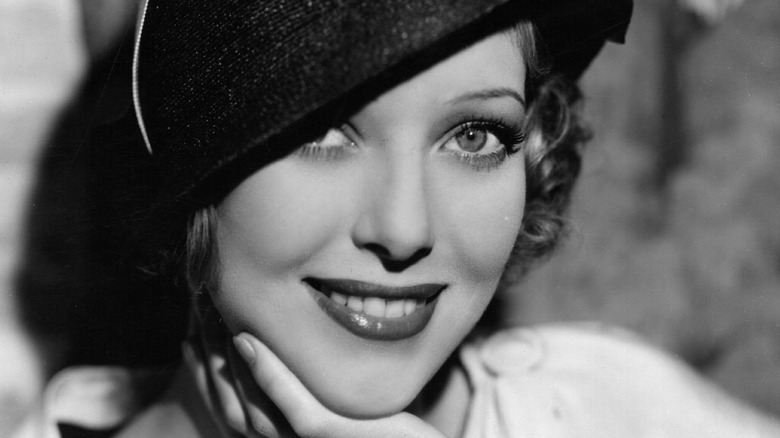 Hulton Archive/Getty Images
Despite the fact that it wasn't acknowledged during his lifetime, Clark Gable did have another child: Judy Lewis, his secret daughter with actress Loretta Young (above). According to Lewis's 2011 obituary in The Washington Post, she was conceived during production of the 1935 movie "The Call of the Wild," in which Gable and Young starred. Young was 22 and unmarried, while Gable was 34 and married. To protect their careers, Young went into hiding and secretly gave birth to Judy in Los Angeles before sending her to an orphanage when she was just a few months old. Young later returned to the orphanage and adopted her own biological daughter, presenting the child to the public as her adopted child. Young married a man named Tom Lewis when Judy was five, and she took her stepfather's last name, although he never officially adopted her.
In her 1994 memoir "Uncommon Knowledge," Lewis revealed that Gable visited her mother once when Lewis was a baby, giving Young $400 and telling her to "buy her a decent bed" after finding their daughter sleeping in a drawer. Lewis had surgery when she was just 7 to pin back her prominent ears that matched her father's famously oversized ones. Gable visited her when she was 15; Lewis wrote that they chatted about her life for an hour before he thanked her and "bent down and, cupping my face in his two big hands, kissed me lightly on the forehead." They never saw each other again.
Lewis also did some acting before working as a psychotherapist. She died in Gladwyne, Pennsylvania, age 76.