The Sex Pistols' John Lydon Once Had A Terrifying Brush With Death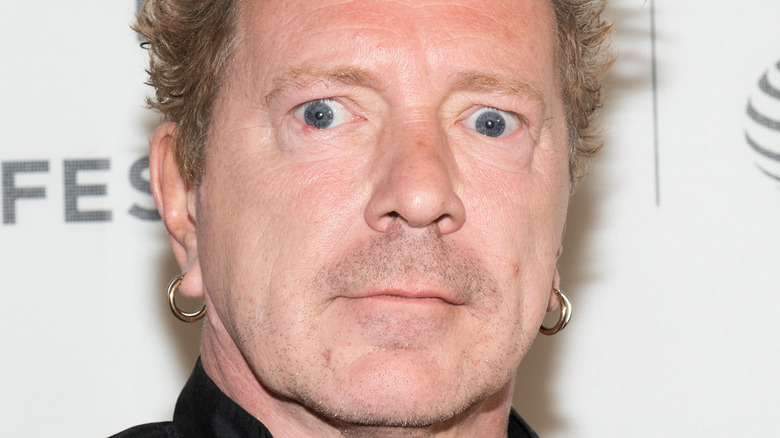 Noam Galai/Getty Images
Success in show business is often attributed to good luck, or being in the right place at the right time. It's not what you know it's who you know, as the old saying goes. Would John Lydon, for example, who performed as Johnny Rotten in the Sex Pistols, ever even joined the group with which he would become famous if he hadn't known the champion of punk rock culture Malcolm McLaren (via Britannica)?  Perhaps not, but Lydon did know McLaren, and as a result, the punk rock singer's place is now secure in rock 'n' roll lore as one of the greatest front men in history. 
In 1988, though, ten years after the Pistols broke up (per Britannica) Lydon escaped a brush with death just by chance. Lydon was performing then with his post-Sex Pistols project Public Image Ltd. (PIL), and if things had gone differently on that day in the`80s, Lydon would likely still be a musical legend, but the singer's career would have just turned out much shorter and far different than it is today.
A Pan Am flight exploded over Scotland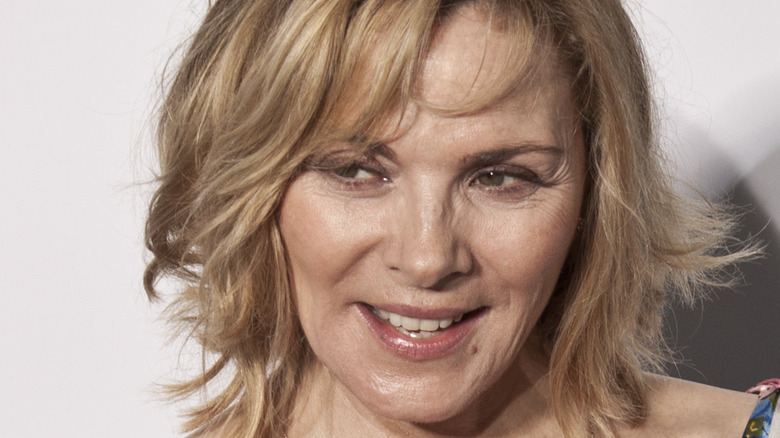 lev radin/Shutterstock
On December 21, 1988, a bomb detonated on Pan Am flight 103 over Lockerbie, Scotland on its way to New York. All 259 passengers died in the wreck and some 11 people on the ground were killed. Libyan intelligence agents were held responsible, and it was believed the bombing was in retaliation to a U.S. bombing campaign in the Libyan capital city of Tripoli two years earlier. One Libyan man, Abdelbaset Ali Mohmed al-Megrahi was ultimately sentenced to nearly three decades in prison for the attack, while the other suspect was acquitted (via Britannica).
Among the 259 passengers, who were mostly American, on the Pan Am 103 flight was a successful musician, Paul Jeffreys of the Steve Harley & Cockney Rebel and Be Bop Deluxe (via Discogs), two popular bands from the era. Jeffreys and his new wife were on their way to the U.S. for their honeymoon, as Ultimate Classic Rock explains. If not for last-minute rescheduling, several other celebrities would have died in what is known as the Lockerbie bombing. Motown greats The Four Tops were also supposed to be on the plane, and so, too, was actress Kim Cattrall from "Sex and the City" (pictured) according to the Mirror.
John Lydon and his wife missed the flight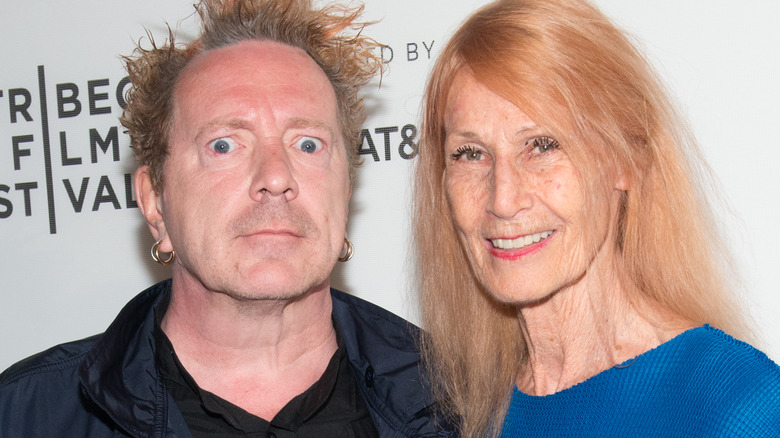 Noam Galai/Getty Images
As Sex Pistols and PIL lead singer John Lydon later explained: He was also supposed to be on Pam Am flight 103 on the day it blew up over Scotland (via the Evening Standard). If Lydon's wife, Nora Forster (pictured with Lydon above) had packed on time both Lydon and Forster would have been on the plane and likely died. Since Forster procrastinated while packing, the couple missed the flight, had a big argument about it, and had to rebook their travel plans.
And, only by that stroke of luck, the couple survived. As Lydon later told the Scottish Sunday Mirror (via The Guardian) "Nora and I should have been dead. We only missed the flight because Nora hadn't packed in time. The minute we realized what happened, we just looked at each other and almost collapsed." In 2009, Abdelbaset Ali Mohmed al-Megrahi, who was convicted and sentenced to prison for the attack, was released from Scottish prison and allowed to return to Libya on account of a terminal cancer diagnosis (per Britannica).