Disturbing Details Found In The Autopsy Of Kenneka Jenkins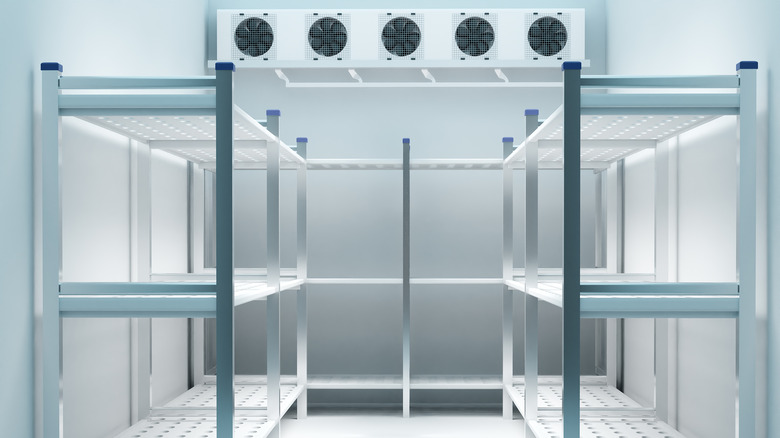 FOTOGRIN/Shutterstock
On September 8, 2017, Kenneka Jenkins mysteriously went missing under bizarre circumstances (via CBS News). According to Essence, the 19-year-old told her mother that she was going to go bowling with friends. Instead, Jenkins ended up at a party at the Crowne Plaza Chicago O'Hare Hotel & Conference Center. Yahoo! News explains that after 4 a.m. on September 9, her friends had called her mother, Teresa Martin, to let her know that they were leaving the party and that they were unable to find Jenkins. Per Soapboxie, Jenkins and her friends were on their way out of the hotel when she realized she had left some items in a room.
Her friends told her mother that they left Jenkins alone in a hallway while they went to find her belongings (via Yahoo! News). When they returned, Jenkins was gone. FOX 32 Chicago reports that Martin went to the hotel to search for her daughter to no avail. Although she asked if the hotel could check their surveillance cameras, Heavy states they refused Martin's request. They could only proceed if there was a missing persons report. Shortly after, Jenkins' older sister filed the report, and the hotel finally began to search for her, hours after she had vanished. 
On September 10, Kenneka Jenkins' lifeless body was found in a freezer inside the hotel (via Soapboxie). According to Martin, police told her that her daughter had somehow "stumbled" into the freezer on her own (per FOX 32). In October, an autopsy was released that provided her family with more questions than answers.
Her death was ruled an accident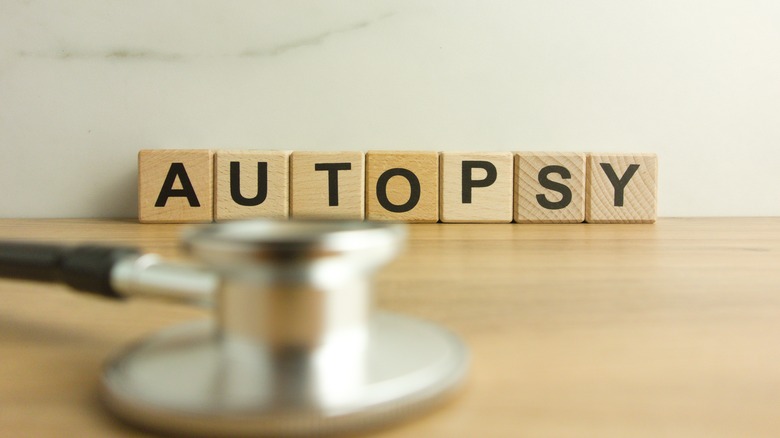 Piotr Swat/Shutterstock
According to CBS News, an autopsy determined that Kenneka Jenkins had died from hypothermia. Per The Atlanta Journal-Constitution, the temperature in the freezer where her body was discovered in could drop to 8 degrees. Additionally, the autopsy found alcohol and topiramate — a medication for epilepsy — in her system (via CBS Chicago). Her family noted that she had not been prescribed this medication. However, CBS Chicago reports that the coroner's office said the amount found in her body consisted of a "therapeutic range." There were no "date rape" drugs in her system, and Jenkins was legally drunk as her blood-alcohol concentration was 0.112. The coroner stated that her death was nothing more but an accident.
The Atlanta Journal-Constitution explains that her brain was swollen, and an abrasion was found on her right ankle. The coroner concluded (per CBS Chicago), "It is determined that the substantial factor in this death is cold exposure. The alcohol and drug found in Ms. Jenkins' system combined with cold exposure can hasten the onset of hypothermia and death." Mucosal erosions found on Jenkins' body proved that she did indeed have hypothermia (via Essence). The autopsy, however, did not reveal when she had died.
Days later, police closed the case and released photos that were taken of Jenkins' lifeless body in the freezer. Per Newsweek, the photos show Jenkins lying face down. Her family noted that the photos were incredibly suspicious. Despite this, the police released a statement that read (via The Atlanta Journal-Constitution), "Our detective reported no signs of foul play throughout the whole investigation."
Kenneka Jenkins' family believes she was murdered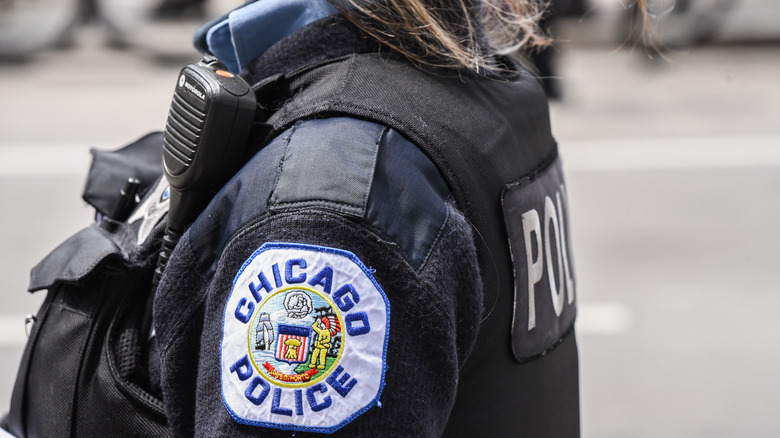 Kevin Kipper/Shutterstock
Heavy states that Teresa Martin is adamant that her daughter was murdered. Moreover, she has said that she doesn't fully believe Kenneka Jenkins' friends. Martin told the Chicago Tribune (via Essence) that their stories on what occurred the night Jenkins went missing have "changed over and over." According to Newsweek, she has also been critical of the Chicago police and their investigation into Jenkins' death. She has described it as a "cover up." Per The Atlanta Journal-Constitution, Martin has doubts that Jenkins could have opened the heavy freezer doors on her own, especially if she was intoxicated. She told FOX 32 Chicago, "If she could barely hold up herself, how could she just yank these double doors?"
The Atlanta Journal-Constitution states that Martin also blames the hotel staff for hindering the investigation. If they had searched for her when Martin asked, perhaps Jenkins could have been found sooner. Early on in the investigation, police spoke to 12 people they thought were "involved in some way" in Jenkins' death (via CBS News). Even so, they noted that there was "no evidence that indicates any other conclusion" besides that her death was accidental (per The Atlanta Journal-Constitution).
Sleuths have theorized that perhaps Jenkins was set up by her friends (per the International Business Times). Others speculate that Jenkins was sexually assaulted at the party and that somehow led to her death in the freezer (via Yahoo! News). However, Newsweek explains that her autopsy found no indications of sexual assault. In 2018, TMZ reported that Martin sued the Crowne Plaza Chicago-O'Hare Hotel for $50 million for failing to prevent Jenkins' premature death.
If you or anyone you know has been a victim of sexual assault, help is available. Visit the Rape, Abuse & Incest National Network website or contact RAINN's National Helpline at 1-800-656-HOPE (4673).