Why The Russians Want To Trade Brittney Griner For Viktor Bout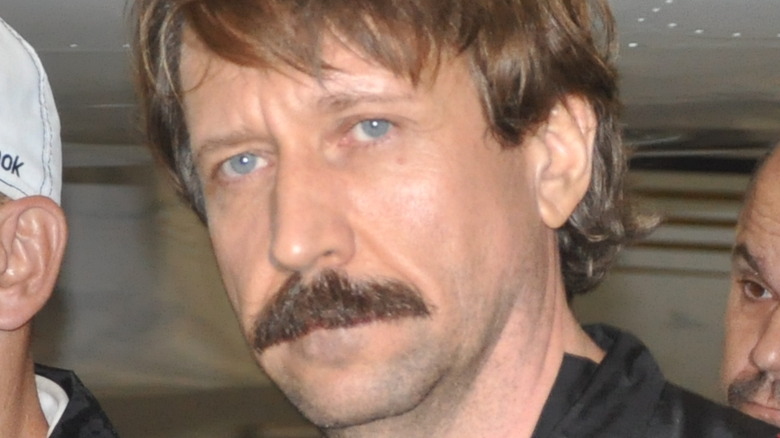 Handout/Getty Images
After months of negotiations, WNBA star Brittney Griner was released from Russian prison in a prisoner exchange for Russian arms dealer Viktor Bout, according to an Associated Press report. It is difficult to say with absolute certainty what motivated Russian officials to agree to the deal, which resulted in freeing Griner on the condition of Bout's return. Russia turned down the initial American offer to free Bout for both Griner and Paul Whelan, the latter an American citizen serving a 16-year sentence in Russia on espionage charges. 
Griner, who played basketball in Russia in the WNBA off-season, was given a nine-year prison sentence when cannabis oil and vape cartridges were found in her luggage at a Moscow airport, per Axios. Bout, known as the "Merchant of Death," was serving a 25-year prison sentence in the U.S. on arms trafficking and other charges, based on CNN reporting. Throughout Bout's trial and after his sentencing, he maintained his innocence, according to CNN. The Kremlin has called Bout nothing more than a businessman, per The Week. 
Nonetheless, with the Griner-Bout deal now complete, it's likely that Bout has crucial information that Kremlin officials — and possibly those in Russian President Vladimir Putin's inner circle — would prefer to have back on Russian soil. Speaking with The Washington Post, Lee Wolosky, former National Security Council official in the Clinton administration, said, "It's clear that [Bout] had significant ties to Russian government circles." As of this report, Whelan remains in Russian custody (via CNN).
Bout is said to be closely linked to a Putin ally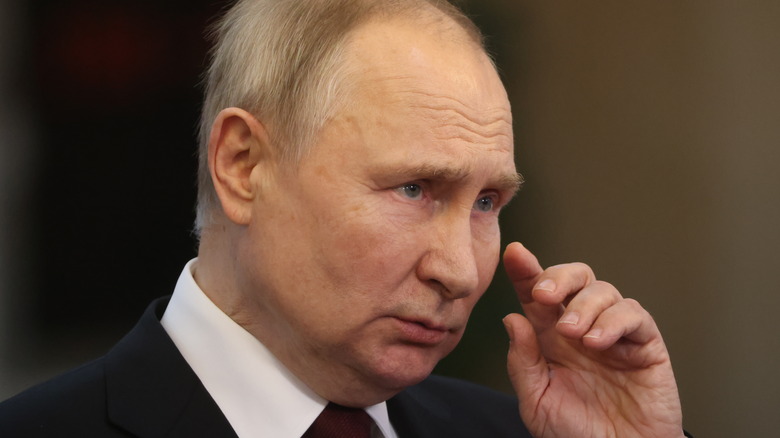 Contributor/Getty Images
As The Washington Post goes on to report, Bout is believed to have ties to Igor Sechin, a former deputy prime minister of Russia and close Putin associate, as well as the Russian military intelligence service GRU, according to The Week. Bout has denied any connection to Sechin or the GRU (via The Washington Post).
As CNN writes, Bout was arrested in 2008 in Thailand by U.S. Drug Enforcement agents in what Russian officials have characterized as entrapment (via The Week). At that time, undercover agents took Bout into custody in the midst of a sting operation involving U.S. drug enforcement agents posing as members of the Revolutionary Armed Forces of Colombia, known as FARC. According to Preet Bharara, the U.S. attorney in Manhattan at the time of Bout's 2012 sentencing, "Viktor Bout has been international arms trafficking enemy number one for many years, arming some of the most violent conflicts around the globe." Those deals reportedly dated to the 1990s, and took place in countries rife with conflict such as Liberia, Sierra Leone, and Afghanistan, among others. 
In 2004, while under investigation for arms trafficking, Bout's assets were reportedly frozen by U.S. officials (via CNN).  After his extradition to the U.S. from Thailand, Bharara also said, Bout "was finally brought to justice in an American court for agreeing to provide a staggering number of military-grade weapons to an avowed terrorist organization committed to killing Americans." Despite the evidence against him, Russian officials called Bout's conviction and sentencing "baseless and biased," according to CNN.
Bout has remained silent about his link to the Russian government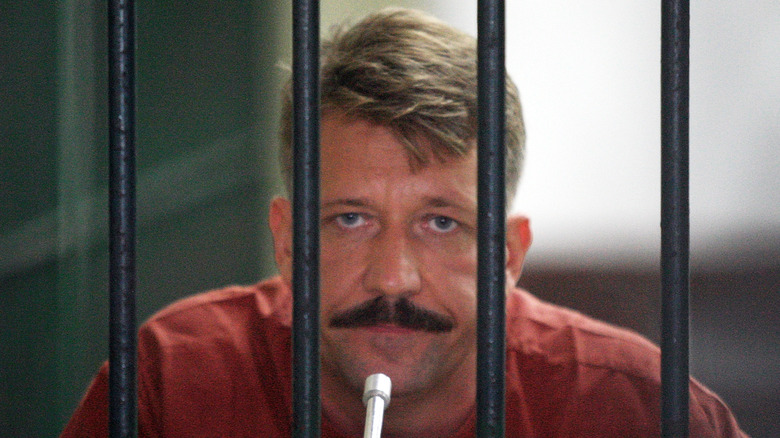 Chumsak Kanoknan/Getty Images
According to The Week, Bout has kept quiet while in American custody about any potential link he may have to the Kremlin, or to Putin's inner circle, but it's unlikely that Bout could operate the sophisticated arms trafficking ring he allegedly ran without complicity from the Russian officials. The Kremlin focus on Bout's release in the Griner negotiations could also be in return for the silence he maintained while in U.S. custody. According to The Washington Post, Bout's U.S. attorney, Steve Zissou, said that "no Americans will be exchanged unless Viktor Bout is sent home."
Experts close to the situation also add that Russia's insistence on Bout's freedom — who has been tied to a number of operations beyond just arms trafficking, including election interference and even assassination — has less to do with the merits of Bout's case and his sentencing, but what and how much Bout may know. Speaking with The Washington Post, Russian journalist Andrei Soldatov said that Bout "kept his cool in prison, never exposed anything to the Americans, as far as I can tell." Simon Saradzhyan of Harvard University's Belfer Center for Science and International Affairs added, "The Russian government is eager to retrieve him so that it stays that way."
Now that Bout is free, there's widespread concern he could return to arms dealing, per Politico. In his oval office announcement about the Griner-Bout deal, U.S. President Joe Biden said (via Associated Press), "We've not forgotten about Paul Whelan."