Leave It To Beaver's Tony Dow Revealed The Hard Truth Of Life As A Child Star
Paul Archuleta/Getty Images
Tony Dow, best known for playing Wally Cleaver on the hit sitcom "Leave it to Beaver" has died (via Deadline). Only two months earlier, Variety reported that the 77-year-old actor had been diagnosed with cancer for a second time. The Washington Post writes that Dow ultimately died from liver cancer complications. Shortly after, his managers Frank Bilotta and Renee James released a statement that read "Tony was a beautiful soul — kind, compassionate, funny and humble. It was truly a joy to just be around him. His gentle voice and unpretentious manner was immediately comforting and you could not help but love him" (via CNN).
According to Variety, Dow portrayed Wally in "Leave it to Beaver" between 1957 and 1963. Yahoo Entertainment explains that the black & white series centers on the escapades of a boy named Beaver (played by Jerry Mathers), his older brother Wally and their dutiful parents, June and Ward Cleaver (Barbara Billingsley and Hugh Beaumont). Needless to say, the show was successful; so much so that The Hollywood Reporter explains that it has never left the air.
Additionally, Dow went on to revive the role of Wally for the 1983 TV movie "Still the Beaver" and its sequel series "The New Leave It to Beaver," which ran for four seasons. In a 2022 interview with CBS News, Dow revealed that he nabbed the role when he joined his swim coach at the audition. The coach didn't get the part but Dow did. Dow explained I said: 'OK.' And there went my life!"
He struggled with depression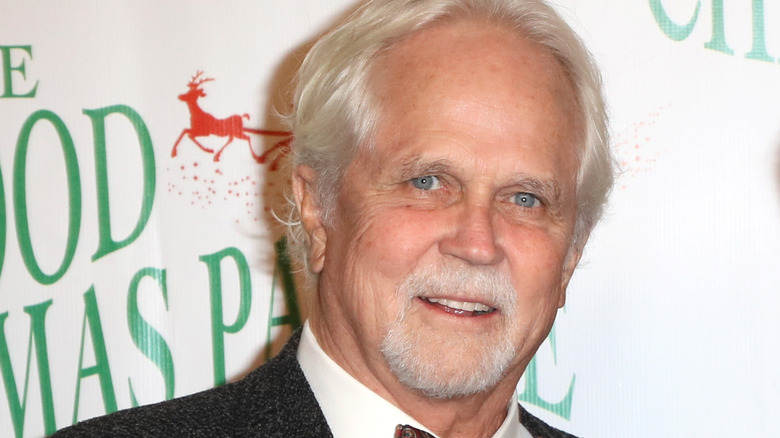 David Livingston/Getty Images
According to CBS News, Dow was only 12 when he first began to work on "Leave it to Beaver." He explained that early on, he felt he had no control over his life on set or at home. Additionally, he stated that he had no idea how popular the show would become. In an interview with CT Insider, Dow revealed that after the series ended, he was "typecast." Moreover, he admitted that he resented that he was going to be associated with the character of Wally for the rest of his life, regardless of any other work that he did.
He told CBS News, "You know, it's sad to be famous at 12 years old or something, and then you grow up and become a real person, and nothing's happening for you." In the end, this led to feelings of anger and self-doubt. Celebrity Mental Health Speakers reports that Dow developed severe depression when he was in his early 20s. An article from the Tampa Bay Times states that at one point, he considered suicide. In the early 90s, Dow began to publicly open up about his mental health (via CT Insider). Dow, per the Tampa Bay Times, spoke to a congressional committee and exclaimed that people with depression are "regular people, I mean, who could be more regular than Wally Cleaver?"
If you or anyone you know is having suicidal thoughts, please call the National Suicide Prevention Lifeline by dialing 988 or by calling 1-800-273-TALK (8255)​.
Tony Dow used his art to heal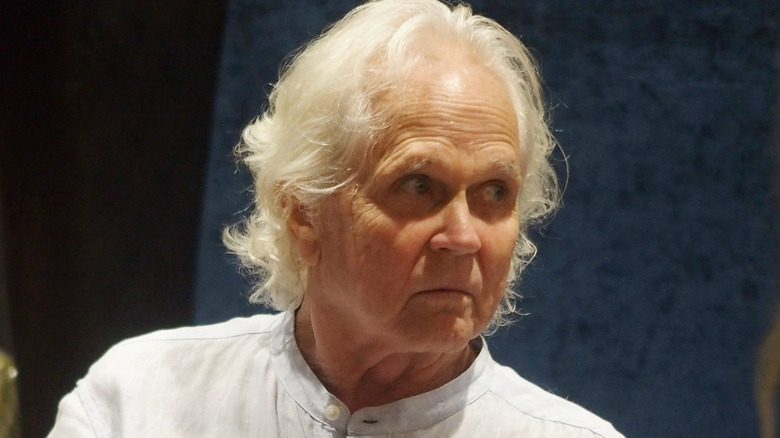 Bobby Bank/Getty Images
CBS News states that Dow used therapy and medication to control his depression. Furthermore, he found a new career as a sculptor. Dow credited art for providing him with a sense of stability. His wife, Lauren Dow, revealed that she believed that art was "the best thing for him." In early 2022, Dow noted that "And I've got it (his depression) under control pretty much. You know, I think people should take the leap of faith that they can feel better." Fox News reported that the actor was also thankful to his family for keeping him levelheaded as a kid.
He added that he went to school and had a life off-set. This allowed him to easily "transition" from child actor to adult without a Hitch. Per Celebrity Mental Health Speakers, Dow later became a mental health advocate and was a spokesperson at the national convention of the National Depressive and Manic-Depressive Association.
Additionally, Variety writes that he made a video titled "Beating the Blues" to help others with depression. In 2018, Dow told CT Insider that it was important for him as a public figure to speak up about his battle with depression. He stated "[Depression] is a tough thing to go through and I felt talking about it was good because people would listen to their old friend from television whom they trusted"
If you or someone you know needs help with mental health, please contact the Crisis Text Line by texting HOME to 741741, call the National Alliance on Mental Illness helpline at 1-800-950-NAMI (6264), or visit the National Institute of Mental Health website.