How Sam Cooke Inspired One Of Smokey Robinson's Most Well-Known Songs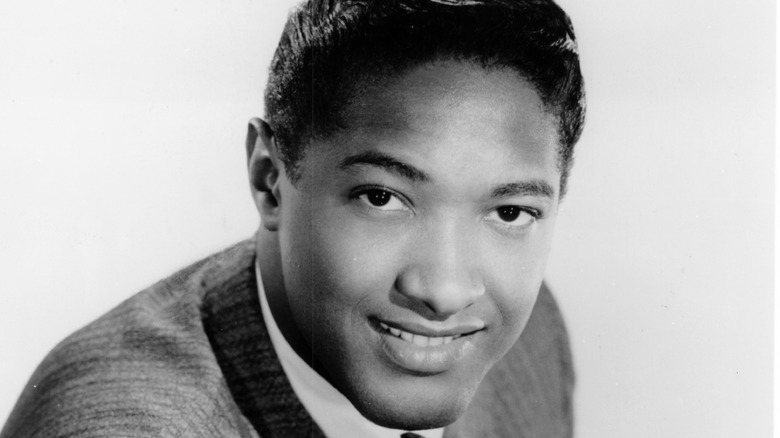 Michael Ochs Archives/Getty Images
It's likely that every American soul singer has in some way been inspired by Sam Cooke. Per Cooke's biography on All Music, he is both the inventor and the most popular and important singer within the genre; everyone who followed in his footsteps couldn't help but be influenced and shaped by his delivery, style, and substance. Furthermore, in addition to his stunning talent as a vocalist, Cooke was also a composer and a businessperson who founded his own publishing company, Kags Music, and record label, SAR, for which he produced records by other performers, including Johnnie Taylor, Bobby Womack, and Billy Preston. 
Cooke topped the charts with songs that continue to be popular standards today, including "Cupid," "You Send Me," and "Bring It On Home To Me." It was "Bring it On Home To Me," released in 1962, that would go on to inspire another soul music legend, Smokey Robinson, to write his own timeless classic. 
When Smokey heard Sam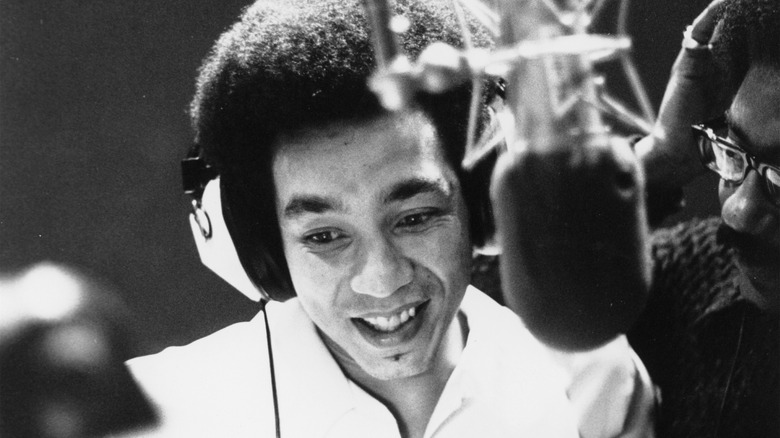 Michael Ochs Archives/Getty Images
Singer Smokey Robinson was a pioneer within the music business in his own right. Per All Music, he and his band The Miracles were one of the first artists signed to Motown Records, Berry Gordy's groundbreaking Detroit-based rhythm and blues label, in 1959. The success of their 1960 single "Shop Around" launched Motown as one of the most iconic and successful labels in American music history. Robinson went on to work as a vice president at Motown, producing and writing songs for the Miracles as well as other artists on the label. An accomplished and gifted songwriter, one of his many hits was directly inspired by Sam Cooke's "Bring It On Home To Me."
In the 2011 book "Motown: The Golden Years," writer Bill Dahl relayed Robinson's story of how one of his signature songs came to be thanks to Cooke: "I was in New York taking care of some business for Berry ... And I wanted to write something like 'Bring It On Home To Me.' I was in my hotel room with nothing to do, so that's what I did, 'You've Really Got A Hold On Me.'" In addition to having a similar sound and mood, "You've Really Got A Hold On Me" uses a double lead vocal, with Bobby Rogers singing with Robinson. On "Bring It On Home To Me," an uncredited Lou Rawls sang along with Cooke. "You've Really Got A Hold On Me" was released in December 1962 and went to No. 8 on the Billboard Top 100 and No. 1 on the R&B chart.
The massive legacy of Sam Cooke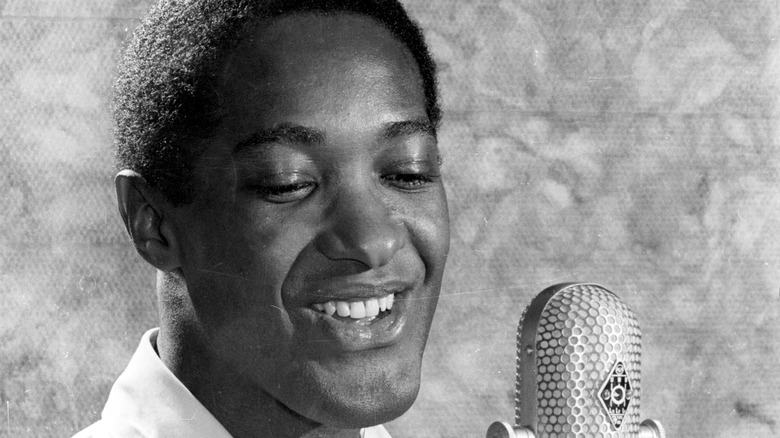 Michael Ochs Archives/Getty Images
Smokey Robinson was a fan of Sam Cooke's beyond "Bring It On Home To Me." According to a 2015 article from Jamaican newspaper The Gleaner, Robinson once said "Sam Cooke had one of the most unique and original singing styles I ever heard. He was my favorite." Other praise for Cooke recounted in the article included that of Atlantic Records executive Jerry Wexler, who said "Sam was the best singer who ever lived, no contest. When I listen to him, I still can't believe the things that he did." Singer Rod Stewart claimed Cooke was the only singer who'd influenced his own vocals, saying in a 1972 interview that "Over a period of two years, that's all I listened to." 
Per All Music, Cooke was fatally shot in December 1964 during a fight at a motel with a female guest and the hotel's night manager. The guest and manager claimed Cooke had attacked the manager, but no thorough investigation took place. Cooke was just 33 years old. His songs "Shake" and "A Change Is Gonna Come," the latter of which was written in support of the civil rights movement and was adopted as an anthem, were both posthumous hits. Otis Reading famously performed "Shake" at the Monterey Pop Festival in 1967, a performance that CBC radio celebrated as "the day Otis Redding became a legend." Redding, like Robinson and so many other soul and R&B performers, picked up where Sam Cooke had unwillingly left off and used him as a model and an inspiration.