How Olivia Newton-John Became An Unexpected Advocate For Medicinal Marijuana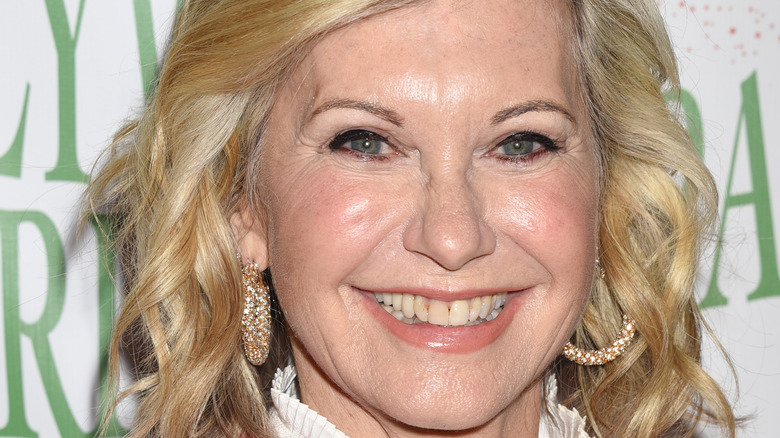 Ga Fullner/Shutterstock
Singer and actress Olivia Newton-John dealt with breast cancer for years before her death on August 8, 2022, at the age of 73. She was first diagnosed in 1992. She went into remission, but the cancer came back in 2013, and then again in 2017. According to NBC News, Newton-John went through a partial mastectomy, breast reconstruction, and chemotherapy, but despite her illness, the singer remained positive and focused on getting better and spending more time with her family. Apart from conventional medicine, she also tried alternative treatments, such as acupuncture, plant medicine, and meditation therapy.
After publicly announcing that her cancer had returned for the third time, Newton-John became an advocate for medicinal marijuana. At that time, she had stage four breast cancer and the disease had spread to her bones. As reported by Good Housekeeping, she was initially apprehensive about using marijuana, but her husband, John Easterling, persuaded her to try it in order to alleviate pain and other symptoms associated with her illness.
Olivia Newton-John's advocacy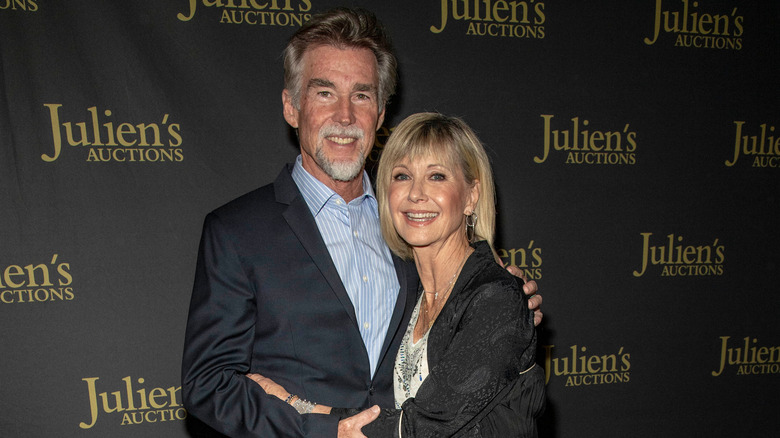 Eugene Powers/Shutterstock
John Easterling founded the herbal wellness company, Amazon Herb Company, in 1990. He has been an advocate for plant-based medicine for a long time, and he convinced his wife to try plant-based treatments as well. Easterling did extensive research about marijuana and cancer, and he cultivated different strains on their California ranch. In an interview with Cannabis Science & Technology in 2019, the actress shared how cannabis helped her. She explained that apart from lessening her pain and helping her sleep, cannabis also allowed her to slowly wean her morphine dosage until she was able to eliminate it completely. "I feel so strongly about it ... I think it should be encouraged for everyone who is in pain to reduce or eliminate opiates," she explained.
Newton-John became an advocate for medicinal marijuana after she realized how much it helped her. As noted by The Daily Mail, she called it a "kinder" type of therapy for the body as opposed to chemicals.
The Olivia Newton-John Foundation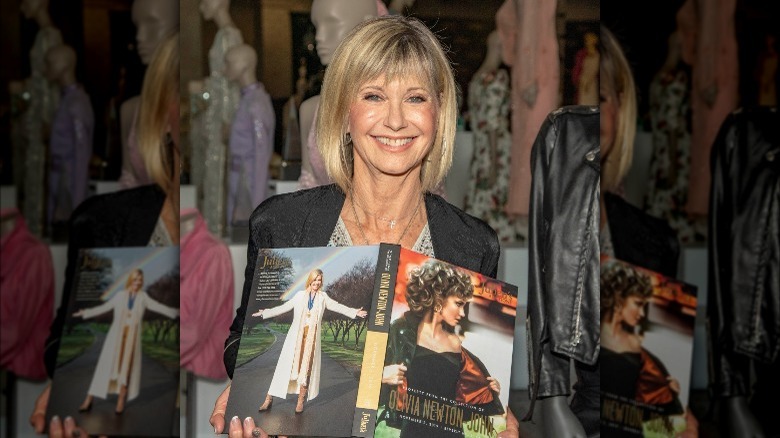 Eugene Powers/Shutterstock
In 2020, Olivia Newton-John founded the Olivia Newton-John Foundation to support research into plant-based medicines for treating cancer and alleviating symptoms. In a video for the foundation, she said that in the past few years, she had been using cannabis, supplements, and plant medicine to aid in her recovery. Apart from the foundation, she also founded a public hospital in Australia, the Olivia Newton-John Cancer & Research Center, to help discover alternative cancer therapies (via Leafly).
In 2019, Newton-John hosted an auction where she sold memorabilia from her long career. Some of the items included in the listing were a few of her outfits from the movie "Grease," gowns she wore to special events, personal effects, and accessories, as noted by The Irish News. Newton-John said at that time that it was easy for her to sell her possessions, as she had already enjoyed them, and she was doing it for a good cause. Part of the proceeds from the auction was donated to her public hospital in Australia.