The Truth About Olivia Newton-John's Lawsuit Over Her Grease Soundtrack Royalties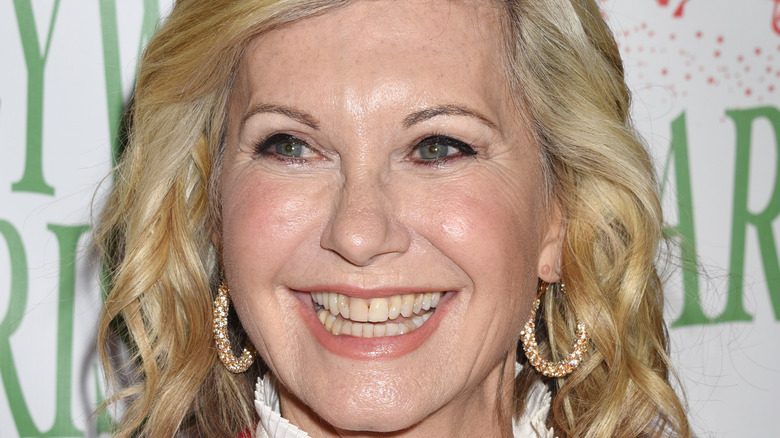 Ga Fullner/Shutterstock
Singer and actress Olivia Newton-John died August 8 at the age of 73. She was first diagnosed with breast cancer in the 1990s, for which she was treated with a combination of radiation therapy, chemotherapy, breast reduction, and holistic solutions like meditation and medical marijuana. In 2018 she announced that the cancer had metasticized in her lower back the year before. In a statement (via CNN), her husband, John Easterling, said, "Dame Olivia Newton-John passed away peacefully at her ranch in Southern California this morning, surrounded by family and friends," continuing, "Olivia has been a symbol of triumphs and hope for over 30 years sharing her journey with breast cancer." 
Newton-John leaves behind a masterful musical legacy that resonated all the way to her death, particularly her career-defining role as Sandy in the 1978 smash hit movie "Grease." Newton-John also received four Grammys out of 12 nominations (via Grammy) across 27 studio albums and 20 million records sold (via BestSellingAlbums). Despite her crossover success into film and television, going back to the mid-1960s (via Biography), Newton-John remained a musician at heart, whose work moved people for generations.
Unfortunately, success and money being what they are, Newton-John was also briefly embroiled in a lawsuit against record titan Universal Music Group. As USA Today describes, Newton-John accused Universal Music Group — which yes, has roots in the same company that birthed Universal Pictures — of withholding from her more than $1 million in royalties for her performances on the soundtrack for "Grease." She brought the suit in 2006, and came to a settlement the following year. 
An alleged breach of contract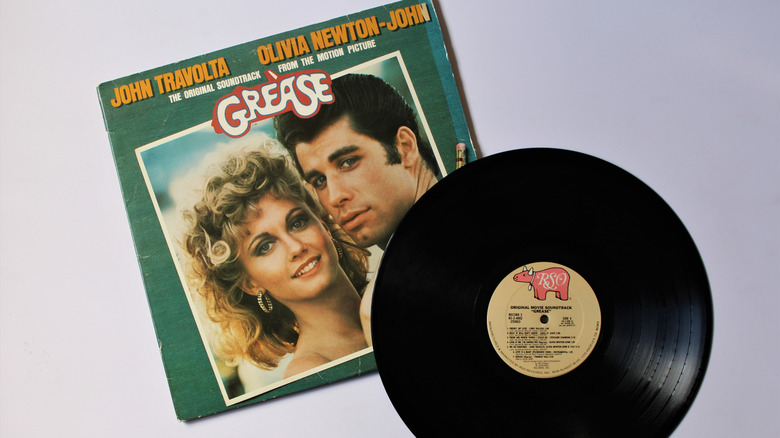 Blueee77/Shutterstock
We don't have much to go on when discussing details of Olivia Newton-John's lawsuit against Universal Music Group, as final details weren't disclosed to the public. We do know, in general, that it was over royalties and "a range of other contractual payments," as USA Today quotes Newton-John's attorney, John Mason. The lawsuit was filed in December, 2006 through the Los Angeles County Superior Court following an audit of the music company's financial records that revealed a discrepancy of more than $1 million between what Newton-John was owed, and what she'd actually been paid. 
Even though we say that the lawsuit was brought up by Olivia Newton-John herself, the alleged breach of contract was actually made against ON-J Productions ("ON-J" standing for "Olivia Newton-John"), a branch of Newton-John's personal record label, ONJ. As Discogs illustrates, ONJ almost exclusively served to distribute music of Newton-John's that didn't fall under directly under her various other labels, such as Columbia, Interfusion, and EMI (also via Discogs). We're talking Christmas albums, live albums, and other assorted miscellanea. How ONJ and ON-J Productions interacted with Universal Music Group, or received payments for Newton-John, is unclear. 
At the time the lawsuit was launched, Universal Music Group rather offhandedly dismissed the whole thing, declaring (per USA Today), "The lawsuit is without merit and, at the appropriate time, we expect that the court will dismiss it." However, as Universal would discover a mere year later, this particular tactic was a bit tactless, and itself without merit.
Newton-John comes out on top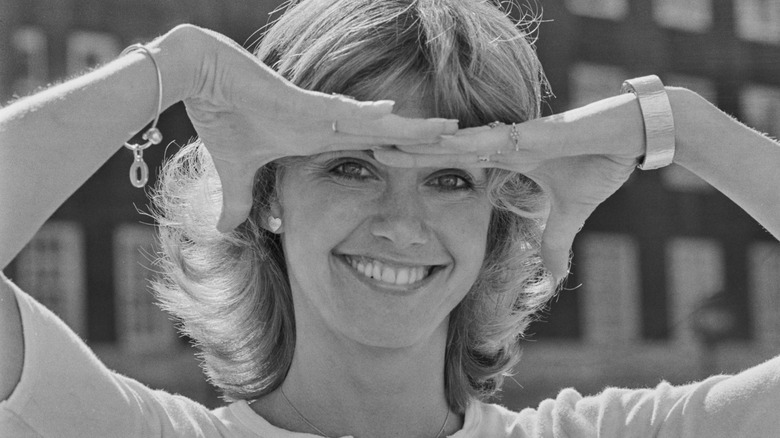 Evening Standard/Getty Images
In 2007, Newton-John came to a resolution with Universal Music Group. While the terms and details remained unknown, by November 20, 2007, a "conditional settlement" had been reached. As The San Diego Tribune continues, the final version of the settlement was dependent on "the satisfactory completion of specified terms." This settlement would have resulted in the eventual dismissal of the original lawsuit the following year, and by all accounts, this is exactly what happened. Universal Music Group wasn't exactly vocal about specifics at the time, and stayed tight-lipped about the whole thing.
"Grease" detonated the box office when it was originally released in 1978, earning over $400 million on a $6 million budget, as Celeb Answers cites. In 2022 terms (via the US Inflation Calculator), that's an unbelievable $1.8 billion, which puts it up in the ranks of modern superhero films, for example. "Grease" catapulted not only Olivia Newton-John's career into the stratosphere, but John Travolta's, as well. It stands to reason that everyone involved wanted their fair share of the film's success, especially the film's on-screen faces, as much as the powers that be might have been keen to hold on to their earnings.
Newton-John's settlement with Universal Music Group — whatever the total was — helped raised her net worth to its final $60 million (via Celebrity Net Worth). For an icon such as Newton-John, this is a small price, indeed.