How Olivia Newton-John's Fear Became Her Most Iconic Music Video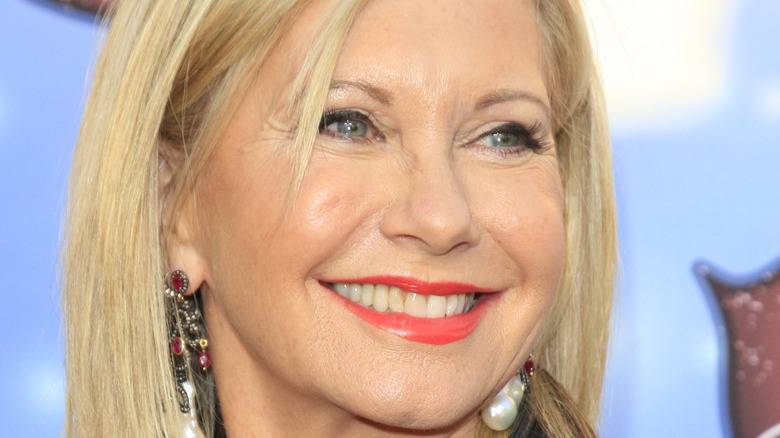 Kathy Hutchins/Shutterstock
On August 8, British-Australian actress and singer Olivia Newton-John died at her ranch in southern California. She was 73. As NBC News reports, the singer first received a breast cancer diagnosis in the 1990s, taking treatment after treatment, and being an inspiration to many also diagnosed with forms of the disease. Newton-John's own cancer foundation, the Olivia Newton-John Foundation Fund, was a symbol of not just her own struggles, but those of many others as well. 
As a celebrity icon, Newton-John was one of the most beloved for many people. The actress was notable for her role in the hit movie "Grease," along with her smash hit pop song "Physical." As reported by CNN, Newton-John found enormous success and fame both on-screen and off-screen, especially as an accomplished chart-topping recording artist. She had racked up four Grammy wins in her lifetime, along with a stupendous figure of 100 million albums sold. But in terms of her most popular song, "Physical," there's something about its music video that many people might not know about: It came from Newton-John being terrified of getting censored or banned . 
Who was Olivia Newton-John?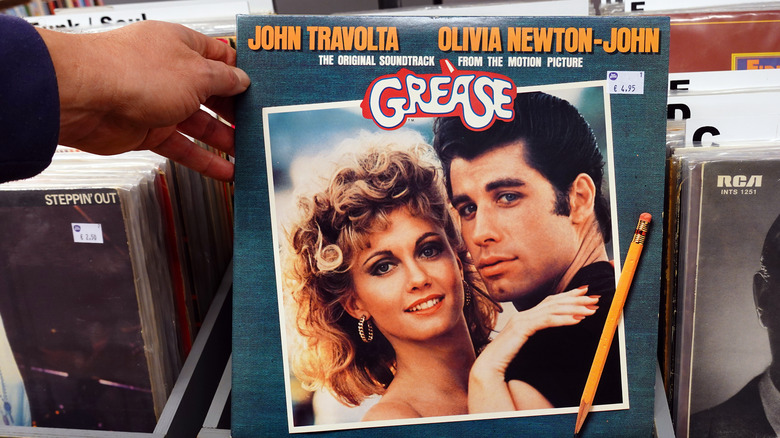 defotoberg/Shutterstock
Born in Cambridge, England on September 26, 1948, Newton-John would lead one of the most illustrious pop singer careers ever. She had briefly attended school but dropped out in her mid-teens. According to IMDb, she took up residency in Los Angeles in order to better chase her passion of becoming a singer. She had eventually recorded popular songs such as "Have You Never Been Mellow," "If Not for You," "Let Me Be There," "Hopelessly Devoted to You," and more. However, "Physical" was and still remains Newton-John's biggest hit. Selling over two million copies, it dominated the Billboard charts for 10 weeks in 1981.
In 1978, Newton-John played in what arguably would be her most famous acting role of all time: Sandy in the musical "Grease." The movie, which also starred John Travolta, became one of the most beloved and successful movie musicals of all time (via Vanity Fair). Though it was not initially well-received by critics, it eventually became a fan favorite among the audience, and dominated the box office.
The music video for Newton-John's Physical was an attempt to avoid censorship
It's hard to overstate how important Newton-John's biggest track, "Physical," was to the music video revolution. Music videos are often taken for granted by people, but there was a time when they actually weren't as ubiquitous as they are now. As Classic Pop Magazine says, there had been productions resembling music videos for years, but the real revolution started with MTV in the '80s. A multitude of pop stars like Michael Jackson, Olivia Newton-John, and others embraced the medium. Newton-John's "Physical" from 1981 was one of the early music videos belong to MTV's revolution, helping to put the channel and the performances on the map. 
Originally, however, Newton-John's idea for the music video being about exercise came from her fear of the song being too raunchy. As she told Entertainment Weekly, this fear struck her immediately after recording, as many of the lyrics were highly suggestive. So, she had the idea of making an exercise music video to go along with it, hoping to deflect away from the saucy nature of the track. Unfortunately, that did not work so well in her case, as the song ended up being banned on multiple radio stations anyway (via Entertainment Tonight). She eventually got the last laugh, however, as the song still remains a beloved classic to this day.
"I'm finding that very often the things you are most afraid of or tentative about doing are the things you need to do," she told Entertainment Tonight last year. "So I'm very thrilled that I didn't pull it off the charts."