The Average Age Of Retirement For Professional Tennis Players Might Surprise You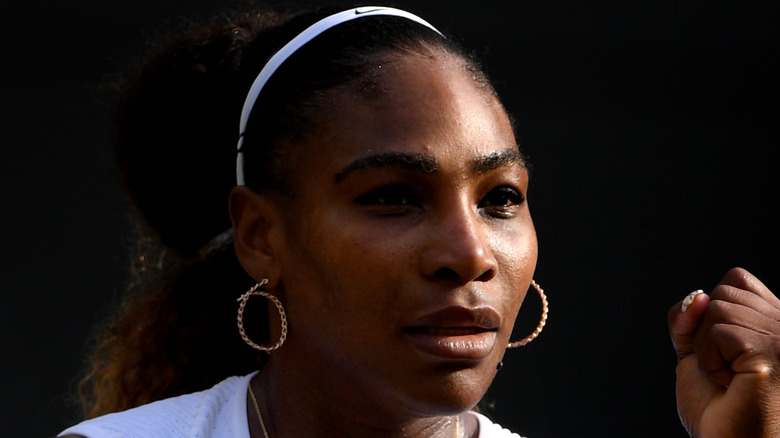 Laurence Griffiths/Getty Images
Tennis legend Serena Williams has announced her plans to retire from her beloved sport (via CNN). In a post on Instagram, she stated "That time is always hard when you love something so much. My goodness do I enjoy tennis. But now, the countdown has begun. I have to focus on being a mom, my spiritual goals, and finally discovering a different, but just exciting Serena. I'm gonna relish these next few weeks." In an interview with Vogue, Williams goes on to say that she views her retirement more as a "transition" and an "evolution." She cites wanting to expand her family as one of the reasons behind this decision.
ESPN reports that this announcement comes as Williams won her first match in 14 months at the Canadian Open. According to Britannica, the tennis star has won 23 Grand Slam singles titles and several Olympic gold medals. Nevertheless, Biography states that there has been speculation about Williams' possible retirement. In 2011, a blood clot in her lungs sidelined her for months, resulting in retirement rumors. The same thing occurred in 2017 when Williams gave birth to her daughter and suffered a pulmonary embolism (via Yahoo! Sports). Now 40 (per CNN), AS USA notes that Williams is not considered to be an older retiree.
Players are now competing into their 30s and 40s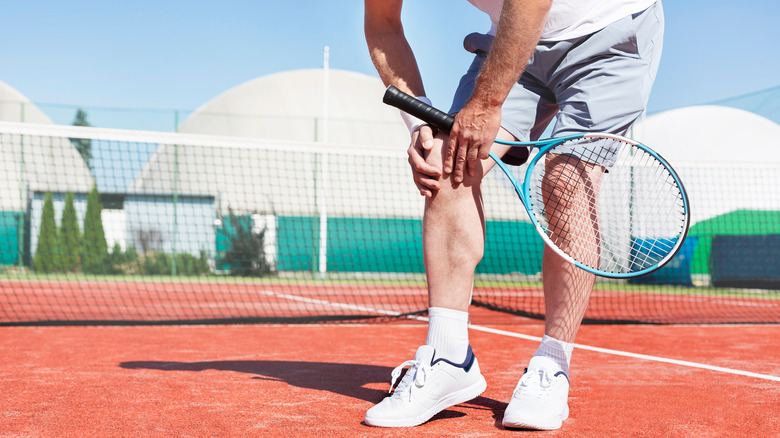 sirtravelalot/Shutterstock
According to AS USA, the average age of retirement for professional tennis players used to be 27. Nevertheless, players are competing well into their 30s and even their early 40s. Australia's ABC explains that this is a relatively new trend. The publication cites tennis players Pat Rafter and Boris Becker as prime examples; their careers were over by the time they were 30. In 2012, ESPN reported that 30 was no longer seen as the age a tennis player must retire. One player, Jim Courier, said that this was due to the game becoming "more demanding. He explained, "As a result, it's harder for younger players to come through."
ESPN writes that players are waiting longer to retire for financial reasons. That being said, AS USA notes that there are several reasons why a tennis player might retire at any given age. In Williams' case, it was personal (via Vogue). Physical injuries are also a leading cause. Pat Cash, an Australian tennis player, stated "When you're 14, 15, 16 and you're pounding a hard court, that takes years off your joints (per ABC). Physical injuries, however, are less common now due to technological advances in shoes, tennis court surfaces, medicine, and more.
Several players have retired before the age of 30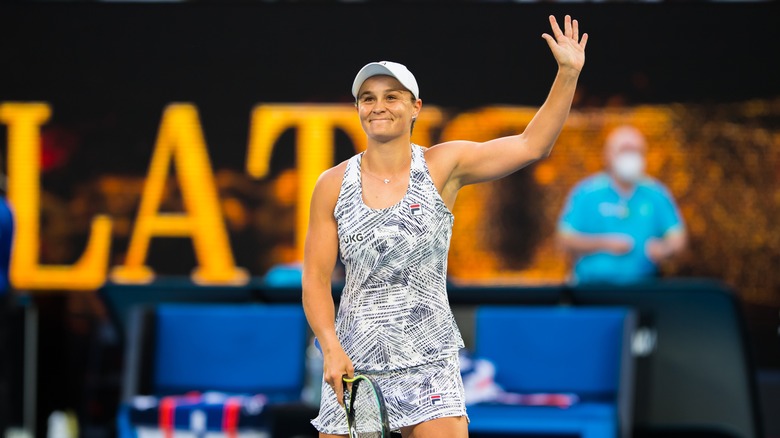 Alex Bogatyrev/Shutterstock
Despite the growing age of retirement, AS USA notes that some tennis players are retiring much earlier than before. One example is Ash Barty (pictured above). According to Sports Illustrated, Barty is a three-time Grand Slam winner that has also won Wimbledon and the Australian Open. However, in March 2022, at the age of 25, and at the peak of her career, Barty announced her plans to retire. She explained, "I said it to my team multiple times: I don't have it in me, I don't have the physical drive, the emotional want, and kind of everything it takes to challenge yourself at the very top of the level anymore" (via Yahoo! News).
Per ESPN, Her coach Craig Tyzzer was not surprised by her decision. He said "I think it's the right time. She won the Aussie Open for everyone, not just for her, I think that was for everyone else. I don't think there's anything left in the tank for her." Reuters reports that Barty is not the only tennis player that has retired in their 20s. The publication states that Tracy Austen retired in 1994 at the age of 21 after a car accident injured her leg. Additionally, Kim Clijsters retired at the age of 23 in 2007. She made a comeback two years later and again in 2020 when she was 36.