The Breakfast At Tiffany's Scene Audrey Hepburn Fought To Have Changed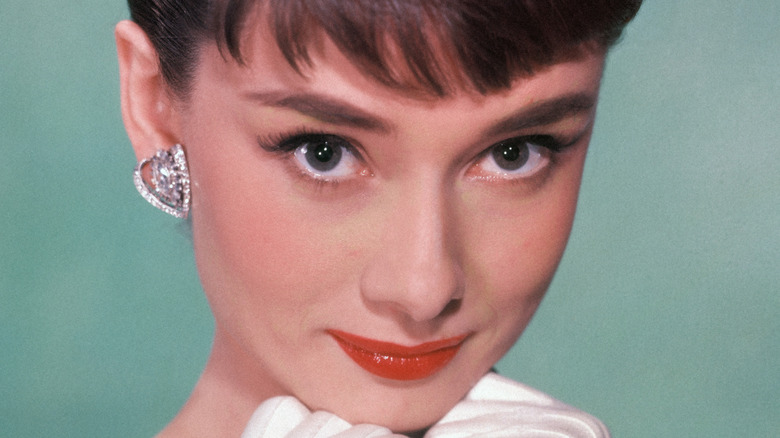 Hulton Archive/Getty Images
Audrey Hepburn was one of the most beloved actresses of all time. As Britannica says, the actress was born on May 4, 1929, in Brussels Belgium, and got into acting at an early age. Some of her earliest works include "Roman Holiday," "Ondine," "Sabrina," and more.  It wouldn't be until 1961 that Audrey landed what might be her most famous role of all: Holly Golightly in "Breakfast at Tiffany's." Based on the novella by Truman Capote, "Breakfast at Tiffany's" is one of the most beloved romantic comedy movies ever made. 
The film, which is centered around the protagonist Golightly getting romantically involved with a man in his apartment, established Hepburn as a cultural tour de force, both for acting and fashion. As The Guardian says, Hepburn's signature look, in a little black dress, with her cigarette holder, is now strongly associated with the film. As sensibilities shift, it's not unusual for a comedy to not age well, and "Tiffany's" is no exception — Mickey Rooney's casting as a Japanese character, for instance. Even during production, however, there was a scene in the film that Hepburn desperately wanted to change. 
The history behind Audrey Hepburn and Breakfast at Tiffany's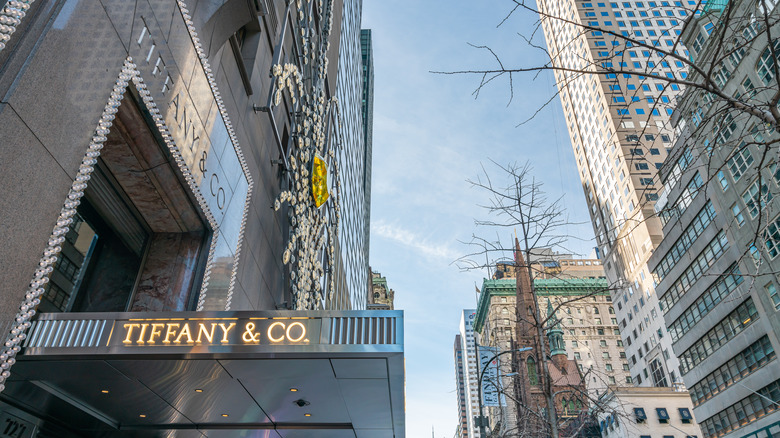 Paula Montenegro Stock/Shutterstock
Hepburn and the film "Breakfast at Tiffany's" went together like peanut butter and jelly. But some people may not know that she initially wasn't the preferred choice for casting. As The Guardian reports, Marilyn Monroe was the original choice for the role of Holly Golightly. Capote, the author of the novella, had Monroe in mind when selling the rights to his story. What might seem unthinkable now might have made more sense back then, as Monroe was a major star and one whom Capote himself knew. As it turned out, Monroe died just a year after the movie's release.
The cultural impact of "Breakfast at Tiffany's" was wide-ranging. As Harper's Bazaar explains, the protagonist Golightly was something of an anomaly among female characters at the time. She was in control of her sexuality and took pride in her status as a single woman, something which scared patriarchy at the time. For many women, Golightly was a role model to look up to. 
Why Audrey Hepburn didn't want to eat a Danish pastry on set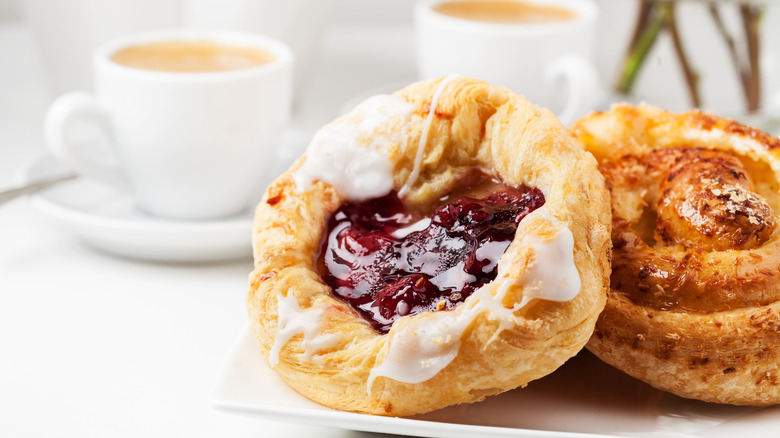 Natalia Van Doninck/Shutterstock
Given how much of a fearless go-getter and suave cultural icon Hepburn became, it's hard to imagine her being afraid of anything. However, Hepburn was once mortified on set over one common food item: a Danish pastry. The production of "Breakfast at Tiffany's" was announced on January 12, 1959 and was set to be directed by Blake Edwards and produced by Martin Jurow and Richard Shepherd (via AFI Catalog). Hepburn was initially not too keen on being cast in the film, as her character would go against who she was. As she said in an interview for The New York Times on June 16, 1961, "This part called for an extroverted character. I am not an extrovert."
Eventually, she decided to take the role and bring the novella character to life. But, as Ian Woodward says in their book "Audrey Hepburn: Fair Lady of the Screen," the opening credits scene called for Hepburn to take a bite from a Danish pastry, much to her dismay. Country & Town House reports that Hepburn "hated" Danish pastries. Hepburn apparently asked director Blake Edwards if she might be seen licking an ice cream cone instead. The director said no, and so she had to take a bite out of the pastry for showbiz. Sometimes artists have to suffer for their art.