Celine Dion's Short Partnership With Phil Spector Ended After One Extreme Recording Session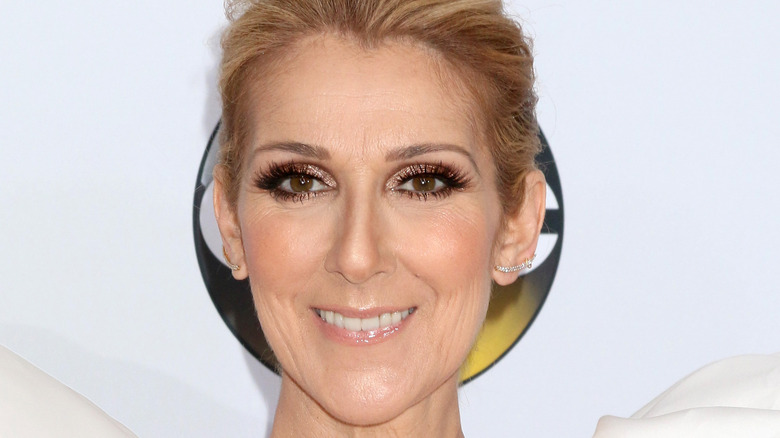 Kathy Hutchins/Shutterstock
Phil Spector was a songwriter and record producer who worked on songs for legendary artists including Ike and Tina Turner, The Beatles, and The Ronettes, among others. He was known for his unique producing style and innovative recording techniques in the 1960s, as well as his eccentric behavior. Perhaps some remember him for being convicted in 2009 of the 2003 murder of actress Lana Clarkson (via BBC). In the 1980s, Spector took a hiatus from his career, and in 1995, he was supposed to make his comeback with Canadian singer Celine Dion, who was at the peak of her career.
Dion released several French albums throughout the 1980s, and she penetrated the U.S. market in 1990 with her first English album titled "Unison." According to Vanity Fair, Spector was looking for an artist to work with when he saw Dion performing a cover of Ike and Tina Turner's 1966 hit "River Deep, Mountain High" on the "Late Show with David Letterman." Spector was slated to be one of the producers on Dion's next album, "Falling Into You," and the recording happened, but Spector was eventually let go before the album was completed.
The recording sessions didn't go well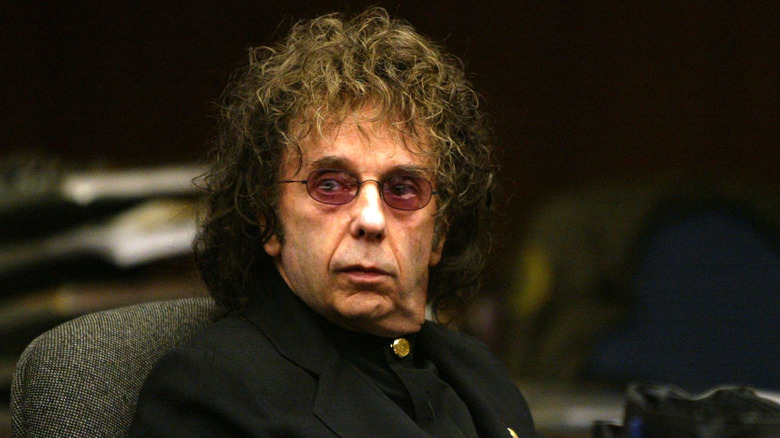 Pool/Getty Images
The recording for Celine Dion's "Falling Into You" began in 1995 in Los Angeles. However, as reported by the Montreal Gazette, the recording sessions with Phil Spector didn't go as well as planned. Spector reportedly had Dion sing the same song repeatedly throughout the day until the early morning hours the next day, which had the executives from Sony — Dion's record label — furious at the producer. They believed that Spector was doing more harm than good by risking damaging Dion's vocal cords with the nonstop singing of the same song.
René Angélil, Dion's husband and manager, was reportedly not happy with Spector's behavior and decided to remove him from the project. One of the producers of the album, David Foster, also shared his opinion about Spector and said that he acted as if he was the only producer working on the album and treated it as his comeback project when in fact, there were other producers working on the album as well. "That's a little pompous," Foster said, per the New York Daily News. Jim Steinman, another producer, described the recording sessions with Spector as a "nightmarish experience." "They just had problems. I'll leave it at that. They ended up with nothing they could use," Steinman stated (via Jim Steinman). Dion said the recording with Spector involved a 60-piece orchestra and hundreds of people.
Phil Spector's statement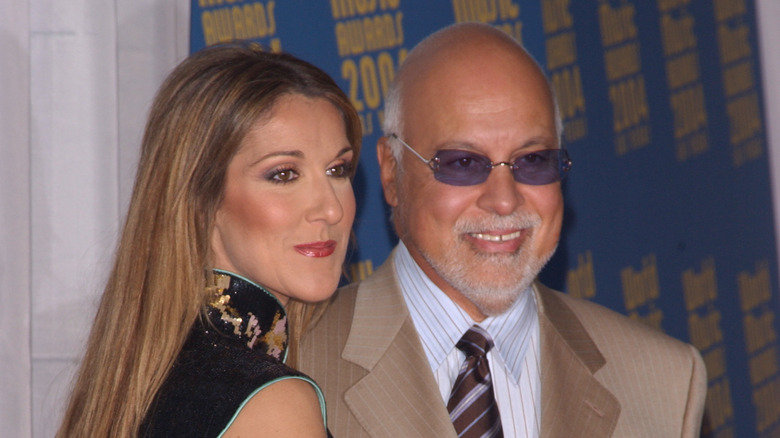 Featureflash Photo Agency/Shutterstock
Celine Dion's "Falling Into You" was released on March 11, 1996, and Phil Spector's name was nowhere on the album. When asked about the supposed collaboration, Dion stated that Spector wanted two years to work on the record, but she needed to get an album released in a shorter time span, as reported by Vanity Fair. In addition, René Angélil stated that Dion had a scheduled European tour, which interfered with the recording sessions.
Entertainment Weekly reached out to Spector regarding the collaboration with Dion, and in response, he sent a scathing, three-page fax wherein he aired his grievances about the project. In it, he said he was the one who backed out of the project after realizing that the singer's team wanted to release songs despite the recordings being "repugnant." He offered praise for Dion's talent, but described the recordings as "Whitney Houston- and Mariah Carey-rejected, soundalike songs." Furthermore, he didn't want to work with the other producers, whom he called "amateurs, students, and bad clones of yours truly." Spector also had a message for Dion's management: "You don't tell Shakespeare what plays to write, or how to write them. You don't tell Mozart what operas to write, or how to write them. And you certainly don't tell Phil Spector what songs to write, or how to write them; or what records to produce, or how to produce them."
"Falling Into You" sold 32 million copies worldwide and Dion won two awards — Best Pop Album and Album of the Year — at the 39th Grammy Awards in 1997 (via Grammy).