What Happened To Serial Killer Peter Tobin's Son, Daniel Wilson?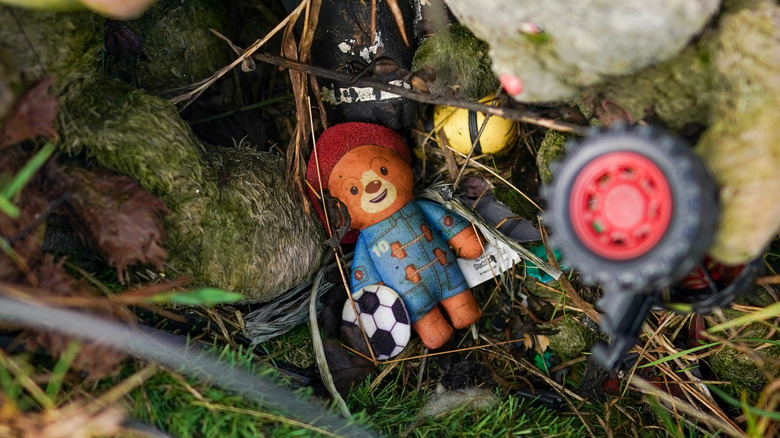 Ian Forsyth/Getty Images
One of Britain's most hated serial killers, Peter Tobin, died in October 2022 (via the BBC), leaving a trail of suffering behind him. Tobin was originally arrested and jailed for raping a killing Angelika Kluk in 2006, having hidden her body under the floor of a Glasgow church he frequented, according to The Guardian.
However, it transpired that Kluk was just one victim of several, and Tobin's sentence was later extended when it was uncovered he was also responsible for at least two more murders from the 1990s: Vicky Hamilton and Dinah McNicol. Throughout his life, Tobin changed his name and moved around frequently, raising suspicions he is linked to a host of other cold case murders from across the U.K. (via The Herald).
Tobin's case has received considerable attention due to his violent home life as much as for the murders themselves. Tobin, who was married three times, abused and tortured each of his spouses (via The Guardian). His third wife, Cathy Wilson, was just 16 when the pair married — he was 40 (per the Scottish Sun) — and was lucky enough to scrape together enough money to escape to England when her son Daniel was still small.
Abuse at Home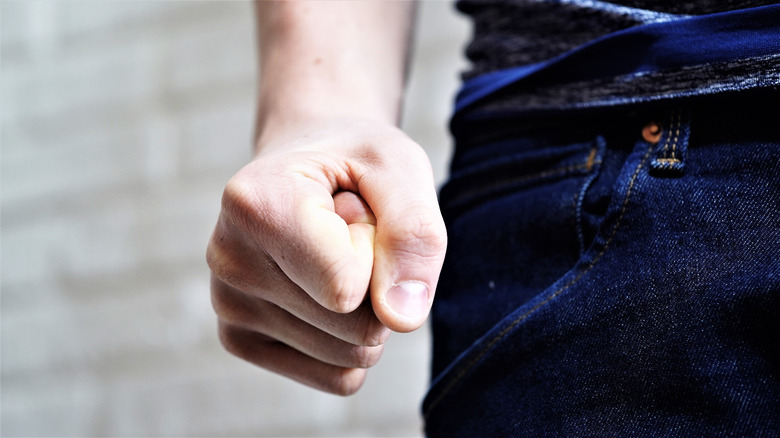 Kamil Zajaczkowski/Shutterstock
While Daniel was an infant, his mother suffered a great deal of horrific abuse. Cathy Wilson recounts that Tobin treated her like a "slave," choked her, and threw food at her (via The Sun). Wilson has also stated that he regularly invited sex workers to the house so that he could abuse them in front of her (via the Daily Mail).
When Wilson finally got up the courage to try to leave, Tobin said he would kill Daniel (via Oxygen). Fortunately, she was able to escape far away from her husband, although later she allowed Tobin visitation rights, unaware he was a serial killer (via The Guardian).
During one of these visits, at the age of 5, Daniel witnessed Tobin raping and abusing two young girls (via The Free Library). Unable to understand what was happening, Daniel claims he does not remember the incident although he was questioned at the time. More recently, in 2008, Daniel came forward to ask his father to confess to the other crimes he has committed.
Broken families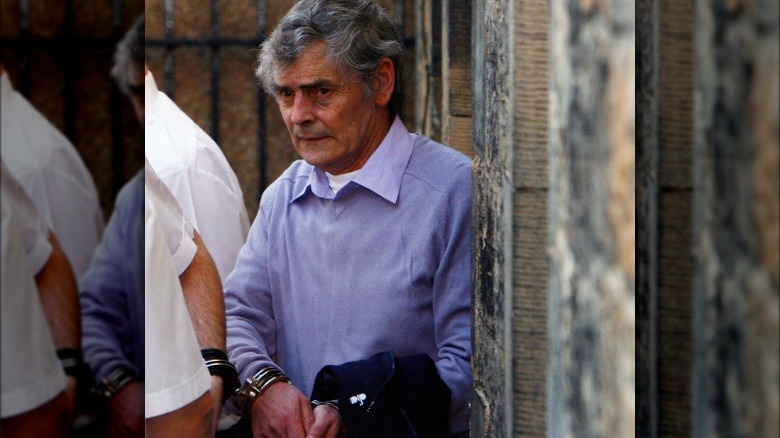 Jeff J Mitchell/Getty Images
Daniel later went on to resume a normal life, studying Business at University in his early 20s, per The Free Library. Although Daniel's early life was dark, he has previously commented that it is his mother who struggled to cope, not him. Upon hearing of Tobin's death, Cathy Wilson stated that she was deeply relieved, saying that "Hearing of that monster's death has finally set me free" The Scottish Sun reported.
Unfortunately, Cathy and Daniel aren't the only people left with deep psychological scars from Tobin's abuse. Tobin's first and second wives have also reported similar degrading and violent treatment, according to The Guardian.
Worse still, according to one report, Tobin once told his psychiatrist he had killed 48 people in total. Despite Daniel's pleading, he gave up few clues as to who his other victims were before he died. Police have stated they are hopeful they could one day link more cold cases to Tobin — but it may prove to be difficult. Tobin used at least 40 fake names during his lifetime and attacked those least able to help themselves (via The Herald).