The One Single Session That Changed Jimmy Page's Musical Career Forever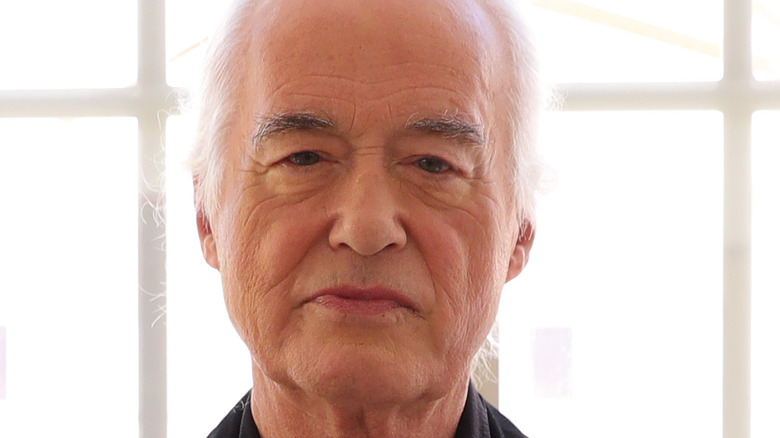 Vittorio Zunino Celotto/Getty Images
Jimmy Page is well-known to rock guitarists and classic rock fans the world over, primarily for his six-string work with the legendary band, Led Zeppelin. With the group, he made many hits, including "Whole Lotta Love," "Immigrant Song," "All My Love," and of course the immortal "Stairway to Heaven." Led Zeppelin broke up following the death of their drummer John Bonham in 1980, leaving the members to go off and work on their own solo projects. Page went on to be part of various successful music endeavors such as the Firm, the Honeydrippers, and Coverdale–Page, among others.
However, before Page established himself as one of rock 'n' roll's premier musicians, he was a talented session musician. Per Far Out Magazine, had started his budding music career playing for Neil Christian and the Crusaders when he was only a teenager. However, an illness cut short his time with the band, and so he took a bit of a step back from music (though he still played at local open mic shows) to attend Sutton Art College where he studied painting. But the clarion call from music was too strong, and so after being tapped to play guitar on Jet Harris and Tony Meehan's tune, "Diamonds," he became quite in demand when the song became a No. 1 hit in the U.K. He left painting behind.
The fateful session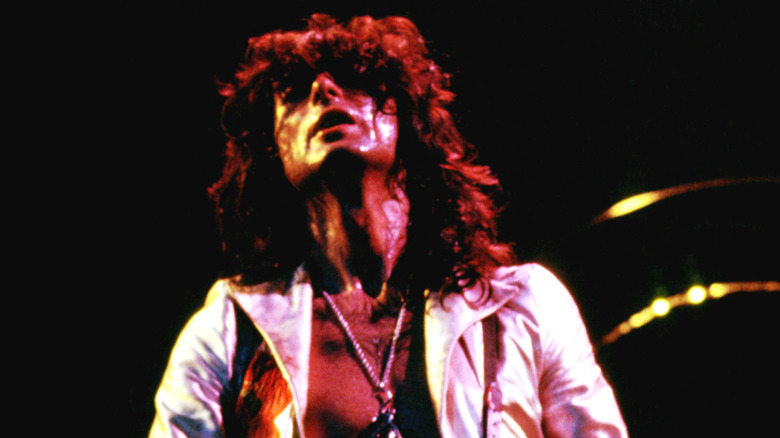 Bruce Alan Bennett/Shutterstock
According to Far Out Magazine, Jimmy Page's career as a session musician took off, and it wasn't long before he started playing on songs by The Kinks, The Who, and Petula Clark. However, after several years of recording for other artists, Page was starting to grow tired of not having enough creative freedom in his guitar playing. His frustrations culminated in a certain session that made him fully decide to quit being a session player and focus on creating his own music.
He recounts in the documentary "It Might Get Loud" (per Far Out Magazine) that "the crunch came this one day I went into this session ... I started to get very uncomfortable. There was no run-through: they counted you in, and off you went. It literally was Muzak. I'm not creating anything. I'm interpreting whatever it is that's written down now, and I'm even doing Muzak sessions." 
Page never stated which specific session this was, as he had done so many that it's hard for him to pinpoint exactly. But it had a momentous effect on him, nonetheless. Considering how gifted and innovative Page is as a musician, it's no wonder being forced to play cheesy department store music broke him. Luckily, Page would soon have an opportunity to play music in a more fulfilling setting.
Jimmy Page's road to Led Zeppelin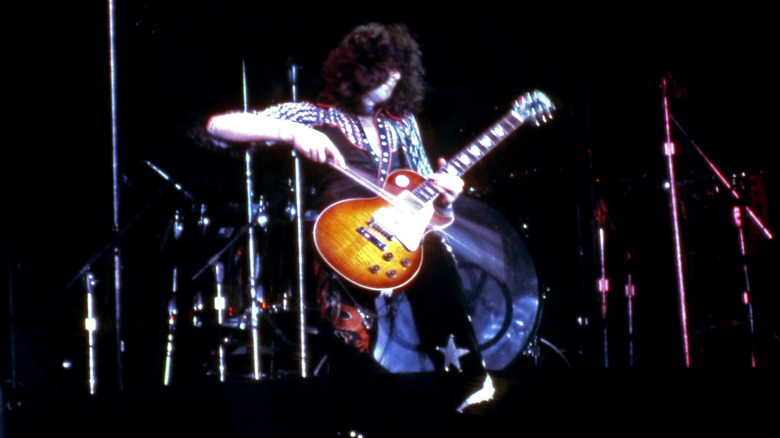 Bruce Alan Bennett/Shutterstock
Far Out Magazine states that, not long after that fateful session, Jimmy Page took up an offer to play guitar for The Yardbirds, a band that he'd previously turned down when its first guitarist, Eric Clapton, had left the band. Page was initially brought on to fill in for bassist Paul Samwell-Smith but eventually moved to guitar when The Yardbirds recruited another bassist. The lineup at the time included another guitar ace, Jeff Beck, but it wasn't long before he left. While constant lineup changes within the band signaled the coming end of The Yardbirds, it turned out to be a blessing in disguise.
As per AllMusic, the Yardbirds officially broke up in 1968, but Page decided to soldier on with a new incarnation of the band, now called the New Yardbirds. This new group featured bassist John Paul Jones, vocalist Robert Plant, and drummer John Bonham. If those names sound familiar to you, it's because these were the guys who would eventually form Led Zeppelin. All it took was one bad recording session to set Page on the path to being part of one of the biggest rock bands of all time.