The Unexpected Way Mickey Kuhn Might Have Been Vivien Leigh's Good Luck Charm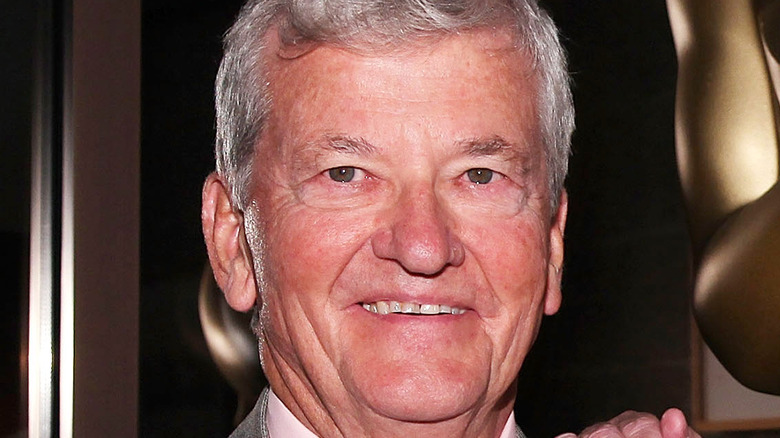 Vince Bucci/Getty Images
Mickey Kuhn, the last surviving actor of the acclaimed film "Gone With the Wind," has died at the age of 90 (per People). According to the Hollywood Reporter, Kuhn, who was born in 1932, was a well-known child actor in the 1930s and '40s. Notably, he also starred in "Dick Tracy" and "The Strange Love of Martha Ivers." In an interview with the Naples Daily News, Kuhn divulged how he got into show business, explaining that a chance encounter at a Sears Roebuck store changed his life forever. A woman told Kuhn's mother that Fox Studios was looking to cast a set of infant twins and she believed Kuhn resembled her infant daughter.
Kuhn's mother agreed to go to the casting. He later stated (via Films of the Golden Age), "Well, we went over there, and I, but not the lady's baby, was cast." Kuhn subsequently starred in the 1934 film "Change of Heart" with Janet Gaynor. Per IMDb, his next role was not until 1937. However, 1939 was a busy year for the young Kuhn. He was cast in multiple films including "Gone With the Wind." Although Yahoo! writes that Kuhn retired from acting in 1957, he still managed to work with iconic actress Vivien Leigh not once, but twice during his brief Hollywood career.
Mickey Kuhn's fond memories of 'Gone With the Wind'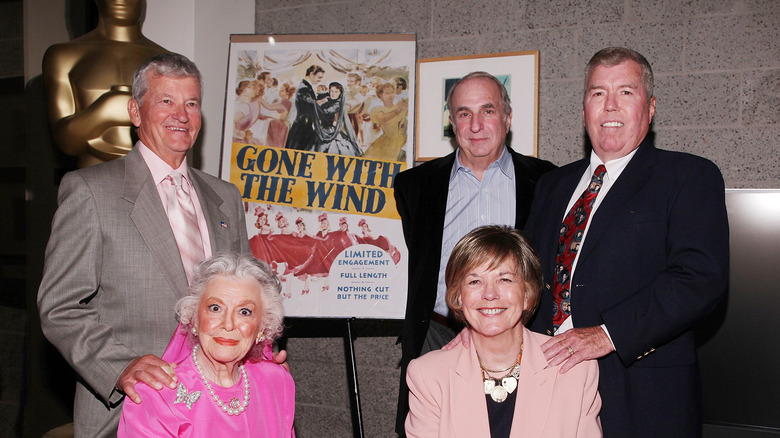 Vince Bucci/Getty Images
While working on the film "S.O.S Tidal Wave," the Films of the Golden Age, explains that Kuhn went to a casting interview for "Gone With the Wind." He noted that there were "60 to 80 kids and adults" on the scene, adding, "I started crying and wanted to leave, but Mom said to go up and give my name to the lady at the desk. If in 10 minutes I hadn't been called, then we would leave. I went to the lady and said, 'I'm Mickey Kuhn.' She said, 'Mickey, we've been waiting for you.' And then to the others waiting, 'Thank you, we've cast the part. You may all leave.'"
According to Yahoo!, Kuhn portrayed Beau Wilkes in the film. At the time, The Washington Post states that he was only 7-years-old. Although he was cast as Melanie Hamilton Wilkes' (portrayed by Olivia de Havilland) son in the film, he never directly worked with de Havilland (per the Naples Daily News). Moreover, he told The Washington Post that he had a hard time saying the correct lines during a scene with Clark Gable. He stated, "My line was, 'Hello, Uncle Rhett.' I kept saying 'Hello, Uncle Clark.'" He eventually got it right on the fourth try. "Gone With the Wind" also marked the first time Kuhn worked with Leigh. 
He starred in the two films that won Vivien Leigh her two Academy Awards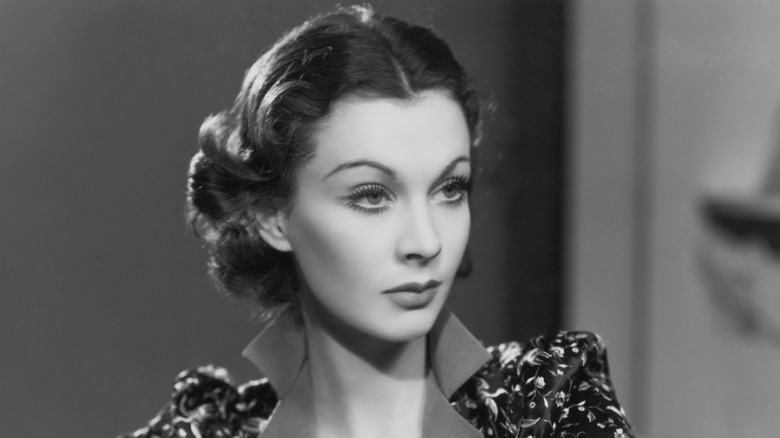 Sasha/Getty Images
Per IMDb, "Gone With the Wind" was a commercial and critical success. In fact, Vivien Leigh won her first Academy Award for Best Actress in a Leading Role for her portrayal of Scarlett O'Hara. In a 2014 interview with The Washington Post, Mickey Kuhn divulged how significant the film was for him. He stated "It doesn't mean a hill of beans to a lot of people, but to me it does." In 1951, the Hollywood Reporter writes that Kuhn decided to join the Navy. However, before he began his service, he starred as a sailor in "A Streetcar Named Desire" and reunited with his "Gone With the Wind" costar, Leigh.
The Hollywood Reporter states that his character gives Blanche, portrayed by Leigh, directions. According to the Naples Daily News, Kuhn and Leigh spoke together on set. "She asked about my career and what I had been doing," he said. "Absolutely, absolutely beautiful," Kuhn added. "She was just one of the nicest people I have ever met. She was most gracious." In 1952, Leigh won her second Academy Award Best Actress in a Leading Role for "A Streetcar Named Desire" (via IMDb). 
Coincidentally, Kuhn ended up working on both films that cemented Leigh's status as a Hollywood Icon and also led her to become an Academy Award winner. (per Yahoo!). After retiring from acting, Kuhn worked for American Airlines until 1995. He is survived by various family members, including his wife Barbara.