Inside The Time Tom Petty Had A Dispute Over One Dollar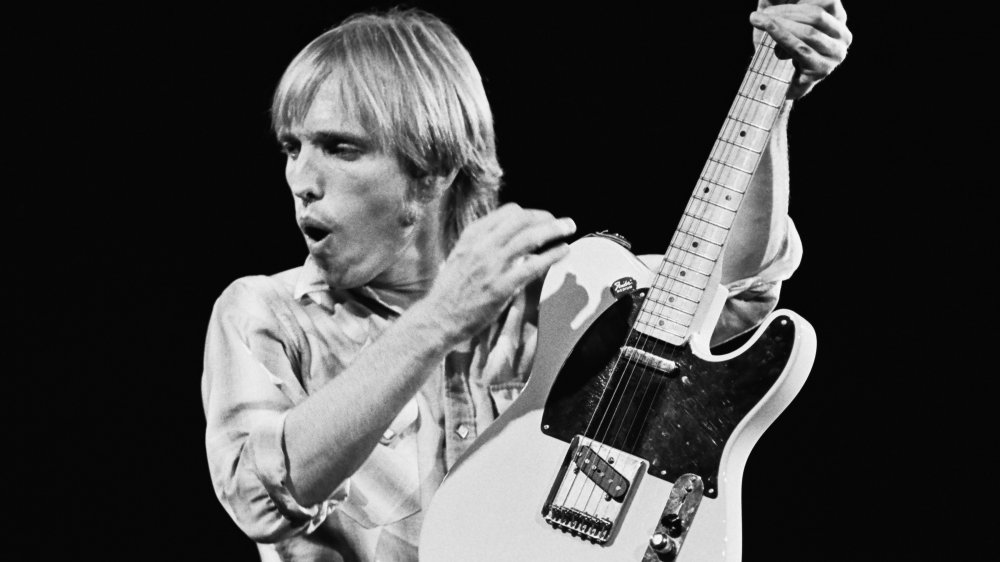 George Rose/Getty Images
During his decades of rock and roll stardom, Tom Petty was notoriously anti-corporate, going so far as to reject any sort of corporate sponsorship on his tours and refusing to let his music be used in any advertising. When Billboard asked him about these policies in 2005, Petty denied he was "heroic," noting, "I don't want to come through, burn everybody for $200 a ticket and then they can't afford to come see me again." 
Petty prioritized his fans' finances throughout his career. In 1981, he and his band the Heartbreakers recorded their fourth album, Hard Promises. Per Ultimate Classic Rock, the year before they had brought a lawsuit to free themselves from a contract after the label MCA bought their then-label, ABC Records. The lawsuit began during the recording of the Heartbreakers' third album, Damn The Torpedoes. In the end, the band "scored a lucrative deal" with MCA and signed to their smaller imprint, Backstreet Records. Damn The Torpedoes came out on Backstreet Records and was a hit, reaching number 2 on Billboard's album charts and selling a million copies almost immediately after its release, according to the Recording Industry Association of America. Unfortunately, the success of Damn The Torpedoes made MCA want Hard Promises to be part of their new marketing program, in which records expected to sell particularly well would be priced a dollar more than usual. Calling this new system "superstar pricing," it meant that Hard Promises would sell for $9.98 instead of the then-standard $8.98. 
Petty genuinely looked out for his fans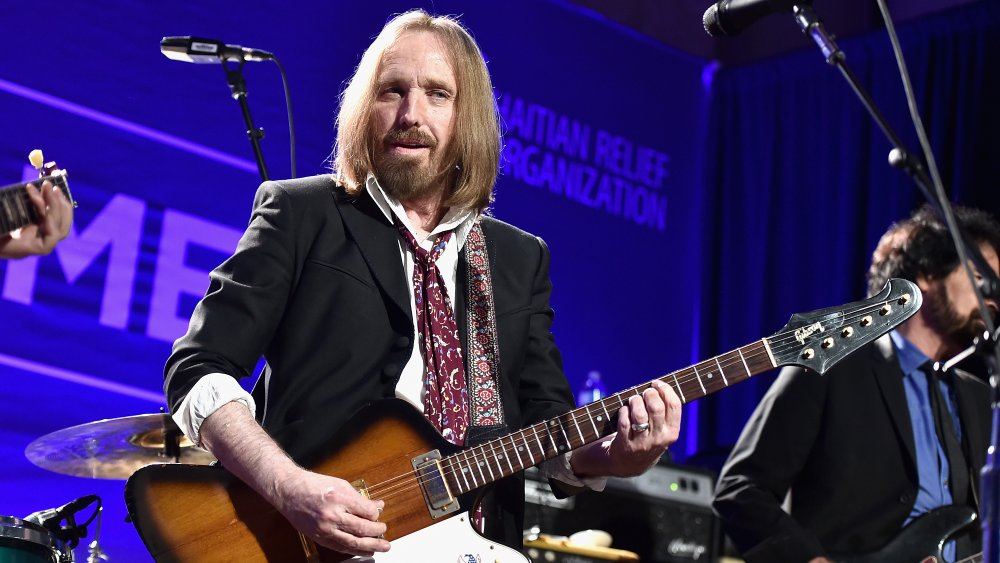 Alberto E. Rodriguez/Getty Images
Speaking with The New York Times, Petty explained that "A lot of our fans have been with us for a long time, and I think they trust us. MCA has done a great job selling our records, but they couldn't see the reality of what it's like on the street — they couldn't see that raising the album's price wouldn't be fair." Petty went on to clarify that MCA was not "the enemy" and that "every other company would like to push record prices right on up there." Because MCA had originally told him that Hard Promises would sell for $8.98, he refused to agree to the price hike. Per Ultimate Classic Rock, Petty threatened to rename the album Eight Ninety Eight or even withhold it entirely. MCA eventually capitulated to the Heartbreakers' demands and though "the industry would still eventually fulfill Petty's prophecies regarding the end result of steady, insidious price increases," in 1981 it looked like a win for the fans.
Hard Promises was another success — number five on the Billboard album charts and Platinum within months of its release. Ultimate Classic Rock quoted a 1981 Petty interview with Musician magazine: "I'll tell you something, no matter what anybody ever tells you, life is never sweeter than when you have a hit record. It felt great, especially after [the lawsuit]. It was really the only time in my life I felt like justice was done."