The Untold Truth Of Vanna White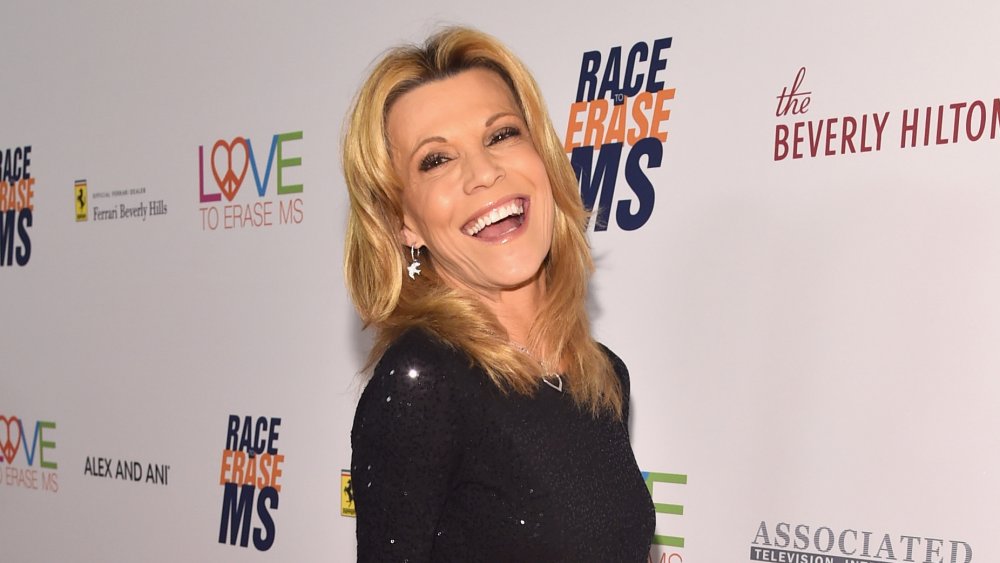 Gregg Deguire/Getty Images
Vanna White, along with Pat Sajak, has been part of Wheel of Fortune for nearly 40 unbroken years. Since 1982, TV's most sequined and silent letter turner has passed back and forth along the letterboard with an unflinching smile, an icon of prime time constancy and broadcasted comfort. As CBS News states, White has a good sense of humor about her job — basically, to look good on camera — saying, "I'll be the first to make fun of it, shall we say. It is what I do. And I feel very lucky that I was able to get this job. I love what I do."
In reality, White's been integral to the show's success. Some viewers tune is just to check out her dresses. White proudly states that she's never worn a dress twice over 7,000 episodes. You can even vote for your favorite weekly Vanna dress on the Wheel of Fortune website.
In 2019, White hosted Wheel for the first time, after host Pat Sajak had to be admitted to the hospital for emergency surgery related to an intestinal blockage, as reported by Premiere Health. In an interview with ABC News posted on YouTube, White said that she was "petrified" about hosting the show, jokingly saying, "I don't pay attention to Pat!" The LA Times praised her for her stint as host, citing her warmth, openness, and difference to game shows' traditional "procession of dudes in suits." (Minnie Mouse did White's letter-turning job, btw.)
A happy and simple family life full of crocheting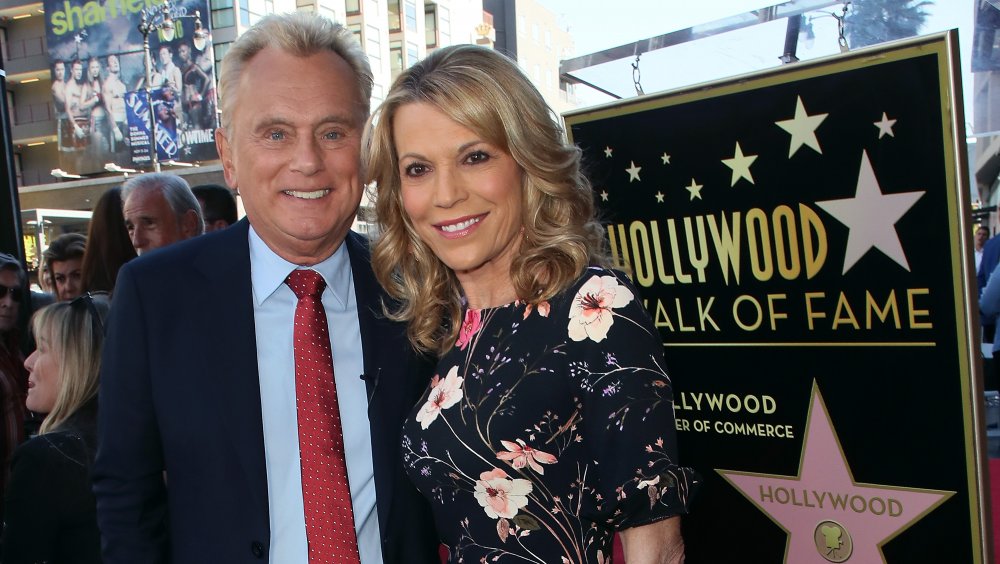 David Livingston/Getty Images
White has a lot more going on than you might realize at first glance. According to Good Housekeeping, White and Sajak do all their tapings four days a month, and the shows are released bit by bit. That gives White plenty of time for other ventures, such as the very homesy and wholesome task of launching her own line of yarn, called Vanna's Choice, and being spokesperson for Lion Brand Yarn. She loves crocheting, and, per Amo Mama, says of her free time, "I'm a real down-to-earth girl. I usually spend my days without makeup, wearing tennis shoes. I love the outdoors. I love waking up early when it's quiet, going out on the balcony to hear the birds sing." 
White has two children from her previous marriage — Giovanna (born in 1997) and Nicholas (born in 1994) — and she's been dating her current boyfriend, John Donaldson, since 2013. She also spends a lot of time at home. In fact, Wheel of Fortune has played a role in helping White cope with family-related tragedy. Back in 1986 her fiancé, Josh Gibson, died in a plane crash, as Biography reports. White said that she was only able to cope because of the support of the show's then-30-million weekly viewers, at the height of "Vannamania."
Investor, philanthropist, and Guinness World Record holder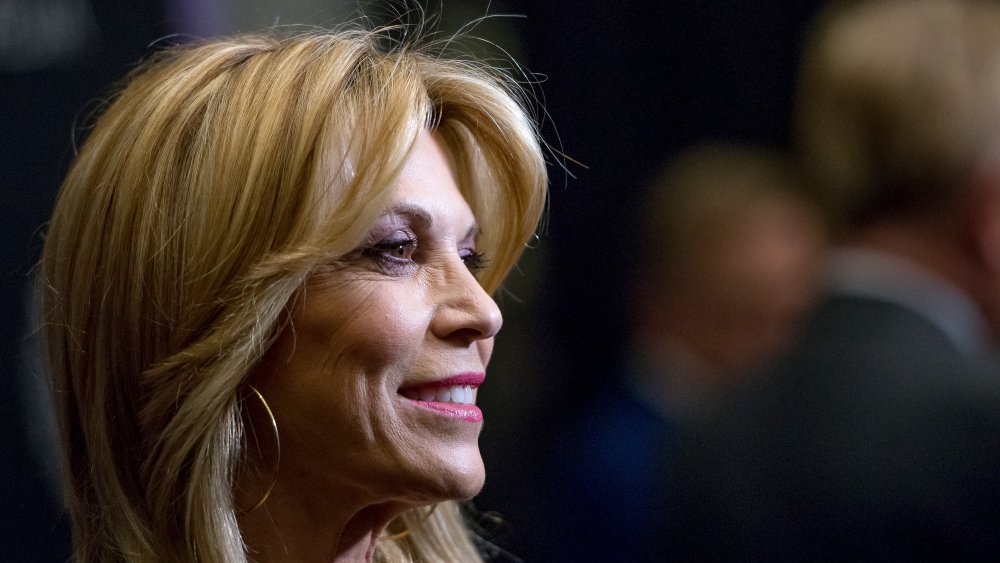 Mike Pont/Getty Images
White has also gotten involved in real estate and house flipping, and sold her mansion in 2017 for $47.5 million, as listed on Cottages & Gardens. In an interview with Market Watch she talked about trusting her inner voice: "I've used my income to invest in some apartment buildings, and I like flipping houses." She also talked about some of her ups and downs, and how she tries to stay humble and grounded.
White is paid well for what she does — $4 million per year — but is generous in turn. As of 2019, she'd donated $1.8 million to St. Jude's Research Hospital, and says that she intends to focus on philanthropy once she retires.
All this, of course, came from being raised in North Myrtle Beach, South Carolina, and placing fourth in the 1978 Miss Georgia contest, per Insider. Two years later in 1980 she moved to Los Angeles in a $300 car and started her job as a waitress while trying to land roles on TV shows. It was a mere two years more that she beat out Wheel's previous letter turner, Susan Stafford, who wanted to move on from the job after 7 years. Since then, White's received a Guinness World Record for the most claps of any human: at least 3,480,864 times as of the time of the award, January 31, 2013.
TV Hangman just wouldn't be the same without her.