The Plane Crash That Could Have Killed Waylon Jennings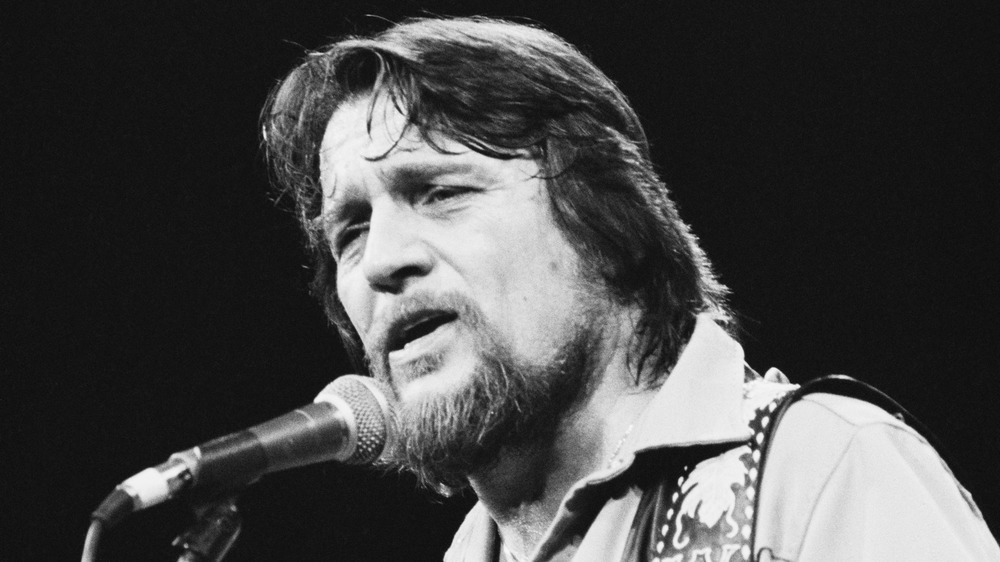 John Minihan/Getty Images
Singer, guitarist, and country music legend Waylon Jennings lived until 2002, sadly passing away of complications from diabetes at the age of 64. However, Jennings' life was almost cut short much earlier. In 1959, Jennings was scheduled to be on the infamous February 3rd flight that crashed and tragically killed everyone on board.
Before hitting it big on his own in entertainment, Jennings worked as a bass player for Buddy Holly, the young rock 'n' roll icon who took the radio by storm in the 1950s. Jennings was touring the Midwest with Holly and a cadre of other promising new musical stars, including Ritchie Valens and J. P. Richardson, otherwise known as "The Big Bopper," who joined the tour to promote their own music while making some extra cash.
The musicians had just finished playing a show in Clear Lake, Iowa, and were scheduled to play their next gig over 400 miles away, in Moorehead, Minnesota. All throughout the tour, the band's buses had been unreliable and uncomfortable, constantly malfunctioning and breaking down. They were also not equipped with adequate heat, so the bus trips were freezing and uncomfortable.
Waylon Jennings gave up his seat to The Big Bopper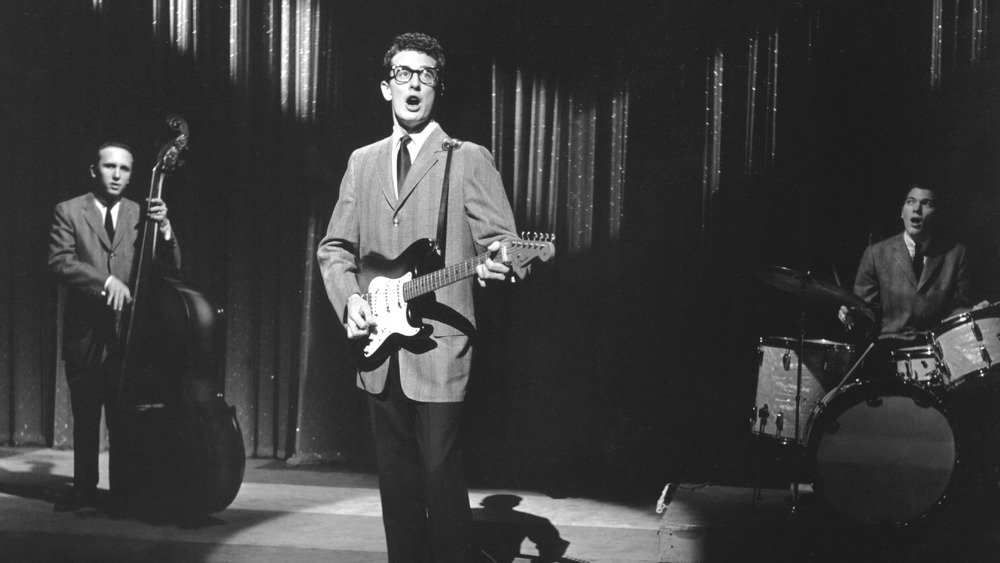 Michael Ochs Archives/Getty Images
Frustrated with the miserable travel conditions on the bus, Buddy Holly decided to charter a private plane to travel to their next show. He hired a local service to fly them to an airport close to Moorhead, in Fargo, North Dakota, according to Biography.
To make matters worse, there was a nasty bug going around, and J. P. Richardson had come down with a bad cold. Waylon Jennings opted to take the freezing bus, so Richardson could have his seat on the plane instead. Jennings recalled, "He had a bad cold, and he was a big guy... We'd been driving around in this dinky school bus, and the seats were real uncomfortable for him; he just couldn't get any rest at all. I can sleep anywhere, so I let him take the plane on ahead," via the Los Angeles Times. Upon hearing Jennings wouldn't be flying with them, Holly joked, "I hope your damned bus freezes up again." Jennings replied, "Well I hope your ol' plane crashes," via the Independent.
The day the music died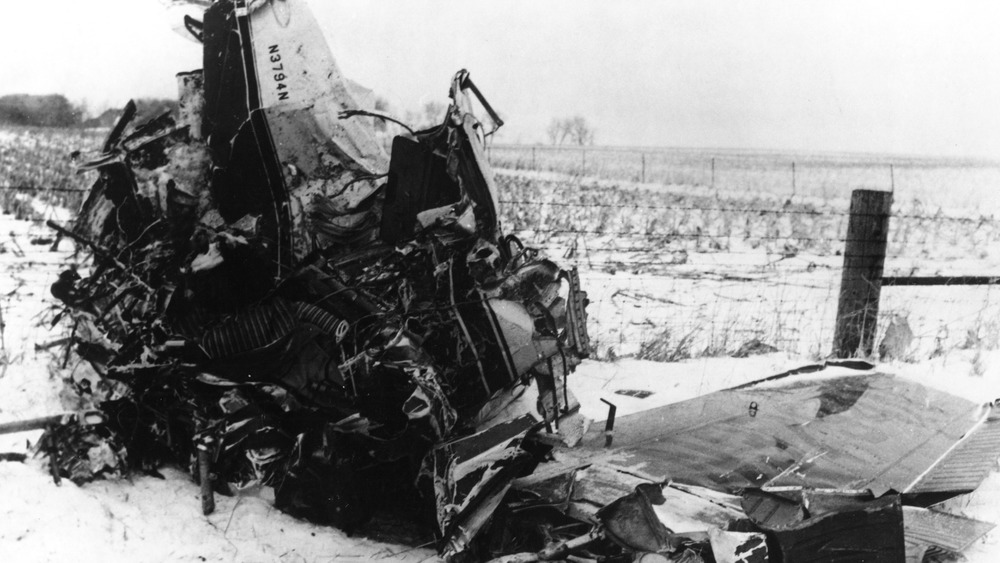 Michael Ochs Archives/Getty Images
Waylon Jennings lived to deeply regret those words, because in a terrible twist of fate, History says the plane crashed just a few minutes after leaving the ground. The dismal wintry weather made for dangerous flying conditions, and the snow and low clouds had reduced visibility to almost nothing. The small plane was equipped only with an old-fashioned gyroscope to navigate the skies, which the inexperienced pilot did not know how to use.
Shortly after takeoff, the plane went down just outside Clear Lake, killing all of the talented young musicians on board. The 22-year-old Buddy Holly, 17-year-old Ritchie Valens, 28-year-old J.P. "The Big Bopper" Richardson Jr, and the 21-year-old pilot, Roger Peterson, all perished when they were thrown from the plane during the crash. The tragic accident was immortalized 12 years later in the classic Don Mclean's song "American Pie," and February 3rd, 1959 is still remembered as the day the music died.