What You Need To Know About The Sad Death Of Dr. Dre's Son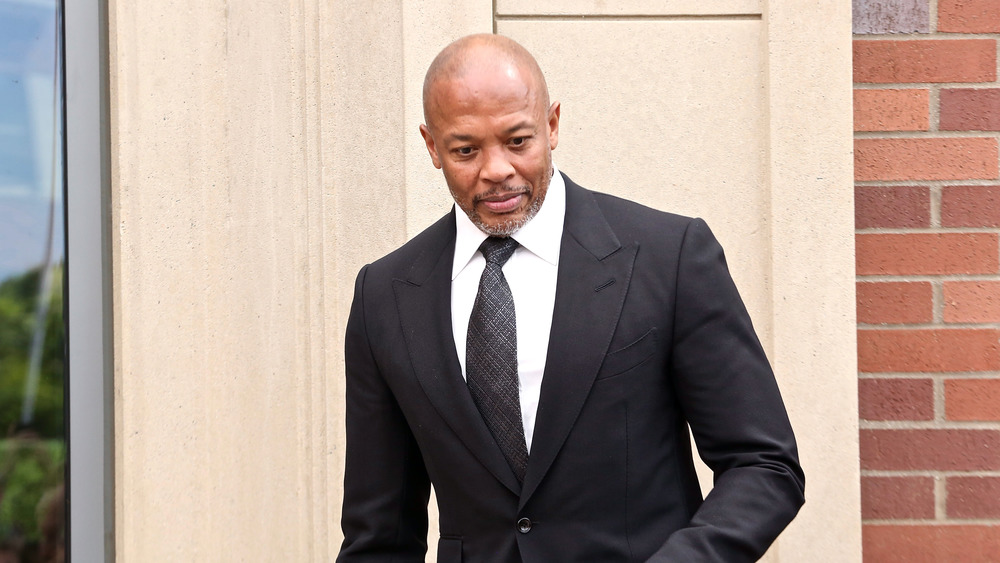 Robin L Marshall/Getty Images
Music mogul Dr. Dre, who suffered a brain aneurysm on January 4, knows the heartache of publicly losing someone he loves. His son, Andre Romelle Young Jr., died of a drug overdose.
The musician lost his son more than a decade ago when he died in his California home on August 23, 2008, at the age of 20 from an overdose of heroine and morphine, said a Los Angeles County coroner, reported The Sun. 
His mother discovered her son had died when she attempted to wake him. The night before he had gone out with friends, coming home around 5:30 Saturday morning. Although she contacted paramedics, they could not help him and was "pronounced dead at the scene," according to the The Guardian. 
When his son passed away, Dr. Dre requested "respect and privacy" in a statement cited by Reuters. He has six other children: Curtis, La Tanya, Marcel, Truice, Truly and Tyra. According to Biography, his son Curtis, aka "Hood Surgeon," is also a rapper. 
Dr. Dre: from rapper to music mogul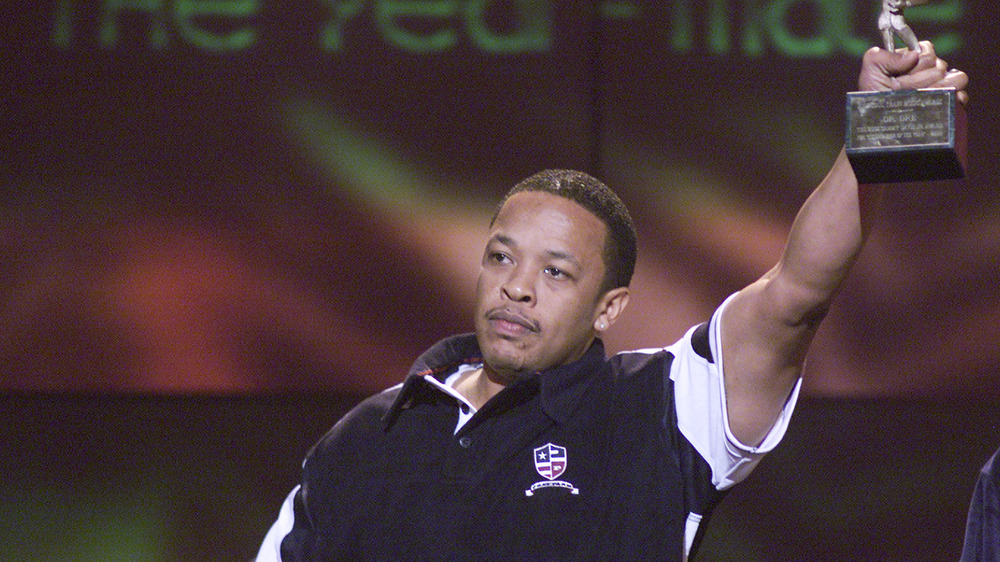 Kevin Winter/Getty Images
Dr. Dre, born Andre Romelle Young, found success as part of N.W.A., an '80s gangsta rap/hip-hop group, before going solo. His first album, The Chronic, hit it big — reaching No. 34 on Billboard and nabbing a 1994 Grammy Award for Best Rap Solo Performance for the single, "Let Me Ride." He also created the labels Death Row Records in 1991 and Aftermath Entertainment in 1996 and worked with artists such as Snoop Dogg, 50 Cent and Eminem, reported Biography.
He joined forces with record producer Jimmy Iovine in 2008 to create Beats Electronics. An online streaming service was added to the product line in January 2014. Apple would purchase the company a few months later for $3 billion. This sale made Dr. Dre one of the richest rap stars, according to Forbes, who placed him as No. 2 on the publication's 2018 list. It also gave Dr. Dre and Iovine executive roles at Apple. Dr. Dre released his third album, Compton: A Soundtrack on iTunes and Apple Music in 2015.
After his recent hospital admittance at Los Angeles' Cedars-Sinai Medical Center, he posted on Instagram on January 5 that he was "doing great and getting excellent care" and that he expected to "be out of the hospital and back home soon." He also thanked the medical staff who treated him as well as his friends, family, and fans for their concern.