The Truth About Stevie Nicks' Vocal Problems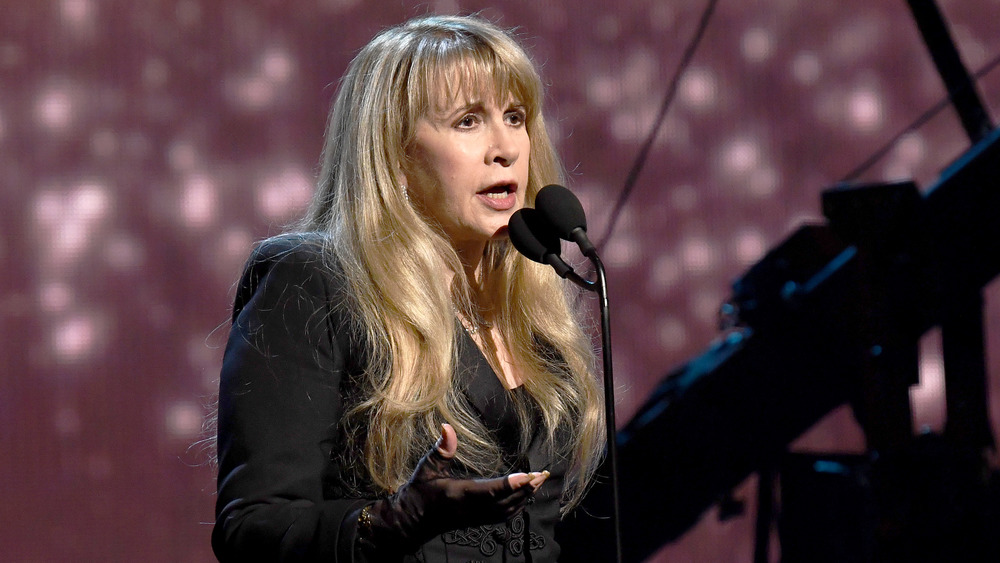 Dimitrios Kambouris/Getty Images
Stevie Nicks is one of the most iconic rock stars in music history. A primary member of Fleetwood Mac, Nicks' contributions to the group's music helped make them one of the most successful rock bands of the 20th century. Thanks to her unique lyricism and even more singular singing voice, Nicks has not only remained one of the most well-known members of Fleetwood Mac but has maintained a successful solo career separate from the group as well. She is currently the only woman in history to have been inducted into the Rock and Roll Hall of Fame twice — first as a member of Fleetwood Mac and then again as a solo performer.
The road hasn't always been easy for Nicks, though. The singer-songwriter has faced difficult personal and professional troubles all throughout her career, and what Fleetwood Mac fans may not know, is just how much effort Nicks has been forced to put in over the years to maintain her distinctive vocals.
Stevie Nicks' live concert struggles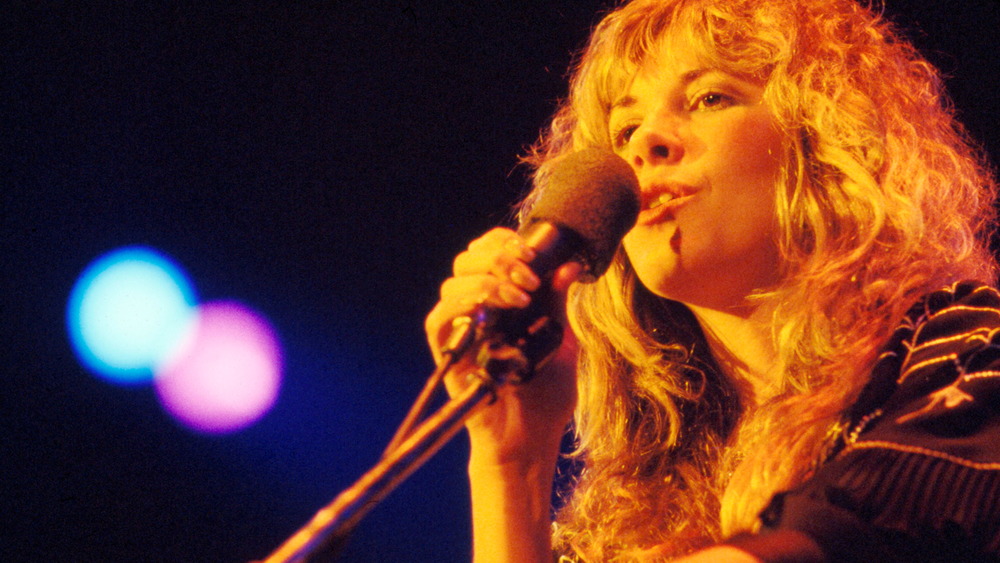 Michael Putland/Getty Images
Few rock bands were as successful in the 1970s as Fleetwood Mac. However, the band's popularity led to a lot of touring for the group, and the toll of performing live so much began to have a negative impact on Nicks' vocal cords in the back half of the decade. In 1977, The New York Times' John Rockwell wrote negatively about Nicks' performance at one of Fleetwood Mac's live shows, saying that Nicks' voice "cracked [and] broke continuously," and that unless she underwent medical treatment soon for her voice, her "days as a performer are surely numbered."
Rockwell wrote that Nicks suffered from nodes on her vocal cords — benign growths that are known to cause hoarseness and scratchiness, resulting from a person's constant overuse or misuse of their voice. Nicks addressed her vocal issues during an interview in the same year, according to Stevie Nicks Info. The singer-songwriter stated then that, "The doctor has told me that my speaking voice is destroying my singing voice," revealing that the use of her normal speaking voice would aggravate the nodules on her vocal cords.
Nicks went through her pre-concert routine in the same interview. The musician said she'd typically stay silent for an entire day, spending her time inside on face saunas and gargling to help prepare herself for the strains of live performing. Despite all the precautions she was taking at the time, though, Fleetwood Mac still canceled multiple live shows and took time away from its touring schedule to allow Nicks time to recuperate.
Stevie Nicks' road to recovery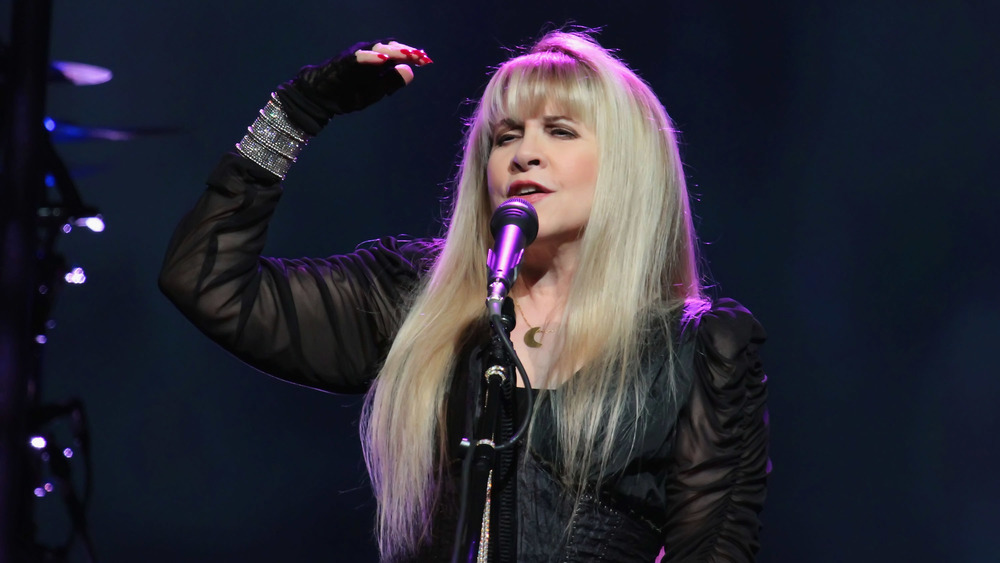 Donald Kravitz/Getty Images
Stevie Nicks' vocal struggles were only exacerbated by her own drug addictions and substance abuse problems. According to Biography, the music icon spent many years addicted to cocaine, which eventually caused a hole to form in Nicks' nasal cartilage. She entered rehab in 1986 and managed to end her cocaine addiction, but the following year became addicted to Klonopin, after being recommended it by a psychiatrist. Her Klonopin addiction continued until 1993 when Nicks finally managed to put an end to her substance abuse problems.
The following year she released a new, full-length solo album, and just a few years later reunited with Fleetwood Mac for their 1997 album, The Dance. A year later, the band — including Nicks — was inducted into the Rock and Roll Hall of Fame.
All of which is to say that, although Stevie Nicks' career is a historic one, full of personal and professional achievements, it hasn't been without its issues. Throughout her time in the spotlight, Nicks has struggled to maintain her singing voice and has come dangerously close at times to losing it altogether. But, just like many of the greatest rock 'n' roll stars in history, Nicks has continued to persevere through it all.