This Is How Paul McCartney Really Felt About Elvis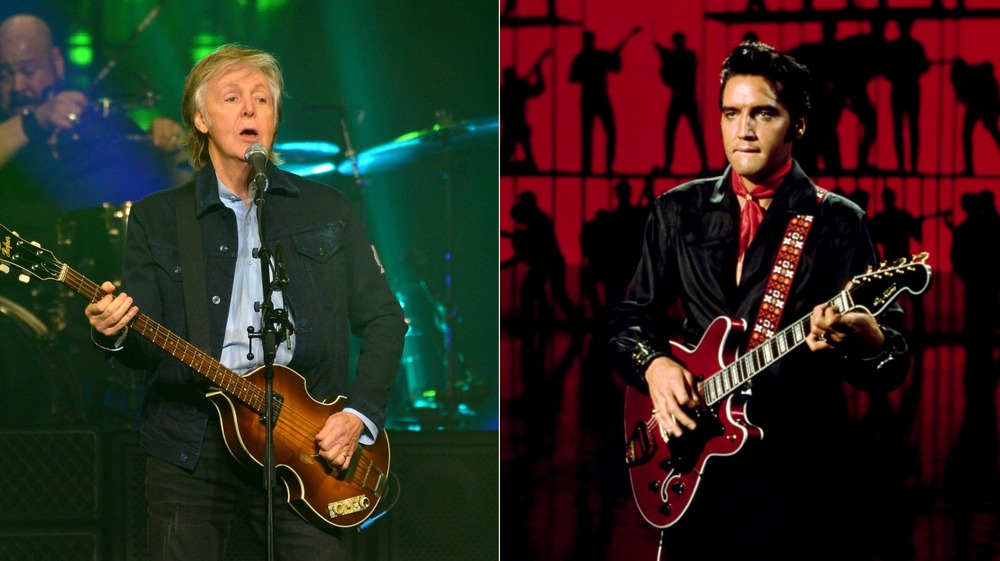 Jim Dyson, Michael Ochs Archives/Getty Images
There aren't many musicians as legendary as Paul McCartney. One of the core members of The Beatles – perhaps the most well-known band in modern music history – McCartney's songs are some of the most influential and popular that have ever been produced. Outside of The Beatles, McCartney has maintained a successful and prolific solo career as well, not to mention his work as a member of Wings. As a result, when most musicians meet McCartney, they're usually the ones who are nervous.
But as a result of his and The Beatles' immense success, McCartney has had his own share of memorable encounters with other notable musicians and icons over the years. McCartney recently revealed that in the 1960s there was one specific musician he was nervous to meet, someone who also helped inspire one of The Beatles' greatest albums. He was, of course, talking about none other than the King himself, Elvis Presley.
According to Ultimate Classic Rock, The Beatles and Elvis Presley met only one time throughout their respective careers: August 27, 1965. During the West Coast portion of one of the band's American tours, The Beatles met with Elvis at his Bel Air Mansion. Arranged by Presley's manager, Col. Tom Parker, and Brian Epstein, who managed The Beatles, the two music legends met under the strict conditions that no photographs or recordings of the meeting would be allowed.
Elvis really was that cool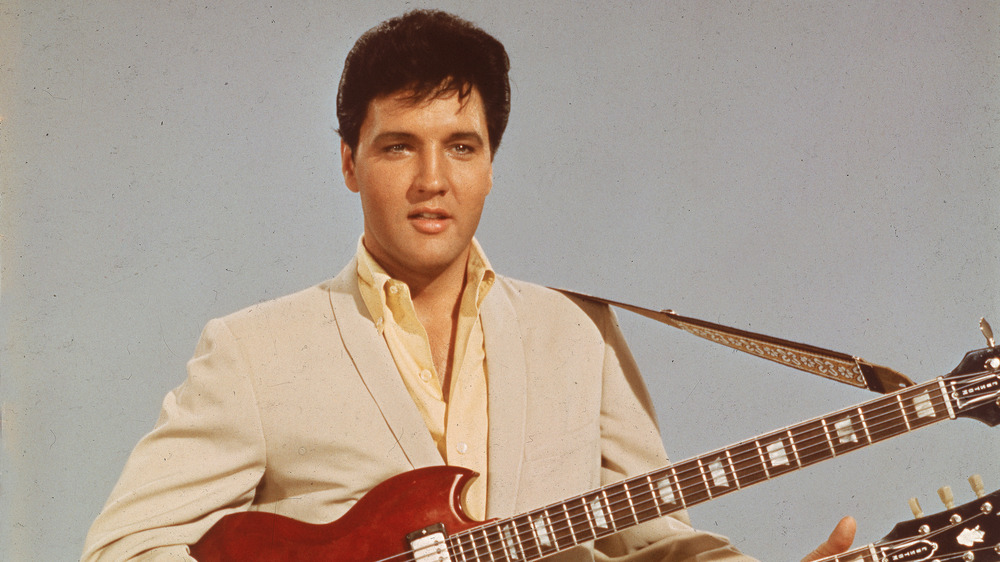 Hulton Archive/Getty Images
As a result of the secrecy, the only details from the meeting that have been made public have come from anecdotes and details that The Beatles themselves have recounted over the years, most of which boil down to just how awestruck they were to be meeting Presley at all. But the meeting clearly had an impact on the iconic rock stars, with McCartney recently revealing on The Adam Buxton Podcast that Elvis was probably the second-coolest person he's ever met (second only to McCartney's wife):
"My wife, she is very cool. However, speaking like that, I have met Elvis Presley, who was darn cool. Because this was pre his Las Vegas and the rhinestone suit, this was just sort of Beverly Hills. So he was really cool."
Like most rock musicians, The Beatles were greatly influenced by Elvis, and in more ways than one. During the same appearance on The Adam Buxton Podcast, McCartney revealed that Elvis helped inspire them to make their Sgt. Pepper's Lonely Hearts Club Band album. McCartney said that it was seeing how Presley toured and promoted his music that led The Beatles to create the Sgt. Pepper album at a time when the band wasn't enjoying touring or "having any fun" on the road.
The Beatles album inspired by Elvis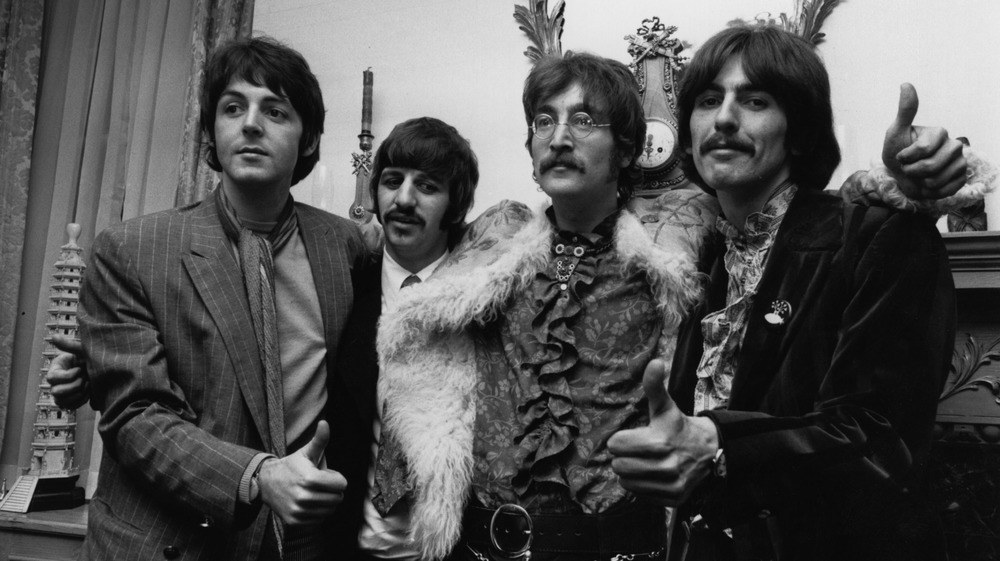 John Downing/Getty Images
"We came back, and we started to think, 'What can we do? We don't want to tour again.' We heard that Elvis Presley had sent his gold-plated Cadillac out on tour. He didn't go with it — he just sent it out. And people would flock to see Elvis' Cadillac, and then it would go to the next town and those people would flock."
McCartney continued, "So we thought, 'That is brilliant! Only Elvis could have thought of that.' We said, 'Well, what we should do is, we should make a killer record and that can do the touring for us.' So that's what Sgt. Pepper was all about." 
In other words, while Sgt. Pepper's Lonely Hearts Club Band was certainly a product of The Beatles getting sick of traditional promotion and touring methods, the album might never have really come about if it wasn't for Elvis, one of the most iconic rock stars in history, who continues to inspire musicians of all genres several decades after his death. A musician who is also, according to the Beatle himself, the second-coolest person Paul McCartney ever met. The King, indeed.