This Is How Much Malcolm Young Was Worth When He Died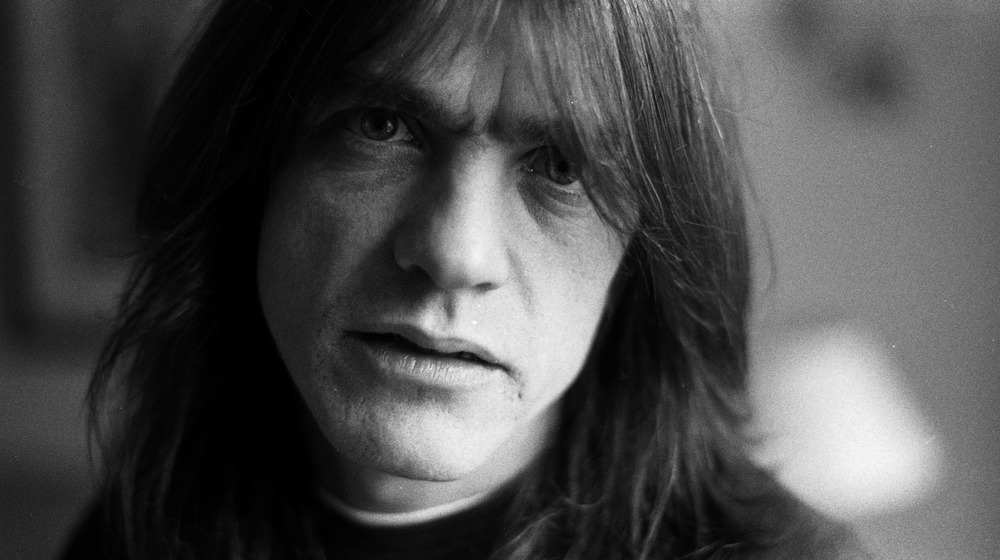 Martyn Goodacre/Getty Images
Malcolm Young may be world-famous as a founding member of the wildly successful rock band AC/DC, but even his most ardent fans may not know just how much the musician and singer was worth when he died in 2017. According to Celebrity Net Worth, Young had a net worth of almost $100 million dollars at the time of his death.
Born January 6, 1953, in Glasgow, Scotland, Malcolm Young moved to Australia with his family in 1963. Ten years later in November 1973, Young founded AC/DC with his younger brother Angus. The band, which originally consisted of Malcolm on rhythm guitar, Angus on lead guitar, bassist Larry Van Kriedt, drummer Colin Burgess, and singer Dave Evans, but has consisted of many musicians over the years, went on to tour the world and sell millions of albums over the years. As a member of AC/DC, Young was a songwriter, rhythm guitarist, and back-up vocalist, and there's no doubt that his talent and influence over the band's sound helped make it the booming success it remains to this day.
How did Malcolm Young accrue his staggering net worth?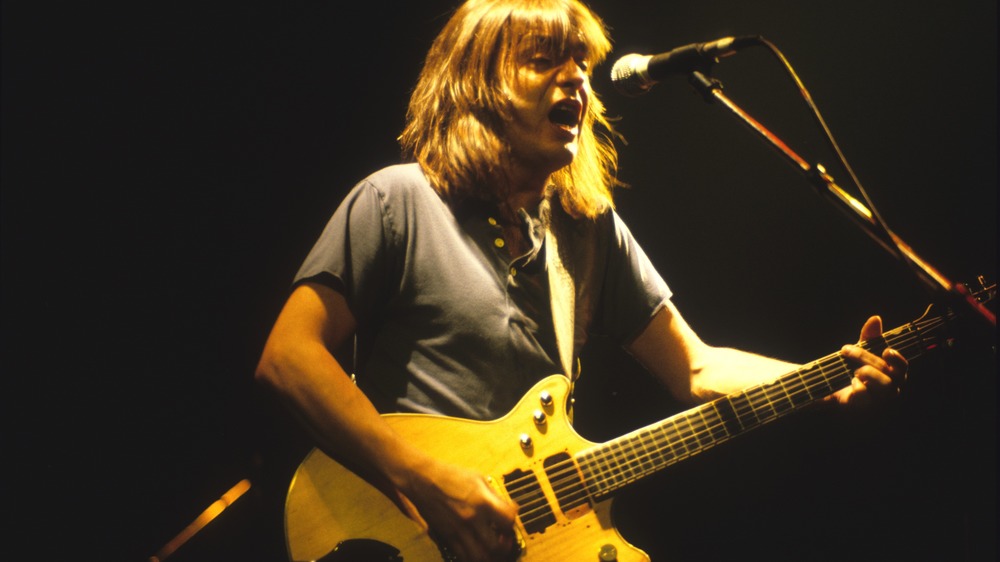 Jim Steinfeldt/Getty Images
So, how did Malcolm Young build such a sizable net worth of $100 million? The Richest breaks down how much money Young earned from record sales over the years. To give you an idea of what Young raked in over his career, here are some of his top figures: $17.5 million from Highway to Hell (1979), $20 million from Black Ice (2008), and $55 million from Back in Black (1980).
Malcolm's Young success as a musician wasn't just financial, as he was also inducted into the Rock and Roll Hall of Fame in 2003 and enjoyed fame all over the world. As Celebrity Net Worth notes, Young played with AC/DC from its beginnings in 1973 until 2014. However, Ultimate Classic Rock reported how dementia forced Young to stop performing with the band, and that the musician suffered from other health issues later in life. Malcolm Young died peacefully on November 18, 2017, with family members nearby, according to the BBC. He was survived by his wife, Linda, and their children, Cara and Ross, when he died with a reported net worth of $100 million.