The Truth About Super Bowl LV Referee Carl Cheffers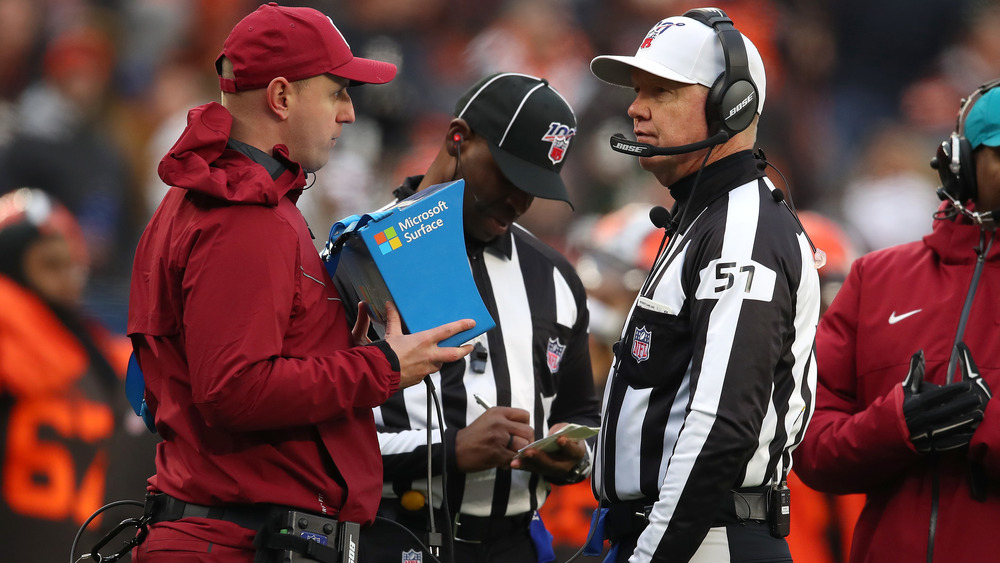 Gregory Shamus/Getty Images
For every Super Bowl, a team of officials to maintain the rules and keep the game fair is chosen — and this year's referee is Carl Cheffers. The 21-year NFL veteran will preside over a seven-person team that oversees the on-field play. "Their body of work over the course of a 17-game season has earned them the honor of officiating the biggest game of the world's biggest stage," explained NFL Executive Vice President of Football Operations Troy Vincent Sr. to NFL Football Operations. "They are the best of the best." 
It won't be Cheffers' first Super Bowl, he became an NFL referee in 2008 and officiated at the LI game in 2017 (when the Patriots won against the Falcons in an unprecedented overtime) as well as 17 playoffs. The passion for the game runs in the family. Cheffers' father also was a football official in the Pacific-10 Conference, according to NFL Refs, and it inspired the young Cheffers to get a job in intramural sports while a college student.
He would later move to officiating high school football, including some playoff games and two championships. In his years with the Long Beach Unit of the CFOA, starting in 1980, he was a "board member, crew chief and ... an instructor in both high school and NCAA classes," reported Football Official's Camp.
He went on to work with Pac-10 in 1995 for five years before the NFL came calling. 
Two decades officiating football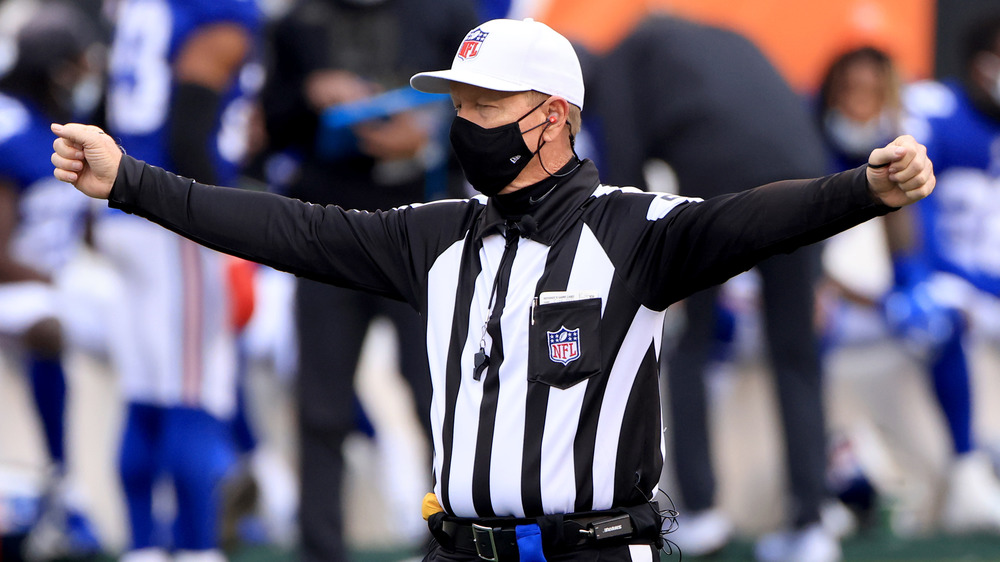 Justin Casterline/Getty Images
With the NFL, he worked as a side judge under legendary referee Larry Nemmers. In 2008, he received a promotion and became a referee (crew chief). "Carl has been extremely successful on the field as a side judge," said NFL officiating director Mike Pereira after the promotion, quoted by the American Football Database. "He is very knowledgeable of the rules, a good rules guy. Strong presence." 
In 2010, Cheffers faced some flack when he struggled to describe several fourth quarter penalties in a game between the Dallas Cowboys and the Houston Texans, according to Yahoo! Sports. "To be clear, there were three fouls on the play, and they offset each other — unnecessary roughness calls against Dallas linebacker Leon Williams and Houston linebacker Kevin Bentley, and holding on Dallas long-snapper L.P. LaDoucer," wrote Doug Farrar in the article. "It's tough to keep that all straight in the heat of an important NFL game, so we'll give Cheffers a break on that one."
Other officials include Fred Bryan (umpire), Sarah Thomas (down judge and the first woman to officiate a Super Bowl game), Rusty Baynes (line judge), James Coleman (field judge), Eugene Hall (side judge), Dino Paganelli (back judge) and Mike Wimmer (replay official). Super Bowl LV occurs on February 7 at Raymond James Stadium in Tampa, FL, pitting the Tampa Bay Buccaneers against the Kansas City Chiefs.
Carl Cheffers, who wears No. 51, currently lives in Whittier, CA, with his wife, Nanette, and two children.