What Has Topper Headon Been Doing Since The Clash?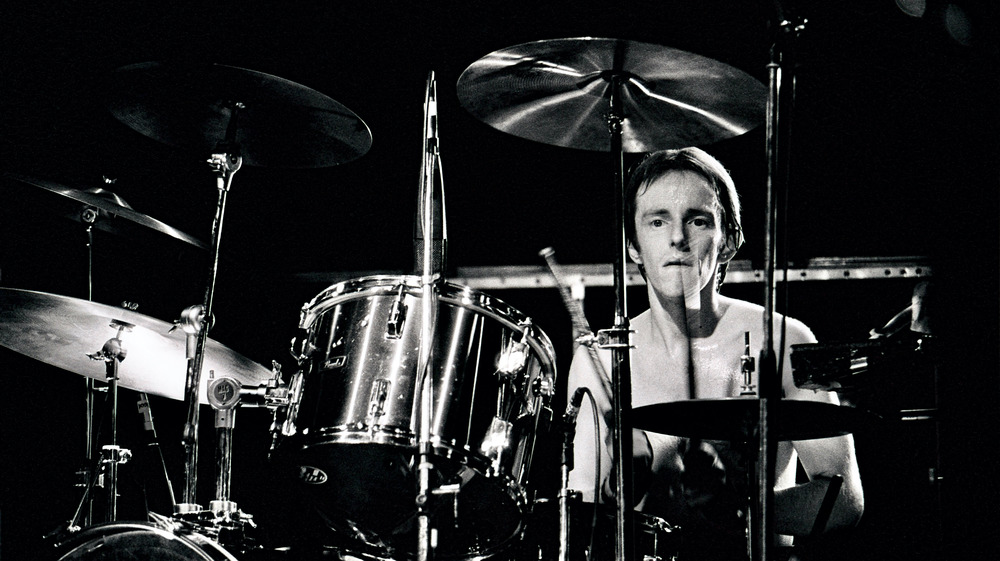 Steve Rapport/Getty Images
Topper Headon played drums with The Clash from 1977 to 1982. When his bandmates finally had enough of dealing with his cocaine and heroin addiction, rhythm guitarist and co-lead singer Joe Strummer kicked him out after touring in Amsterdam. Though their working relationship ended badly, Headon is consistently credited with being a major part of The Clash's relentless sound in their punk rock heyday, having battered the skins on classic records Give 'Em Enough Rope, The Clash, London Calling, Sandinista!, Combat Rock, and Super Black Market Clash.
Once out of The Clash, Headon's addiction worsened. In an interview with the Independent, he said of the band he formed with former Pretenders bass player Pete Farndon, who had also been fired for heroin addiction: "We got Rob Stoner — a heroin addict — from Bob Dylan's band and we got Pete Townshend — a heroin addict with one foot in recovery — to produce us. Then we went to Farndon's funeral – it's not funny, but within two months of forming the band, the bass players died ... Pete [Townshend] comes up to me and says: 'You're next.'"
'I just got back in touch with life'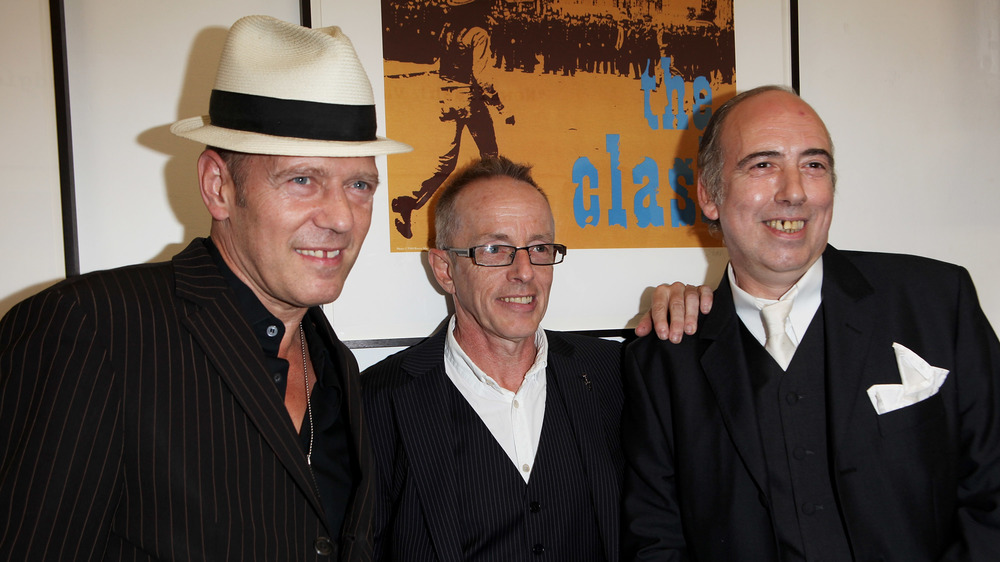 David M. Benett/Getty Images
Topper Headon also told the Independent that after Strummer kicked out Mick Jones, Jones came and found him, put him in rehab, and then hired him to play in Jones' new band, Big Audio Dynamite. Unfortunately, his stint in BAD and sobriety didn't last long; after each received a large sum of money from their work with The Clash, "[Headon] went: 'See you, Mick!' Who wants to stay clean when you've got £200,000 in the bank?" Headon was bankrupt within 18 months.
What followed was a series of jobs, including driving mini-cabs, dealing drugs (for which he did jail time), and performing in the London Underground. Headon found himself in and out of rehab, battling with hepatitis C, often homeless, and horribly depressed over the demise of his musical career. After Joe Strummer's sudden death in 2002, Headon started getting serious about his recovery. "By rights," he told the Independent, "it should have been me that died."
According to the British newspaper, Kent Online, he was finally able to kick his habit by 2004: "I just got back in touch with life when I stopped using drugs, when I conquered my addictions," he said. Headon still plays music, sometimes with Clash-era contemporaries and longtime friends The Blockheads. He also works with Porchlight, a U.K.-based charity that helps the homeless.
After more than two decades of addiction and brushes with death, Topper Headon's 17 years of sobriety serves as a beacon of hope and inspiration for people struggling with their own demons.