Chiefs Head Coach Andy Reid Is Worth A Lot More Than You Think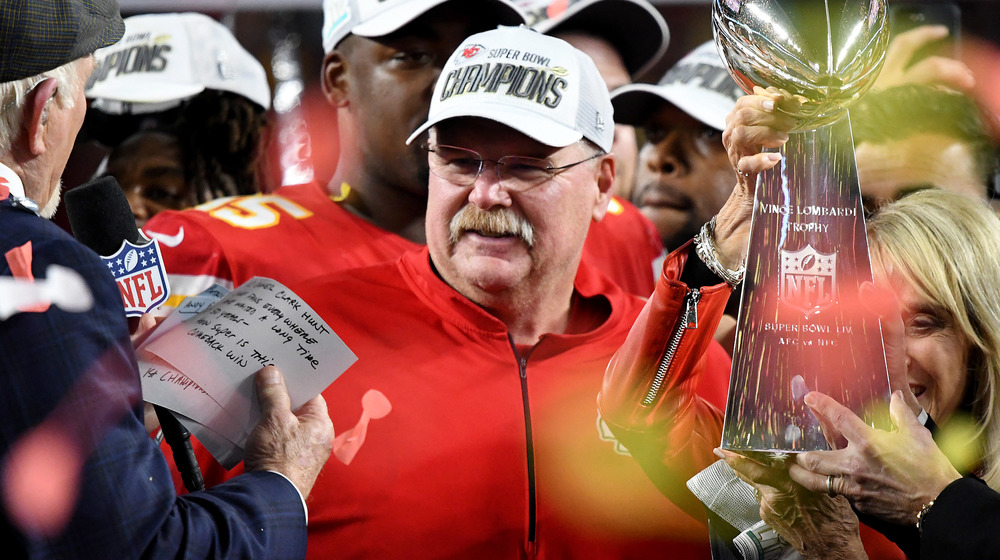 Focus On Sport/Getty Images
Super Bowl LV is almost here. After months of waiting, football fans are finally going to get to watch the NFL's biggest game this weekend. The long-awaited contest will pit the Tampa Bay Buccaneers against the Kansas City Chiefs for the 55th Super Bowl championship title. The game marks the first time the Buccaneers have been to the Super Bowl since 2003 — the first and only other time the team has made it to the championship. This is the second year in a row, however, that the Kansas City Chiefs are competing.
Indeed, their victory last year makes the Chiefs the defending champions at this year's game, and a lot of the credit for the team's success goes to its head coach, Andy Reid. NFL players aren't the only ones who score high salaries for their performances either, and Reid's salary and net worth may shock the football fans out there who focus more on the players themselves — and not necessarily their coaches.
Andy Reid's net worth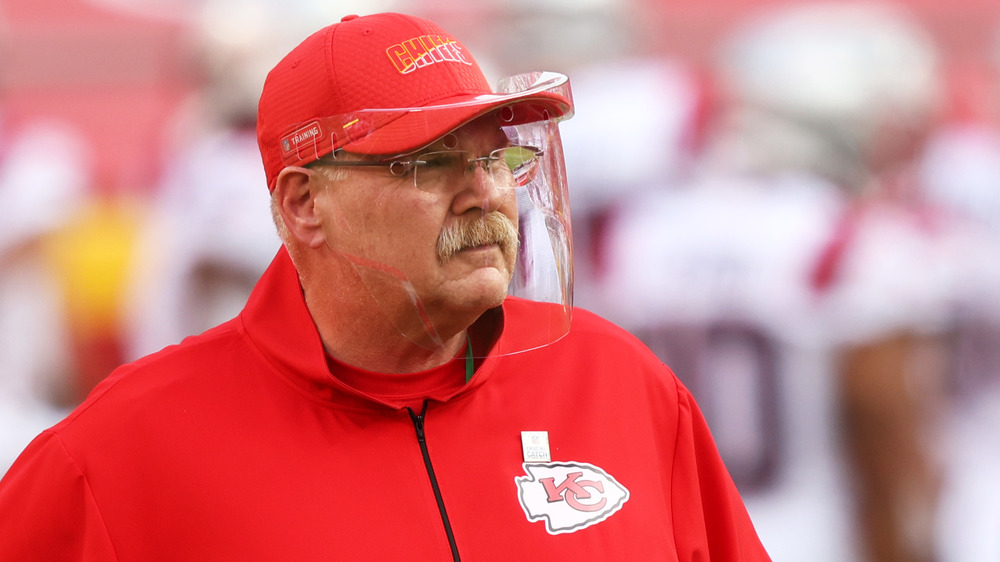 Jamie Squire/Getty Images
According to Sporting News, the Kansas City Chiefs' Andy Reid is one of the highest-paid coaches in the NFL (as of October 2020). Reid's $8 million salary puts him up there with the likes of the Patriots' Bill Belichick and the Seahawks' Pete Carroll as one of the league's most valued coaches. But his overall net worth is even more impressive.
Celebrity Net Worth reports that Andy Reid has a total net worth of around $25 million. For comparison's sake, that puts him just a little below Seahawks coach Pete Carroll, who the site reports is worth $30 Million, while the Patriots' Belichick is reported to be worth $60 million.
A $25 million net worth is certainly high, but it's just a further reflection of what many in the NFL believe about Reid right now — that he's one of the best head coaches working in sports today. There's the potential that Reid's net worth may only continue to grow in the coming years, too, especially if he manages to lead the Kansas City Chiefs to their second Super Bowl title in a row this weekend.