How Organized Crime Helped Tony Bennett's Career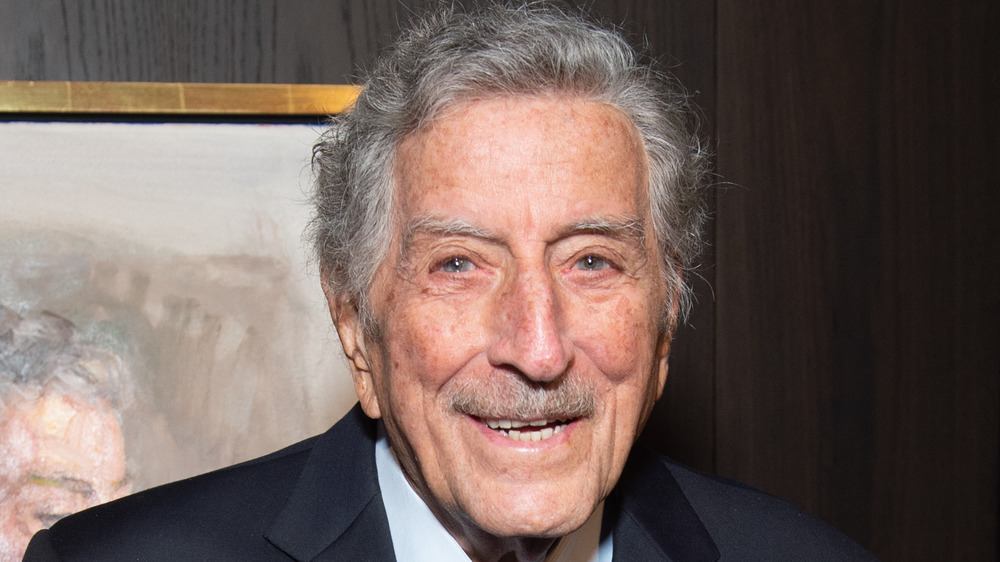 Noam Galai/Getty Images
Tony Bennett's smooth croon has captivated listeners' hearts for generations. Throughout the second half of the 20th century he garnered enough music industry clout to put together the star-studded album Duets II in 2011, which went straight to the top of the Billboard 200 chart. As Entertainment Weekly noted, he became the oldest performer to achieve that accomplishment. Stars such as Lady Gaga, Aretha Franklin, Carrie Underwood, John Mayer, Norah Jones, and others joined the legend to recreate some of the greatest jazz standards for a new generation of listeners.
But although he definitely has one heck of a pair of vocal chords on him, Tony Bennett didn't make it to the pantheon of pop music stardom without a little help from his "friends" (said in the gruff voice of the Godfather, Don Corleone). According to David Evanier's 2011 biography All the Things You Are, Tony Bennett — born Anthony Dominick Benedetto — grew up in a music scene owned and operated by organized crime, and he ended up getting a helping hand from one of the most powerful mafia families in the country at the time.
Tony Bennett ended up paying a hefty price to buy his freedom from the mob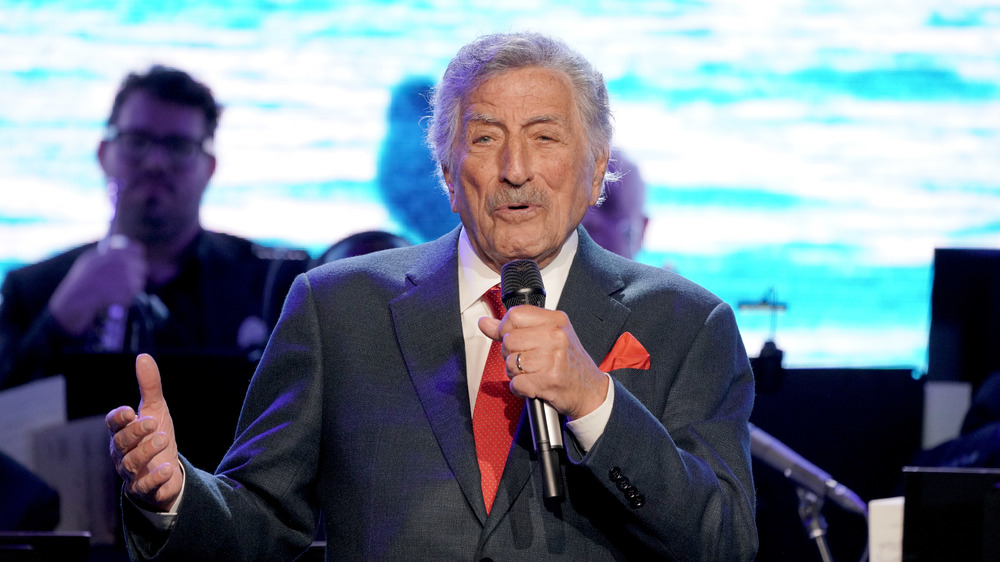 Jemal Countess/Getty Images
"The wiseguys controlled the clubs all across the country, from the Copacabana in New York to the 500 Club in Atlantic City," wrote Evanier. "The truth was that the mob made you or destroyed you." But Bennett wasn't a wiseguy himself. In fact, he couldn't stand the mafia because of the stereotypes of Italian Americans that it created. "Although he wanted nothing to do with them, they were simply impossible to ignore or escape," wrote Evanier. A source told the biographer that the Capone family gave Bennett the financing and access to the clubs that he needed in order to make it.
The New York Daily News reports that by the late 1960s, Bennett had the reputation and dough to finally buy his way out of the clutches of the mob. But it cost him a pretty penny: $600,000. That's a lot of money today, but back then it was a fortune. According to the U.S. Inflation Calculator, that amount equates to over $4.5 million of today's dollars.
Nor was Bennett the only musician forced to take up with the mafia back in the day. Everyone from Louis Armstrong to Frank Sinatra had to deal with made men in order to realize their dreams.