This Is What The Black Keys Regret To This Day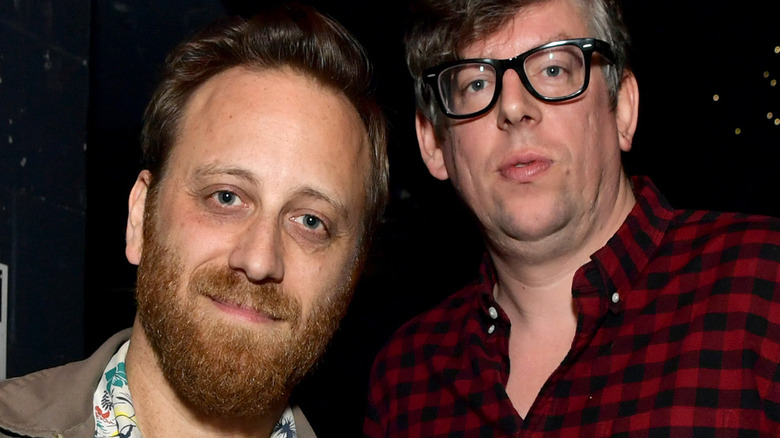 Emma Mcintyre/Getty Images
Dan Auerbach and Pat Carney of The Black Keys inducted Steve Miller into the Rock and Roll Hall of Fame in 2016, and told Rolling Stone that year that they totally regretted it because of the way Miller treated them and the vitriol he spewed at the Hall of Fame organization. "The whole process was unpleasant," Auerbach told Rolling Stone. "And for Pat and I, honestly, the most unpleasant part was being around [Miller]."
Miller spent a little more than eight minutes on stage, thanking lots of people and talking about his life. In a video of his acceptance speech posted on YouTube, he encouraged the Hall of Fame to expand on what they've created — be inclusive of women, be more transparent in their dealings with the public and to do more to provide music in schools. That's not so bad, right? 
But when Miller got back to the press room, that's when he let it rip, telling reporters, "This whole industry f***ing sucks and this little get-together you guys have here is like a private boys' club and it's a bunch of jackasses and jerks and f***ing gangsters and crooks who've f***ing stolen everything from a f***ing artist. Telling the artist to come out here and tap dance," according to Rolling Stone. 
Auerbach also said Steve Miller had no idea who the Black Keys were, and he didn't bother to find out knowing they would be inducting him. He said that was "very disappointing, to say the least." 
Steve Miller's negativity overshadowed the night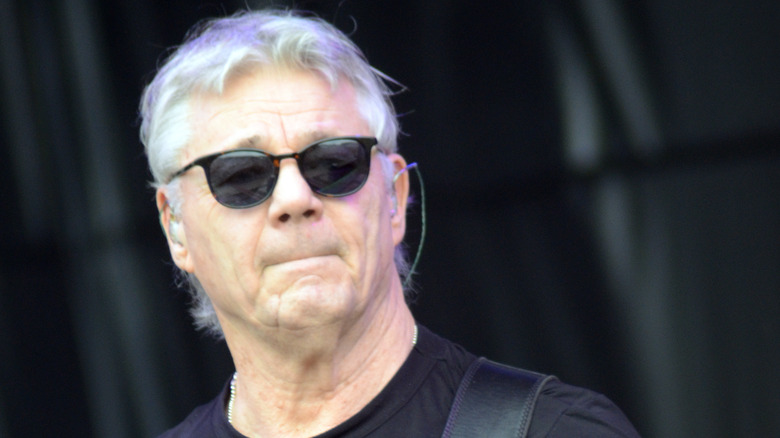 Shutterstock
Auerbach said he regretted being part of Miller's induction because it's supposed to be a joyful event to celebrate music and artists, but it didn't feel that way at all. 
He told Rolling Stone, "Uh, yeah. Pat and I both regret it. [Long pause.] It's unfortunate. Of course there are problems in the music industry. Of course. But we were there, unpaid, on our own free will, to come celebrate his achievements and spread the joy of rock 'n' roll — to inspire kids to pick up guitars — to play music. And it felt like we were doing the opposite."
But Miller seemed to have his own agenda, telling reporters backstage the whole experience was "unpleasant" and the Hall of Fame needs "to respect the artists they say they're honoring, which they don't," per Pitchfork. 
But Auerbach told Rolling Stone, "There's a time and a place to stand up and be angry. But when people are honoring you for how great you are, that's not the f***ing time or place. It was the only story everyone talked about. It overshadowed Kendrick [Lamar]'s message of positivity and it's totally unfortunate. And I hated being a part of that. I hated the feeling in my gut of being connected to that negativity."