Carole Baskin Earns A Surprising Amount Of Money Making Cameo Videos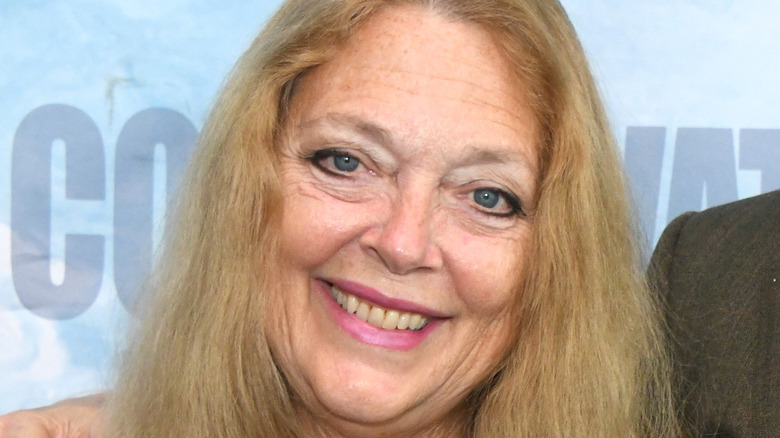 Araya Doheny/Getty Images
Carole Baskin of "Tiger King" fame seems to have found a way to cash in on her celebrity from the runaway hit Netflix docuseries. The Big Cat Rescue owner was regularly and viscously referred to as "that b**** Carole Baskin" by her nemesis and star of the hit show, Joseph Maldonado-Passage — better known as Joe Exotic — who tried to have her murdered. Baskin closed her Big Cat Rescue sanctuary to the public in March of 2020, citing the pandemic and health concerns for her cats along with the fear of a "Tiger King" fan showing up and causing trouble. Thankfully for her, she has a knack for turning negative press and attention into money.
The money Baskin is earning by doing personalized videos on Cameo may be helping offset some of the proceeds she's lost by keeping the park closed. Cameo is a website where people can commission celebrities of all types to make personalized videos for various occasions. On her Cameo, Baskin says she's "up for anything animal friendly, earth-friendly and healing." Indeed, her creative and unusual ways of earning money in the aftermath of "Tiger King" is always part of her overarching mission to "provide the best home we can for the cats in our care, end abuse of big cats in captivity, and prevent extinction of big cats in the wild," according to Big Cat Rescue's mission statement.
She won't do any 'mean' videos or any about her missing husband
According to Vanity Fair, Carole Baskin has been doing videos for Cameo since at least July 2020. On day one, she made about $20,000, and from there went on to go through 600 requests with the potential to earn $100,000. However, she turned down any that had to do with her long-missing second husband, Don Lewis. Per what Baskin says in an outgoing Cameo video, she won't do "anything mean, especially about my husband." Baskin also won't endorse political candidates or "say you're the best at something if I don't know it to be true." 
Initially, Baskin was charging $199 per personal video, but now she charges $249 per personal video and $499 for businesses that want her to record a message. That fee also goes for marketing campaigns or large events, per her Cameo page. So far, Baskin has a five-star rating and 2000 fans on the site, with 601 reviews. She says that "the best part is that the proceeds are helping me end the abuse of big cats and their cubs."