The Truth About Kid Rock And Tommy Lee's Fight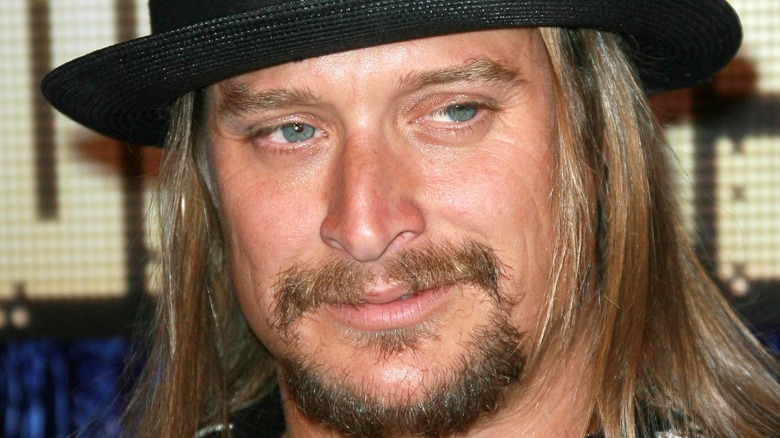 S.Bukley/Shutterstock
The year 2007 seems so far away now. Were we really wearing our jeans so low? Our bangs so swoopy? Our Von Dutch hats so proudly? And were Kid Rock and Tommy Lee really so upset with one another that they had to take their feud public with a brief yet culturally significant — at the time — fistfight at the MTV Video Music Awards?  The answer to all of these questions is a sheepish yes. So just what happened between two of Pamela Anderson's most well-known exes?
The report from Today reads like a who's who of a very particular moment in time in U.S. popular culture. A source informed Today that Tommy Lee had been sitting with the bad boy of magic himself, the self-proclaimed "Mindfreak" Criss Angel. Angel and Lee decided to wander over to chat with Sean "Diddy" Combs, who happened to be seated near Kid Rock, who was not in his seat at the time. 
Eyewitness and former host of MTV's Total Request Live Carson Daly told Access Online, "From our vantage point it looked like Tommy Lee went over to say hello to P. Diddy 'cause Kid Rock was out of his seat. Kid Rock came back to his seat and all hell broke loose." 
Kid Rock said the altercation was 'unavoidable'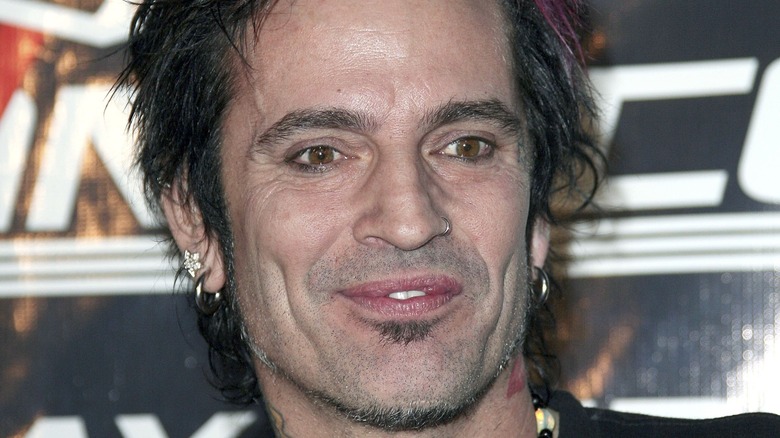 Chad Buchanan/Getty Images
Accounts vary as to who started the argument, but it seems that Lee possibly said something inflammatory to Kid Rock, at which point Kid Rock punched Lee once or maybe twice. Incredibly, Kid Rock managed to hold onto his cigar throughout the brief skirmish. According to Perez Hilton, Kid Rock told "The Mikey Morning Show" on Rock 105.3 in San Diego that his problems with Lee had been going on for five years since he'd started dating Pamela Anderson, yet he insisted the fight was not over the "Baywatch" actress. "It has the farthest thing to do from that," he said.
He also said, "This was unavoidable," according to People. "I had to do what I had to do because this was a long time coming. You know, I came back from the bathroom and he was sitting right there. It was even more disrespectful after everything he's said, I was like that's enough, that's it."  
People reported Anderson and Lee were married from 1995 to 1998 and have two children together. Anderson and Rock dated on-and-off starting in 2001, then married briefly from 2006 to 2007.
Per Today, both Kid Rock and Tommy Lee were forced to leave the VMAs after the altercation, with Lee led out by security officers while Kid Rock left on his own, telling reporters outside the Palms Hotel and Casino of Las Vegas, Nevada "I never hit nobody for nothing before. I told him to shut the f*** up."
Pamela Anderson had her own subtle commentary on the fight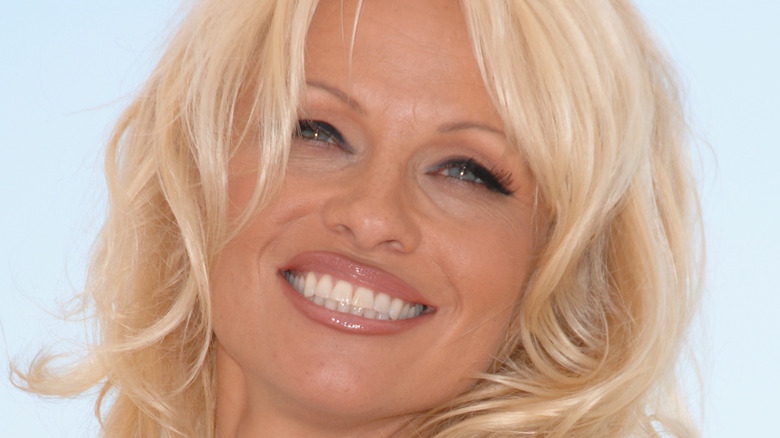 Featureflash Photo Agency/Shutterstock
All involved parties soon took to the internet to explain their sides of the story. As reported by People, Tommy Lee wrote on his website "here I am minding my own biz [when] I get a tap on the shoulder from Kid Pebble ... i stand up and embrace him with a semi hug and say 'Hey dude ... What up'?? He punches me in the face ... well, if ya wanna call it that!?..." 
Kid Rock was cited for misdemeanor battery for punching Tommy Lee, but he wasn't taken into custody. Mindfreak magician Criss Angel reportedly left the VMAs shortly after Lee and joined his friend for an evening of Vegas party-hopping.
Pamela Anderson, for her part, was also at the VMAs, and her date for the evening was a different, lesser-known bad boy magician, Hans Klok. People reported that she wrote on her own website shortly after the incident "Funny how things reveal themselves—I'm happy I have my wonderful children and great friends and lovers — Life is good — Vegas is fun. I'm still living the dream."