This Is How Much A Lock Of Abraham Lincoln's Hair Is Worth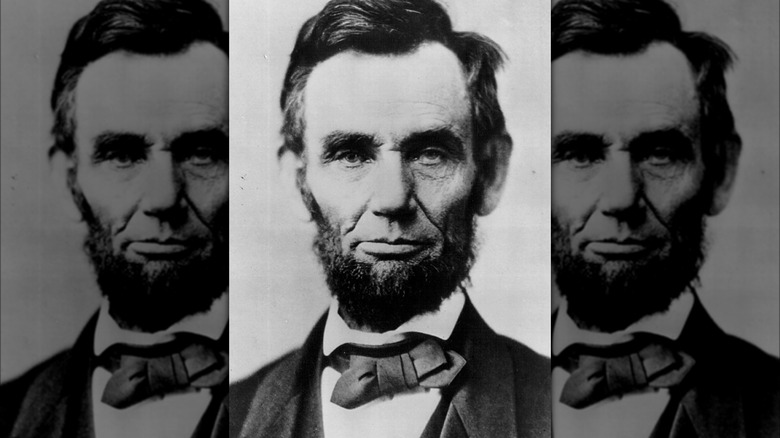 National Archives/Getty Images
On April 14, 1865, Abraham Lincoln, the 16th president of the United States, was shot in the back of the head by John Wilkes Booth (via History). His shocking assassination plunged his family and the nation into a state of mourning. Sometime during his postmortem examination, a two-inch lock of hair was cut, per CNN. The hair was then given to Dr. Lyman Beecher Todd, the cousin of first lady Mary Todd Lincoln. According to All That's Interesting, Dr. Todd had nothing but an old telegram on him to wrap the lock of hair.
ABC News reports that both of these items stayed in the Todd family for generations until their authenticity was verified and sold at auction in 1999. However, the hair and blood-stained telegram went back for sale in 2020 at RR, a Boston-based auction house. Fox News states that they were hoping to fetch at least $70,000, and an anonymous buyer ended up buying Lincoln's hair and the telgram for $81,250 (per the New York Post). Why would someone want a dead guy's hair? It's more common than one would think.
Presidential hair is notoriously collectible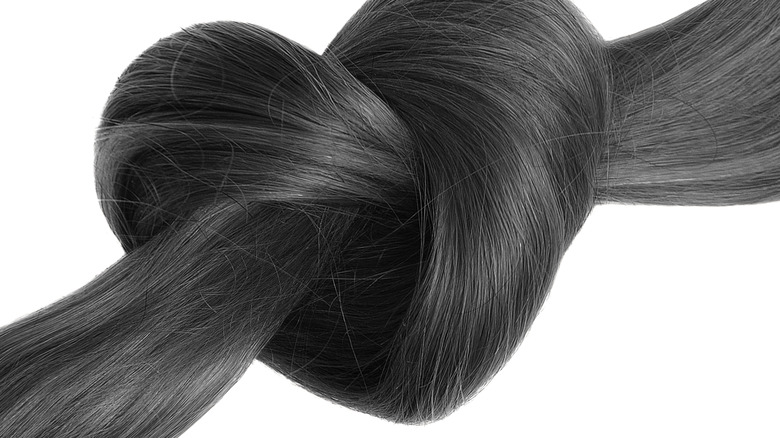 MAKOVSKY ART/Shutterstock
According to Insider, collecting hair from dead presidents is a lucrative hobby. John Reznikoff, for example, owns the world's largest collection of presidential hair, according to the Guinness Book of World Records. Although he's never had his collection appraised and prefers not to sell it, one of his only clients is Google executive Jared Cohen. Recently, Reznikoff sold Cohen hair from John Tyler, the 10th president of the United States. Although it's not stated how much Cohen paid for it, it's safe to say it wasn't cheap.
Elsewhere, a locket with George Washington's hair sold for over $39,000. Per Time, others have paid up to $40,000 for strands of Lincoln's hair — a bargain compared to the $81,250 the buyer at the 2020 auction paid. Moreover, single threads of presidential hair can cost up to $3,000. Even the Smithsonian has its own small collection of presidential hair. Since hair does not decay when cut, it was common to exchange or gift it, especially if it came from a person who had recently died. Regarding his weird hobby, Cohen says that as a hair collector, he can't be insecure — it's something he has to own.