Gilbert Gottfried's Friendship With Bob Saget Explained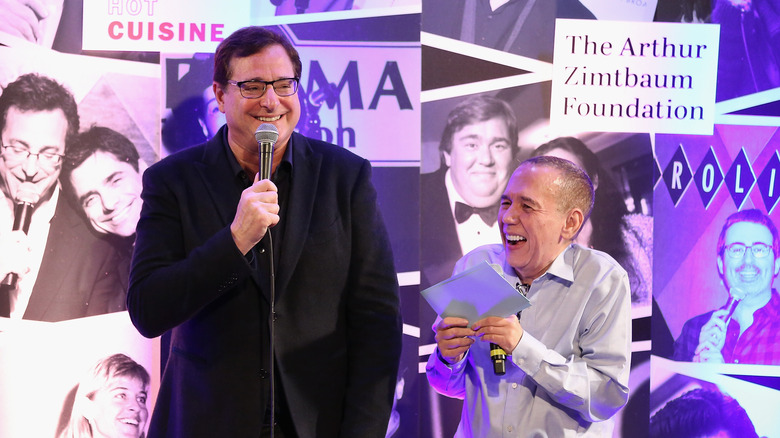 Monica Schipper/Getty Images
"I thought it was a sick joke," comedian Gilbert Gottfried told ET about the moment he was told that his dear friend and colleague Bob Saget had died. "I'm holding the phone and then I'm still waiting for the punch line," he continued, but unlike the moments he spent with Saget, no punch line ever came. The comedian and actor who played one of the sitcom dads who helped raise an entire generation of TV-addicted kids was found dead in an Orlando, Florida, hotel room on January 9, 2022.
According to Page Six, Gottfried was such good friends with Saget that the two spoke just days before the latter's still unexplained death, and he saw no signs that his pal would be gone soon. He heard nothing out of the ordinary from Saget. He was the "same guy" he had known for years. "Always cracking jokes. The minute any of us started talking seriously, we'd come in with a totally bad taste joke." To Gottfried, their last chat was just their "typical" banter filled with crude jokes and nothing taken seriously.
Gilbert Gottfried knew the real Bob Saget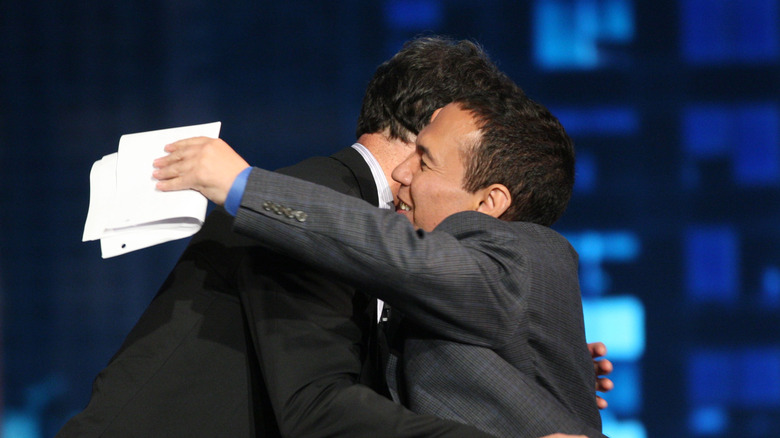 Alberto E. Rodriguez/Getty Images
Most of the world got to know Bob Saget via his role as the warm-hearted widower Danny Tanner of the wildly popular sitcom "Full House," or the affable longtime host of "America's Funniest Home Videos." So when Saget told his absolutely raunchy version of a classic comedian's joke (via YouTube — be warned: it is not for the faint of heart) for the documentary film "The Aristocrats," most of us were appalled that such filth could flow from his mouth.
But people like Gottfried, Norm MacDonald, and other comedians who knew Saget personally were well aware that his jokes often pushed the boundaries of propriety, even made some people uncomfortable. "No one who knew him was the least bit surprised, he told ET. "In fact, for the people who knew him, 'Full House' was something they laugh at because it's like they say, 'No, he's not this wholesome guy. ... It was hard to explain, because it was like, very easygoing, and yet outrageous stuff." Still, Saget will be sorely missed by both close friends and fans alike.