These Were Tom Petty's Final Words To His Fans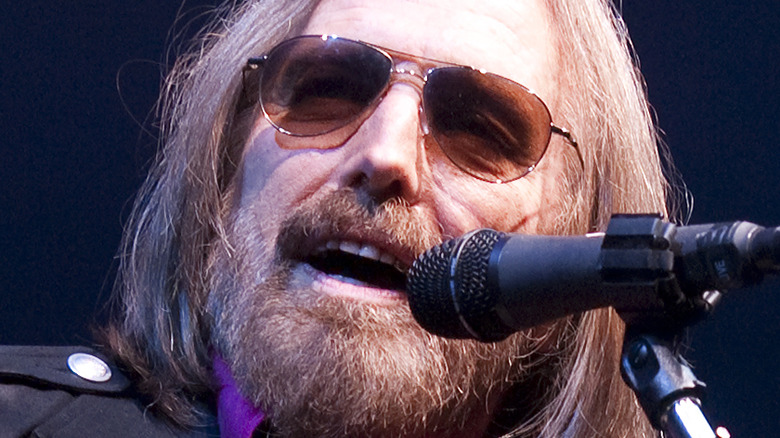 Jack Fordyce/Shutterstock
Tom Petty, the new-wave rock singer and guitarist, rose to fame in the 1970s and was revered until his death in 2017. He passed away from an accidental overdose the year his band Tom Petty and the Heartbreakers turned 40 (via Britannica).
It is easy to see how he sold tens of millions of albums, and difficult to choose even a couple favorite songs. Petty's music makes you feel as if you're relaxing in the sunshine ("Wildflowers," "Free Fallin'"), smashing out of an iron cage ("American Girl," "Runnin' Down a Dream"), or a strange combination of both ("I Won't Back Down," "Mary Jane's Last Dance"). And one can't forget how Petty teamed up with Bob Dylan, George Harrison, and other iconic musicians to elevate the moving "My Back Pages" at Madison Square Garden in 1992, shortly after they ended their supergroup, the Traveling Wilburys (whose "End of the Line" is nothing short of liberating).
Petty died a week after the 40th anniversary tour ended. His final words to close out the show were also his last to fans.
Almost Out of Time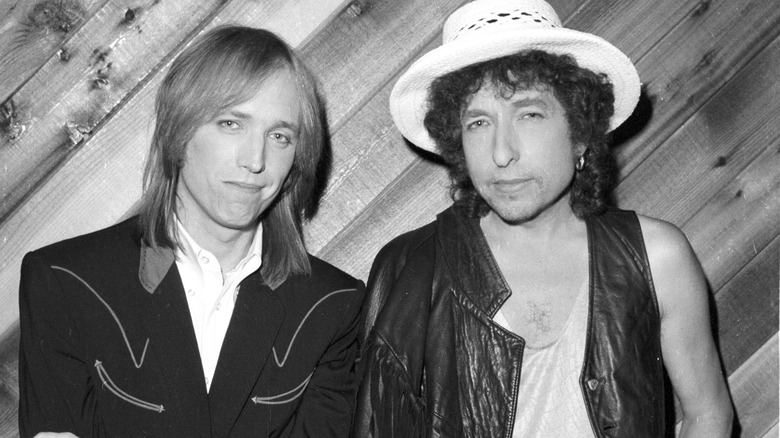 Michael Ochs Archives/Getty Images
At the Hollywood Bowl in Los Angeles, on September 25, 2017, Tom Petty wrapped up the concert and the tour by saying, "We love you dearly. I want to thank you for 40 years of a really great time. We're almost out of time, we got time for this right here" (via Bustle). Then, to the pleased roar of the crowd, the first notes of "American Girl" sounded from the stage. "Thank you so much. God bless you. Goodnight!" Petty called out afterward.
His words are recalled poignantly today because they reflect his characteristic gratitude and inadvertently foreshadow ("almost out of time") his sudden death at 66 years old. As the rock world mourned, Petty was buried at the Self-Realization Fellowship Lake Shrine in Pacific Palisades, California (via Rolling Stone). "It's shocking, crushing news," Bob Dylan said at the time. "I thought the world of Tom. He was a great performer, full of the light, a friend, and I'll never forget him" (via Esquire).
An Inspiration Long After Death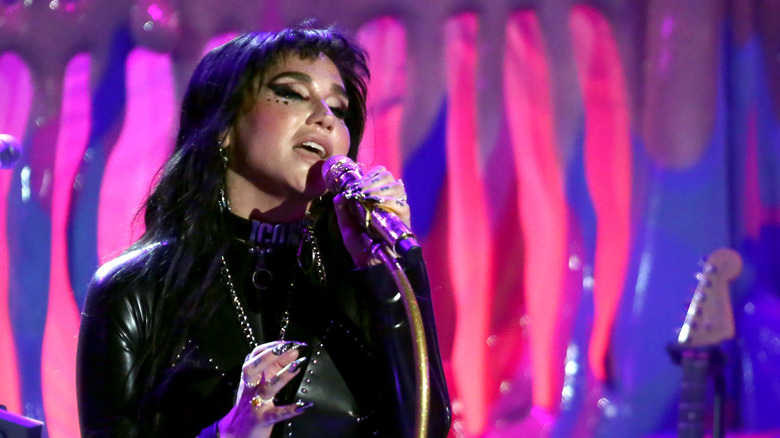 Tommaso Boddi/Getty Images
Not only was there an outpouring of love for Tom Petty by musicians in interviews and on social media, but some made a point to cover his songs at their next performances. He was honored in this way by artists as disparate as Kesha, The Killers, Miley Cyrus, and Jason Aldean, according to Vulture. In life, Tom Petty delighted millions with his music and influenced numerous other bands, such as Sam Smith, The Strokes, and Red Hot Chili Peppers (via SPIN).
His death has also inspired others. With his overdose in part due to fentanyl, an extremely powerful opioid painkiller, his family began a campaign to raise awareness of the drug's risks (via Rolling Stone). Many in the press, noting that fentanyl had also contributed to the deaths of Prince and others, did the same. Addressing Petty's painful health problems, his family wrote after his cause of death report was released: "As a family we recognize this report may spark a further discussion on the opioid crisis and we feel that it is a healthy and necessary discussion and we hope in some way this report can save lives. Many people who overdose begin with a legitimate injury or simply do not understand the potency and deadly nature of these medications" (via TomPetty.com).