Here's Who Inherited Leonard Cohen's Money After His Death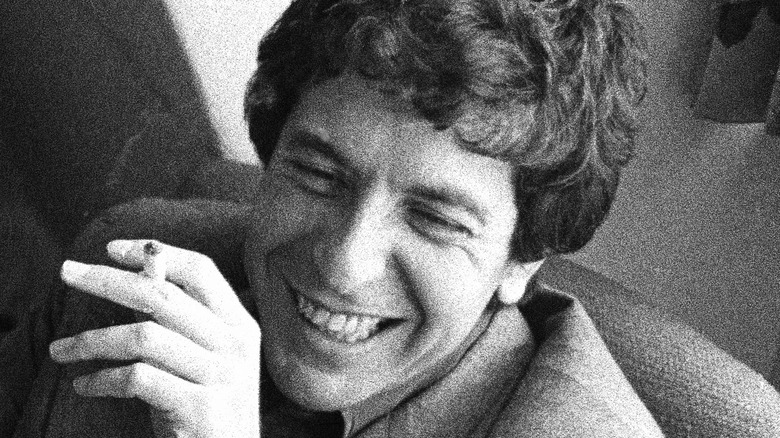 Michael Putland/Getty Images
Widely regarded as one of the greatest songwriters to ever hold a pen, Leonard Cohen left behind a colossal body of work spanning an astounding seven decades when he finally shed this mortal coil in 2016. Cohen's compositions stand shoulder to shoulder with many of songwriting's all-time greats, and he is remembered for a rich life immersed in song and poetry. Cohen's soul struck a connection with people all across the world, whether it was with the classic 'Hallelujah,' which has been covered and recorded hundred of times, or with other favorites like "Suzanne," "Chelsea Hotel #2," or "So Long, Marianne."
According to The Washington Post, Cohen reportedly passed away peacefully in his sleep after a sudden fall in his home during the middle of the night. When the news of his passing broke, tributes poured in from artists across the globe, paying tribute to his abilities, dignity, and integrity. Adam and Lorca, his two children, survived him.
It is not a stretch of the imagination to assume that Leonard Cohen amassed a fortune over the course of his long and illustrious career, given how crucial writing, music, and poetry were to his existence, and how he continued to release albums, poetry collections, and tour stadiums well into his twilight years.
One can then wonder, how much money did Leonard Cohen have at the time of his death? And who stood to inherit his wealth?
Leonard Cohen's Actual Net Worth: It's Unclear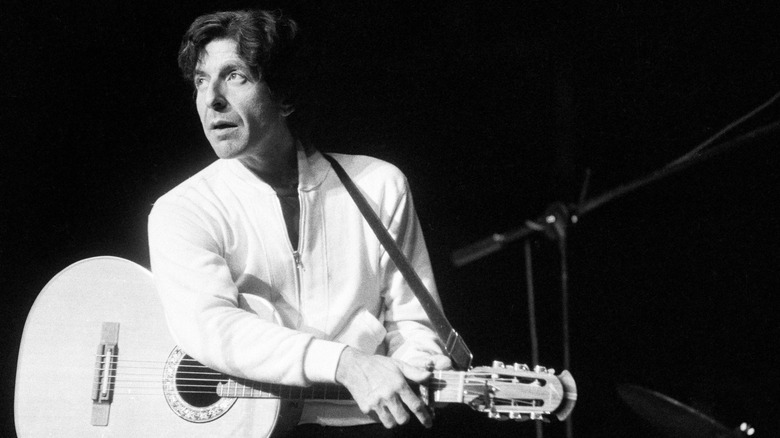 Michael Putland/Getty Images
By the time of his death, Leonard Cohen's estate was worth an estimated $10 million (via Celebrity Net Worth). However, if it hadn't been for his business manager Kelley Lynch's long-term misappropriation of his money, this anticipated sum would have surely been considerably higher (per Rolling Stone).
Lynch's embezzlement reportedly shrank Cohen's $5 million retirement fund down to just $150,000 until the theft was finally discovered in 2005, according to Rolling Stone. This would lead to a protracted legal battle, in which Cohen was awarded $9.5 million in damages from Lynch (via Billboard). While this verdict was a legal and moral victory, Lynch was unable to repay the sum, forcing the then-73-year-old Cohen to return to the road in 2007 to recoup some of his faded fortune.
According to Billboard, this return to the stage would blossom into a five-year series of farewell tours that paid off handsomely in the end, generating a total of $149.1 million when they came to a close in 2013. Not only did these events allow Cohen to solidify his place as a legend, but they also allowed the troubadour to maintain a momentum in his later career that would last until his death and beyond.
Therefore, when all of these factors are considered – a succession of highly successful final tours, plus steady streams of royalties coming in from his writing, music, and poetry – the actual figure of how much money Leonard Cohen left in his will remains a mystery. This raises the question; who then, inherited Leonard Cohen's money after his death?
Leonard Cohen's Estate: Mysteries and Recent Developments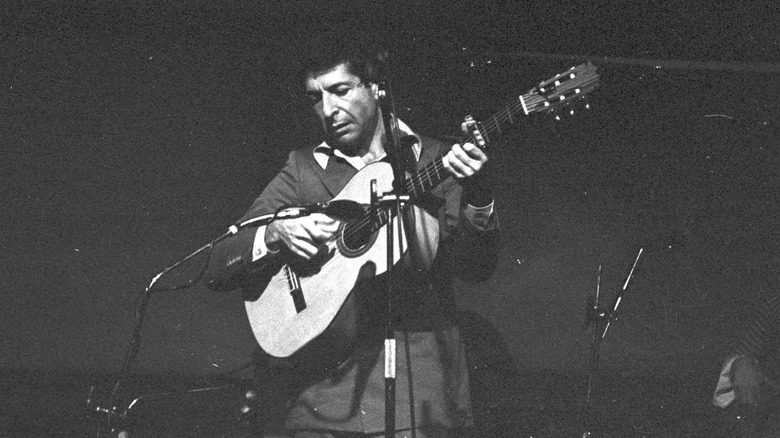 Michael Ochs Archives/Getty Images
The manager and trustee of Cohen's estate, Robert Kory, has remained famously tight-lipped about the contents and recipients of Cohen's living will, protecting Cohen's family and friends from the prying eyes of the press in the process (per Macleans).
Nevertheless, it's clear that Leonard Cohen's works continue to be extremely valuable and his estate continues to grow financially despite his death. For example, Cohen's gracefully dignified swan song album "You Want It Darker", released just three weeks before the singer's death, sold 1.1 million copies in 2016 alone, earning over $1.43 million in record sales in its first year, (per The Richest).
Furthermore, the vault appears to have more surprises in store. As Kory told Macleans, "there is a vast amount of writing material yet to be published...it's quite the trove". Additionally, the publishing rights to Cohen's complete song catalog (which was given to his heirs) were sold to a London-based publishing company called Hipgnosis for an undisclosed sum in March 2022 (via Economic Times).
As the balladeer famously quipped in his poem collection "Selected Poems 1956-1967," "Don't call yourself a secret unless you mean to keep it'," and it appears that Cohen has intended to do just that when it comes to the proceeds of his extensive musical legacy. Therefore, it seems the answer to the question of who inherited Leonard Cohen's money after his death and just how much this figure was may never be answered, as the contents of Cohen's will remain confidential and closed off from the public for the time being.