Kimberly Cassels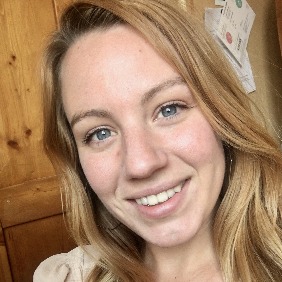 Expertise
American History, Outdoor Recreation, Environmental Studies
Kimberly is a marketer and writer for a large tour company in Durango, Colorado and Moab, Utah.

She previously worked as a research assistant for High Country News.

She was the poetry winner of Images Magazine, 2019.
Experience
Kimberly started writing professionally in 2018 for The Independent newspaper in Durango, Colorado. Since then, she has been writing feature stories centered around Southwestern history, geology, and environmentalism. Her full-time position with Mild to Wild Rafting and Jeep Tours allows her to explore the remote river canyons of the West's most beloved deserts and mountains, and then write about them once she's back to civilization. She has also assisted in research for the investigative reporters of High Country News and the Durango Herald.
Education
Kimberly holds a Bachelor's Degree in Journalism and Multimedia Studies from Fort Lewis College, a small liberal arts school in Durango, Colorado.
Grunge Editorial Policies
The unique content on Grunge is a result of skilled collaboration between writers and editors with a broad array of expertise in everything from history to classic Hollywood to true crime. Our goal is to provide accurate and diverse content bolstered by expert input.
Focused on accuracy and ethical coverage, the Grunge editorial team consistently fact-checks and reviews site content to provide readers with an informative, entertaining, and engaging experience. Click here for more information on our editorial process.
Stories By Kimberly Cassels