Details About Jeffrey Epstein's Infamous Little Black Book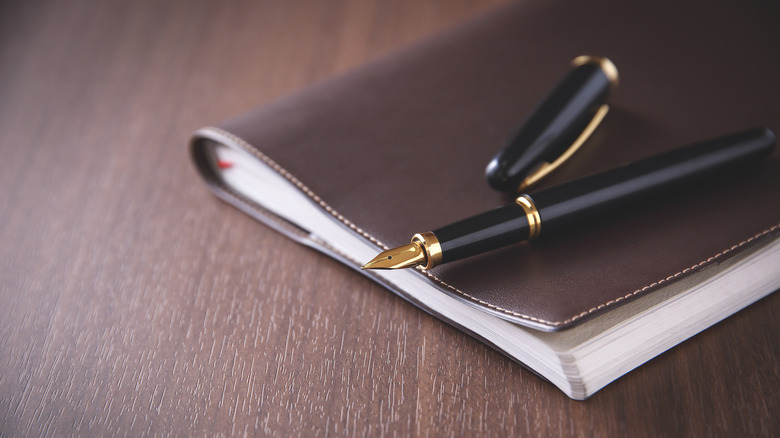 taa22/Shutterstock
In 2019, an indictment regarding 66-year-old billionaire and sex offender Jeffrey Epstein — who was charged with sexually exploiting minors at his homes in Palm Beach, Florida, and Manhattan, New York, between 2002 to 2005 — was unsealed (via CNBC). According to the indictment, he was charged with one count of sex trafficking for luring minors with the promise of a massage and monetary compensation. He also bribed his victims into procuring other underage girls. This resulted in a network that crossed state lines and included employees of his, who helped Epstein's trafficking by contacting the underage girls and scheduling appointments with the financier (via U.S. District Court Southern District of New York). He faced a sentence of 45 years in prison but reportedly died by suicide in August 2019, just a month after his arrest (per CNN). 
Epstein was close friends with such high-profile men as former presidents Bill Clinton and Donald Trump, along with celebrities like Bill Cosby (also a convicted sex offender) and powerful British politicians. Not long before his death, his infamous "black book" gained media attention for containing a wealth of names, contact information, and flight logs, all of which tell of the wealthy man's powerful political connections, per CNBC.
If you or anyone you know has been a victim of sexual assault, help is available. Visit the Rape, Abuse & Incest National Network website or contact RAINN's National Helpline at 1-800-656-HOPE (4673).
Background of Jeffrey Epstein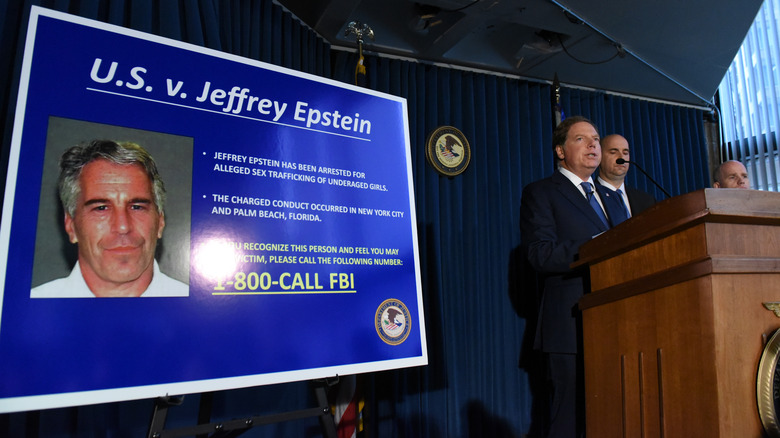 Stephanie Keith/Getty Images
Jeffrey Epstein was born in Brooklyn, New York, on January 20, 1953 (per Biography). Raised in a middle-class family, his mother was a school aide, and his father worked as a groundskeeper for the city. He graduated from high school at age 16 and went on to college at New York University, although he never graduated with a degree. Despite this, he worked as a math teacher at a prep school in 1974, but this stint was brief as he was fired two years later due to poor performance in his duties. But before his dismissal, he made a connection with Bear Stearns CEO Alan Greenberg, who was the parent of one of his students. Because of his gift for numbers, Epstein worked his way up from an assistant job at Bear Stearns and was able to start his own finance company. 
In the 1980s, he developed connections with powerful people who were linked to many foreign governments. He claimed to some of his friends that he was working as an intelligence agent, and while this seemed far-fetched, his travels and connections at the time lent some credence to this claim. In the decades leading up to his first sex trafficking charge, Epstein was involved in finance companies like Tower Financial Corporation (which was revealed as a Ponzi scheme) and Financial Trust Company. Despite his success and escape from some dubious financial activities, accusations of sex trafficking led to his undoing, per CNN. 
Who's Listed in the Black Book?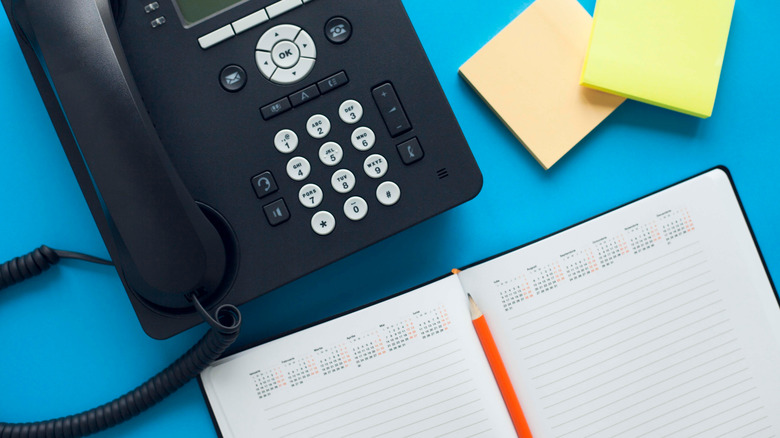 Daria Bogomolova/Shutterstock
The black book, which was released in 2015, six years after Epstein's butler Alfredo Rodriguez tried to sell it, shows just how deeply involved Jeffrey Epstein was with powerful celebrities and politicians (per Gawker). Rodriguez marked the book with notes that would be important to the case and, after setting a price of $50,000, attempted to sell it to a lawyer who was involved in a lawsuit against Epstein. When the attorney reported him to the FBI, Rodriguez was charged with obstruction of justice.
The billionaire's book lists Alec Baldwin, Ralph Fiennes, and Courtney Love among some of the celebrities. Donald Trump, as well as Ivana, Melania, and Ivanka Trump, also appear. Many names in the book are circled by Rodriguez, some of which included notes saying "witness," and a New York address was also circled with a note reading "apt. for models." Also in the book are entries titled "massage" that include a number of names of underage victims. Circled names include Courtney Love, billionaire Leslie Wexner, former New Mexico Governor Bruce King, and Peter Soros (the nephew of philanthropist George Soros). Rodriguez died not long after the book's release, and he never stated what the notations in the book meant. Thus, to this day, the definite meaning of the names in the little black book remains mysterious.